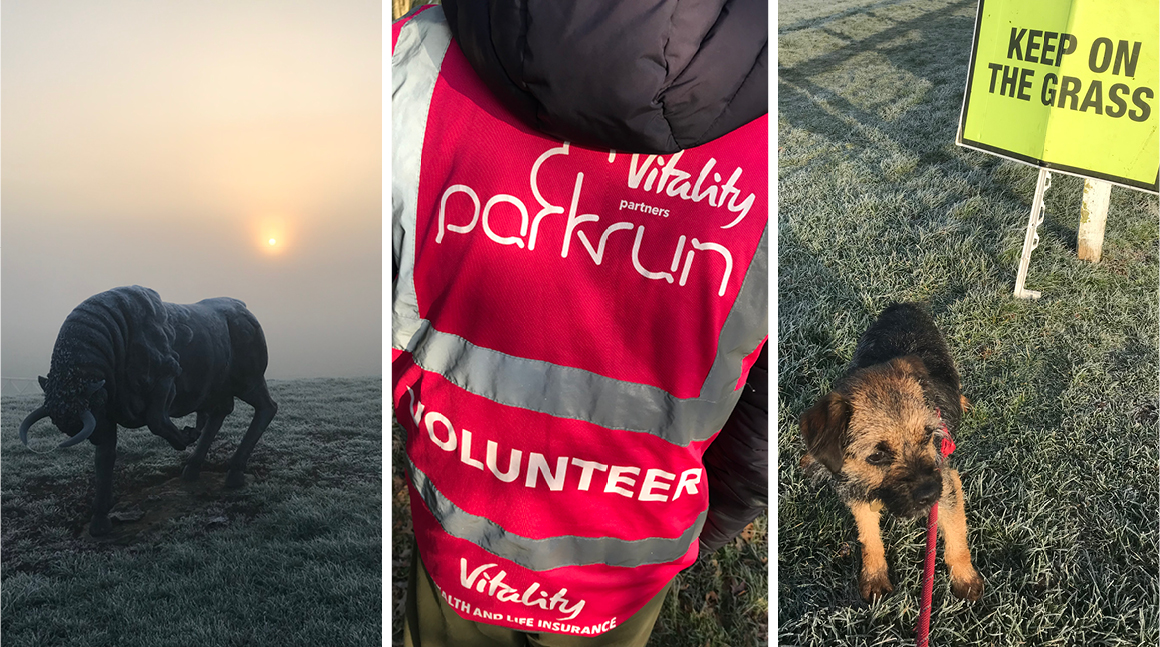 I've regularly participated in parkrun: an incredibly popular – and free – weekly 5k run/walk. And as my son is volunteering with them for six months for his Silver DofE, I took the opportunity to join him.
Our local parkrun takes place at Dallas Burston Polo Club in Southam, Warwickshire. The course is 2 laps around the grounds, which are flat and grassy with a woodland trail path section at the end.
Volunteers arrive at 8.30am for a briefing and to get ready for their duties. As Course Marshal, I directed all participants, encouraging people and their canine companions to complete their 5k. It was also on me to warn people of obstacles and hazards, alerting the Run Director to any incidents.
It gave me a different perspective of parkrun. Seeing all the parkrunners come past with various levels of experience, I was able to connect with those that I don't often see. Namely the leaders!
Volunteering is a beneficial form of physical activity. It is believed that volunteering improves health and wellbeing equally as much as walking or running. Getting fresh air, vitamin D and meeting new people gives you a warm glow, even in winter!
Knowing that around 100 people are able to take part in something potentially life-changing because of two hours of my time is a really good feeling.
It's good for the sole!