Doing the right things for a better future
We believe that business should only be a force for good, and that true sustainability involves uniting economic growth and human progress without negatively impacting the planet. Every time we do something that achieves this goal, we leave a positive mark.
We call these our goodmarks*
A pledge to balance purpose with profit
mark-making* is run on the simple philosophy that profit is the reward for serving society well. And at the heart of this is an ongoing promise that we made nearly three decades ago: to support our local communities and environment.
In 2010, we formalised this promise yet further, giving our time and skills to worthy causes and inspiring others to do the same. So far, it's been an initiative that's taken us on quite a journey.
A key turning point was our partnership with the late Nick Parker, a truly inspirational man who staved off terminal cancer for over five years with a dedication to wellness routines. Since working with him, we've created our very own company Welldoing Team, helped feed those who need it most through The Chippy Larder and, more recently, hit a massive milestone with B Corp certification. It's global recognition that we're meeting the highest standards of social and environmental performance, public transparency and legal accountability.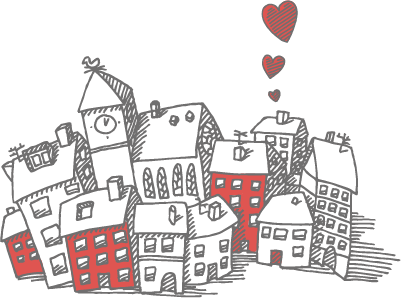 The evidence is in: we're now B Corp certified
Our journey to achieve B-Corp certification started back in November 2020. We aimed to reset the business, leveraging the 28-year mm* philosophy of leaving goodmarks*, and using the rigorous B Corp framework to push ourselves yet further. After collecting evidence from all areas of the company, we're happy to say that we're officially a part of this network of like-minded organisations that use business as a force for good.
A good look at our goodmarks*
The announcement of our B Corp status was made all the better with an Overall Impact Score of 121.3 – over 40 points more than the score needed to achieve certification. For us, it's further proof of the lengths that each and every mark-maker will go to to make this a business that's as purposeful as it is profitable.
A milestone, not a destination
B Corp certification has only made us more hungry to do the right thing. Now, more than ever, we're considering the impact of every single decision we make – whether that's with our own team, our clients and their customers, our suppliers or the world around us. In short, we're yet more focused on leaving only goodmarks*. And we'll make it our business to do just that.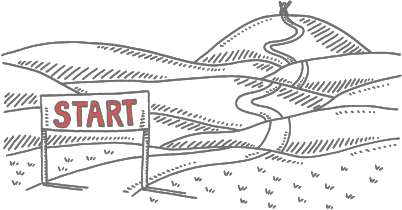 Measuring and managing what matters most
As legendary management consultant, Peter Drucker once said, 'What gets measured, gets managed'. And as part of our journey to becoming a B Corp, we did an awful lot of measuring.
To give you an insight into exactly how we achieved B Corp certification, we've outlined 9 key aspects that contributed to it – each demonstrating our commitment to continuous improvement in all aspects of our business.
1. Governance and ethics
We regularly conduct an ethical risk assessment, guided by our Ethical Marketing Policy and other good governance principles – including the Advertising Standards Authority's (ASA) CAP.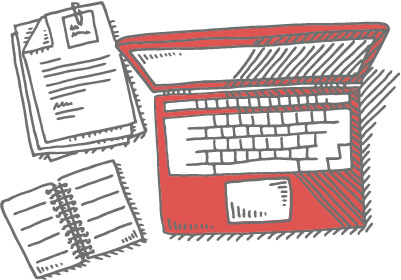 2. People
Our mark-makers are an incredibly talented and motivated bunch of people. As a business, we've always understood the importance of continuous commitment to their personal and professional development. But, it's not all about the work. We have a Welldoing initiative that looks to support every mark-maker as a whole person, not just an employee, in the pursuit of a life well lived and a job well done.
We look to benchmark ourselves against the industry and wider business community - and we're delighted to have been awarded a place in Campaign's Best Places to Work for 2018 and 2020.. We run annual staff surveys to measure our team's happiness and engagement, and we're continually looking at ways to make mark-making* an even better place to work.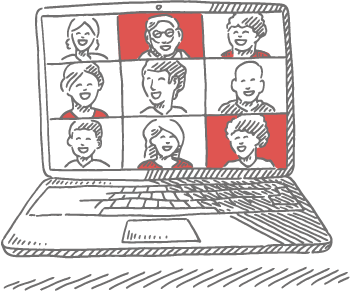 3. Community and society
Whether through pro bono work, volunteering or monetary donations, we continue to support worthy causes both locally and nationally – and have committed to the following targets:
Pro bono projects – we'll donate at least 1% of our total mark-making* capacity to support organisations, by using a broad range of our skill sets. You can read about some of the amazing projects that we've already been involved in here.
Volunteering – every mark-maker has the opportunity to take a day out of the office and use that to volunteer their time for a charity/cause of their choice. See where, when and how we've been lending our hands here.
Charitable donations – sometimes only hard cash will do and as a minimum, we match the fundraising efforts of each mark-maker up to £50 or contribute this sum to a charity of the employee's choice.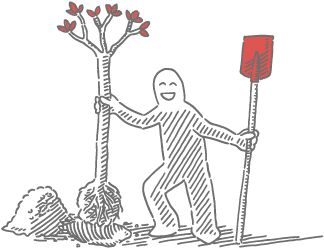 4. Stakeholder engagement
We regularly engage with a full range of stakeholders in a review process to understand what they consider to be the key issues with respect to the environment, sustainability and governance, and how these relate to mark-making*. These stakeholders include clients, employees, suppliers, waste contractors, the creative and marketing industry, and our local community.
5. Sustainable sourcing
We're learning all the time and finding new ways of contributing to the greater good. An important area of this is helping to lock sustainability into all of our buying and procurement decisions. We've created a Sustainable Procurement Policy in order to help us make better decisions and keep sustainability front of mind. We strongly feel that this will add value to our clients too, based on what we purchase on their behalf.
In addition to this, we seek to work with partners that share our values; that take responsibility for the impact they have on the world around us. To this end, we've created a Guide For Supply Partners, which sets out what we're asking of these wider members of our mm* family. It's aimed at every one of our suppliers and contractors, from large companies to sole traders. And it's inclusive of all partner employees and other third parties.
We rely on local and independent suppliers for 71% of all purchases, including those made for clients.
6. Climate change
We've already completed a full carbon footprint of our operations and supply chain. And we're committed to being climate-change positive (net carbon negative), by offsetting 110% of our total carbon footprint through Gold Standard VER offsets. Our intention is also for these offsets to create positive social impact.
Since offsetting is not permission to pollute, we've also set ourselves targets to further reduce our climate impacts and to improve the sustainability of our purchasing. We want to be an exemplary company, and we're always looking to exceed client expectations.
View our 2020 Environmental Report here.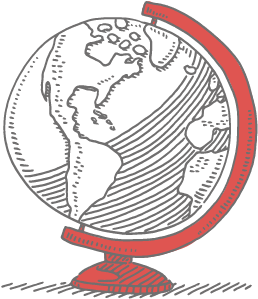 7. Deforestation and biodiversity
We're well aware of the significant issue of deforestation and biodiversity loss. With this in mind, we take measures to reduce causing harm through our sustainable purchasing strategy and supplier engagement. And, as another small means of helping, we've planted herbs, shrubs and trees at our office to support pollinators and create a pleasant environment for our mark-makers.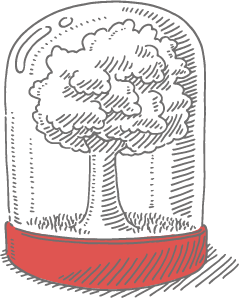 8. Waste and recycling
Having reviewed our own recycling practices, along with those of our waste contractors, it became clear that a lot more could be done. So we've focused on changing mm* team behaviour, by looking at how we can make it as simple as possible to recycle more of our waste - and ultimately reduce our general waste. We've also introduced a hot compost bin at the office, which can handle all of our food waste while making our very own compost and fertiliser for our plants and office-grown vegetables.
Read more about our approach to improving our managing waste here.
9. Water
We aim to reduce our water consumption by 1% year on year. As a means of helping us hit this target, we've put in place rainwater harvesting for garden irrigation at our office.
The policies that guide us
To help galvanise our goodmarks* approach and ensure that we're always walking the talk, the following policies have been created to help guide team mark-making* to make the right choices in all areas of our business:
If you'd like any more information or would just like to get in touch regarding our environmental, sustainability or governance policies and procedures, please email goodmarks@mark-making.com and one of us will happily get back to you. In the spirit of supporting our clients and partners we are more than happy for anyone to adapt/adopt our policies for their own purposes.