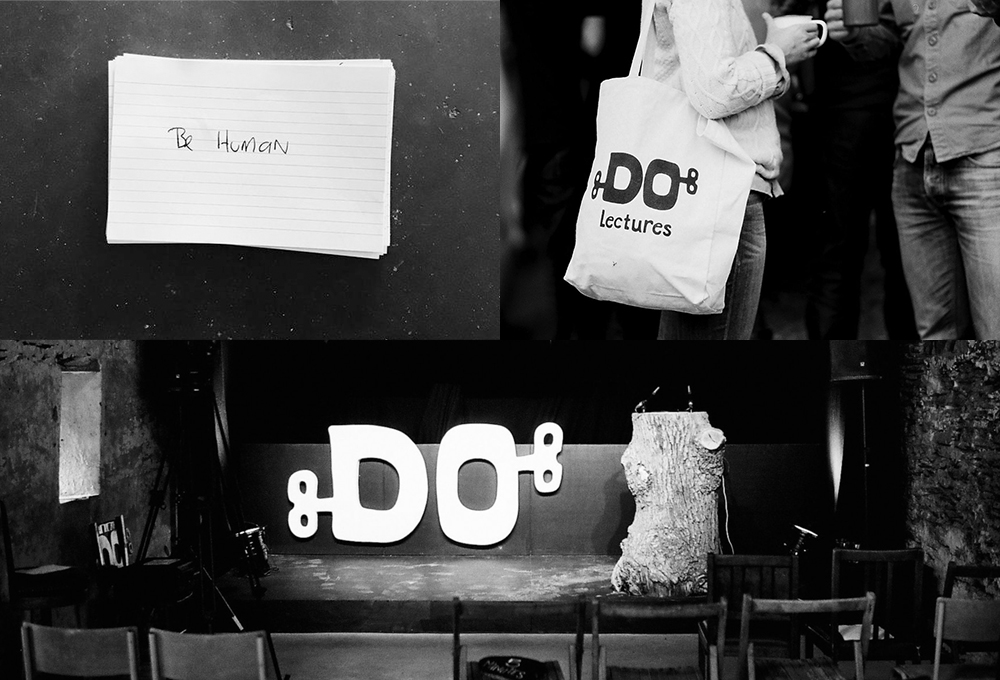 At mark-making* we love a group outing, especially one that has the potential to teach us something new and inspire us to do our best work. So it was with great excitement that a couple of weeks ago Chloe, Zoe and I headed to London for The Do Lectures: The Magic of Being Human workshop.
If you aren't familiar with The Do Lectures they are the encouragement network. They hold talks and workshops designed to challenge and inspire, they attract some of the most progressive minds on the planet – including us!
This workshop explored the idea that the most successful brands are the ones that act the most human. A lot of brands act and communicate like robots, they have a brand manual and they don't deviate from the script, scared that they might offend or eliminate potential audiences if they have an opinion or too much personality. But the brands that are telling us their story, that listen, that give something back with a sense of humour – ultimately the brands that are acting the most human – are winning.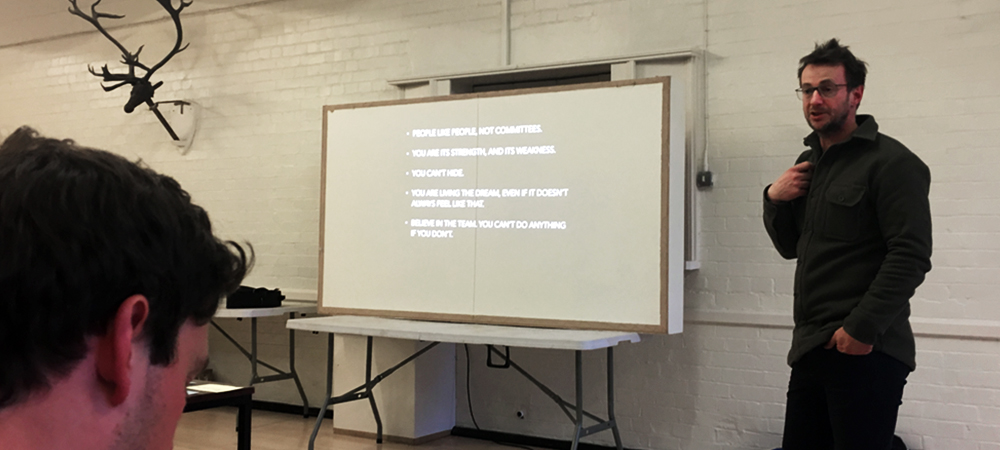 So in the spirit of the workshop and giving something back, here are some of the key takeouts to get you thinking:
For a brand to act more human takes a lot of confidence. It will make you feel vulnerable and you might worry that you are alienating people. You have to be willing to be authentic to who you are and not worry if this is not for everyone.
There are six human needs; certainty, uncertainty, significance, love and connection, growth and finally contribution. If you can understand the human needs of your audience, and meet even a couple of them, you can start to communicate with them more effectively. The best marketers are part psychologists.
Studies from the Journal of Advertising Research show that we are twice as likely to be persuaded by emotion than facts.
"People will forget what you said. People will forget what you did. But they will never
forget how you made them feel."
– Michael Wolf
"I began to realize how important it was to be an enthusiast in life… no matter what it
is, go at it at full speed ahead. Embrace it with both arms, hug it, love it and above all
become passionate about it. Lukewarm is no good. Hot is no good either. White hot
and passionate is the only thing to be."
– Roald Dahl
Worried about being perfect all the time? Watch Perfection Erases Humanity by filmmaker Casey Neistat, who wants to liberate us from the need to please everyone.
Think in moments. Our lives are measured in moments and defining moments are the ones that endure in our memories. Create experiences with more defining moments and you will become more meaningful to your audience.
Pursue and cultivate your brand purpose. Make your audience feel something and want to be a part of what you stand for above and beyond the product you are selling. Products can be similar, but your purpose is unique.
Have a story. Stories connect people with companies. The power of your story is not that you can tell it, it's that other people can tell it on your behalf. Buying from brands is no longer about getting the things we need – it is a way of reinforcing our values system.
"Great brands are the ones that tell the best stories. Sure, good products and service matter, but stories are what connect people with companies."
– Jason Fried
And finally, don't forget to listen. Listening is a strategy. It builds trust and instils a culture of honesty.
I'm pleased to report the ideas discussed in the workshop are not new to the way we think and work at mark-making*. We've helped brands from all kinds of sectors to act and communicate beyond their product in a more human way via our DAD process, but I still found this workshop extremely inspiring. It has renewed my confidence in our approach and has made me think personally about how we need to continue to work with clients to help them think about brand beyond product.
Values are more than a set of words written in a brand book. How they are lived and breathed really matters, and I'm so excited about realising that potential.
Here are some well-known examples used by The Do Lectures – and suggested by mark-makers – of brands who are crushing it:
Nike, Patagonia, Hiut Denim, Lululemon, Tribe, Reformation