Brand humour in B2B marketing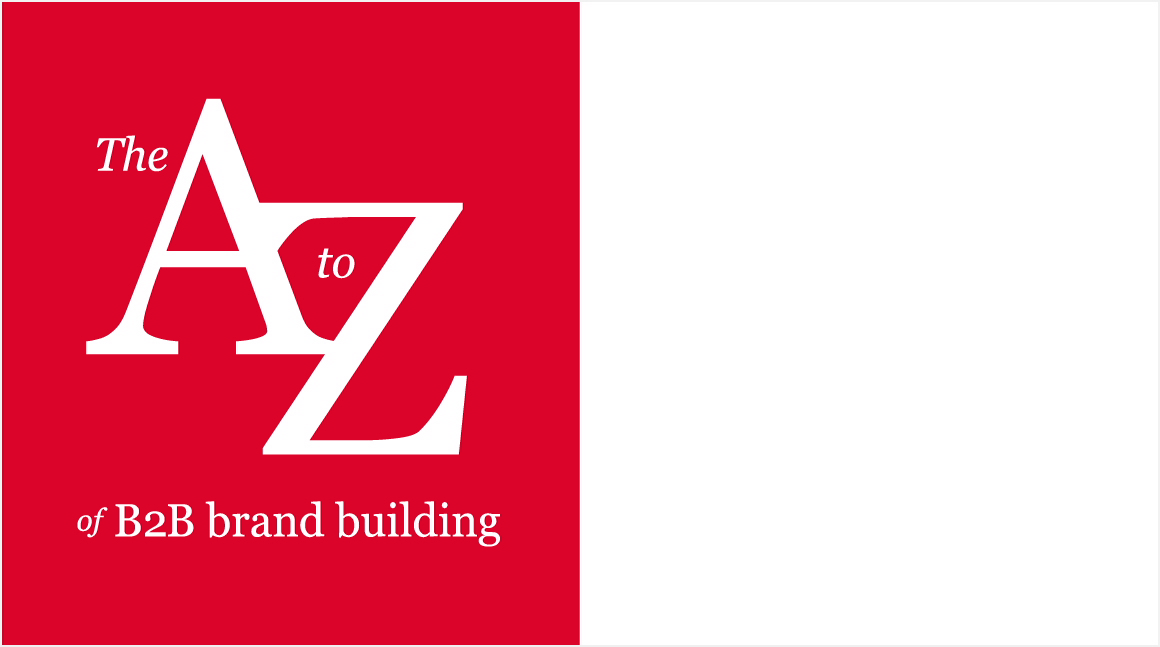 H is for…Humour
Next up in our A-Z of B2B is H for Humour. Okay, okay. We all know B2B isn't exactly belly-laugh territory. But there are plenty of ways B2B brands can – and should – raise a smile or spark a chuckle. Because in a sector that's more synonymous with 'serious business' than 'seriously funny', the right kind of humour can be an effective differentiator.
Joking around pays dividends
Cut-through
B2B propositions aren't always simple to communicate. They're often complicated, multi-tiered solutions. And all too often, campaigns fall prey to the same default position: saying too much, being overly product-focused, and sounding too corporate. So if there's one thing that's sure to set you apart, it's the lesser-used creative strategy: humour.
The Happiness Report* (2022) found that 90% of people are more likely to remember adverts that are funny. Of course, being memorable isn't just important in the B2B world, it's essential. Because making sure you're top of mind when someone's ready to buy, is our very raison d'être.
Brand preference
Now here's a brilliant human insight B2B marketeers shouldn't wait to unlock. A whopping 72% of people would choose a humorous brand over the competition.* So why do so few B2B brands consider it an option?
Well, despite a huge appetite for it, 95% of business leaders fear using humour*. And there's a myriad of reasons for it. Typically, there's a lack of data and insight to inform the creative. Then there's the expectation-bias within corporate cultures whereby 'being funny' doesn't 'feel professional'. What's more, it's so easy to get humour wrong. The wrong joke, reference or language could offend, cause controversy or cheapen your product.
Yes, it may feel safer to stay inside the lines. But it's certainly not wiser to become wallpaper. Especially in the B2B world where salience is crucial. Put simply, humour is a creative opportunity that's ripe for the taking.
The humour in being more human
Like all comedy, it's about finding the right kind of funny for your audience. And when it comes to B2B, it's not about being Ricky Gervais – it's about being more human. Because on a fundamental level, laughter is something that connects all of us. At the end of the day, we're people, not job titles.
So let's take a look at some B2B brands who've injected some fun into their marketing strategy.
At Simply Business, they don't just help small businesses find the right insurance. They champion them too – by celebrating the funniest small business names out there. And it's all in the execution. By starring the small business owners in the ads, they strike a relatable, authentic tone that's anything but try-hard.
Let's throw it back to 2012. For digital Marketers, getting clicks was one thing. But understanding those clicks – and the true value in them – was (and still is) another. This Adobe Analytics ad went all in on the humour for a very techy and very dry product. It all culminates in a B2B inside joke that won't fail to make you laugh.
Tinder for cows anyone? Hectare Agritech and Octopus group thought so. Their simple dating app worked liked Tinder, but for cattle. Farmers swiped left or right on cows and bulls. A celebratory 'Moo' resulted from a Match. Then the livestocks' profiles drove farmers to the SellMyLivestock platform.
The farmers enjoyed a laugh. And the clients won the Grandprix at The Drum B2B Marketing Awards. What's not to love?
Last but not least, it's an oldie but a goodie. Nextel, the now defunct comms network, released an ad back in the early noughties you'll probably still remember today. This classic spot features three middle-aged men in office-wear, in a soulless office room. The funny twist? They're gyrating to Salt-N-Pepa's Push It. There they are getting down to some Hip Hop, completely confident Nextel's services are right on track and perfectly under control – even if their boss walks in. A great example of a B2B brand poking fun at itself, and the social stereotypes associated with it.
So, should B2B make us LOL?
We say, go for it. Equally, sometimes just a smile in the mind is all it takes to raise your brand's profile. But it's safe to say humour can achieve the two main objectives of every B2B campaign:
Make your business memorable
Put you in favour of your competition
So, here's to humour – and all the results it promises.
* The Happiness Report: https://www.oracle.com/uk/cx/happiness/