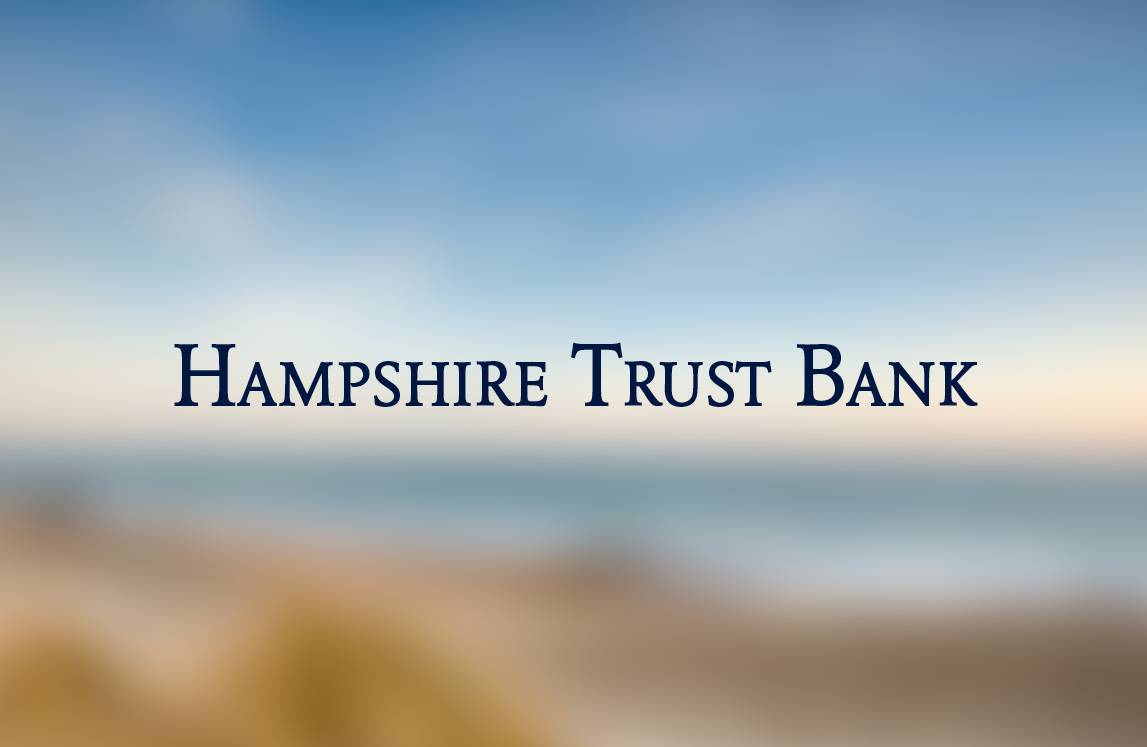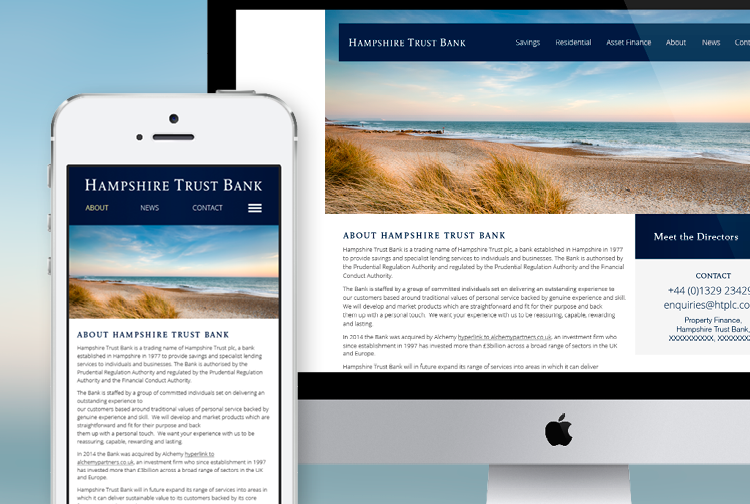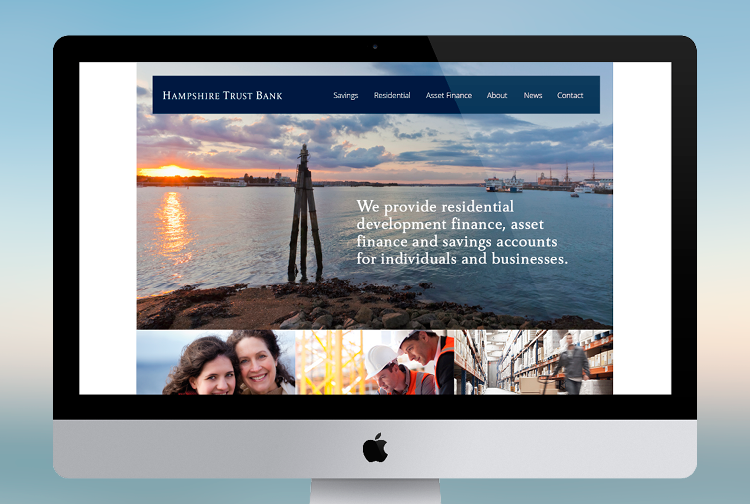 In advance of a full brand identity exercise, Hampshire Trust Bank (previously Hampshire Trust Private Bankers), was in need of an interim website design.
Part and parcel with this was an opportunity for mark-making* to take a fresh look at the logo. We brought the look and feel up to date, without compromising brand recall.
We created and implemented a simple, brochure-style website design, that was responsive for easy mobile viewing. It forms the foundations for the Bank's web presence, and conveys something of its personality. The design was led with simple imagery, inspired by the beautiful Hampshire coastline where the company was founded.
Sunlit, optimistic skylines complement imagery associated with the relevant service area: property finance, asset finance, and savings. In combination with careful use of the brand's colour palette, the effect is a website with a real sense of place. It is a digital presence grounded in the tangible elements of the business.
The imagery creates a down-to-earth, human feel, which is important for a bank with a very local identity. The visuals, and the updated logo, emanate the confidence and authority that was not quite communicated in the previous design, but is a clear part of the company's personality.
We are excited at the prospect of working on a full brand identity project with another great financial services client. To view the full project gallery, please visit our Behance portfolio.