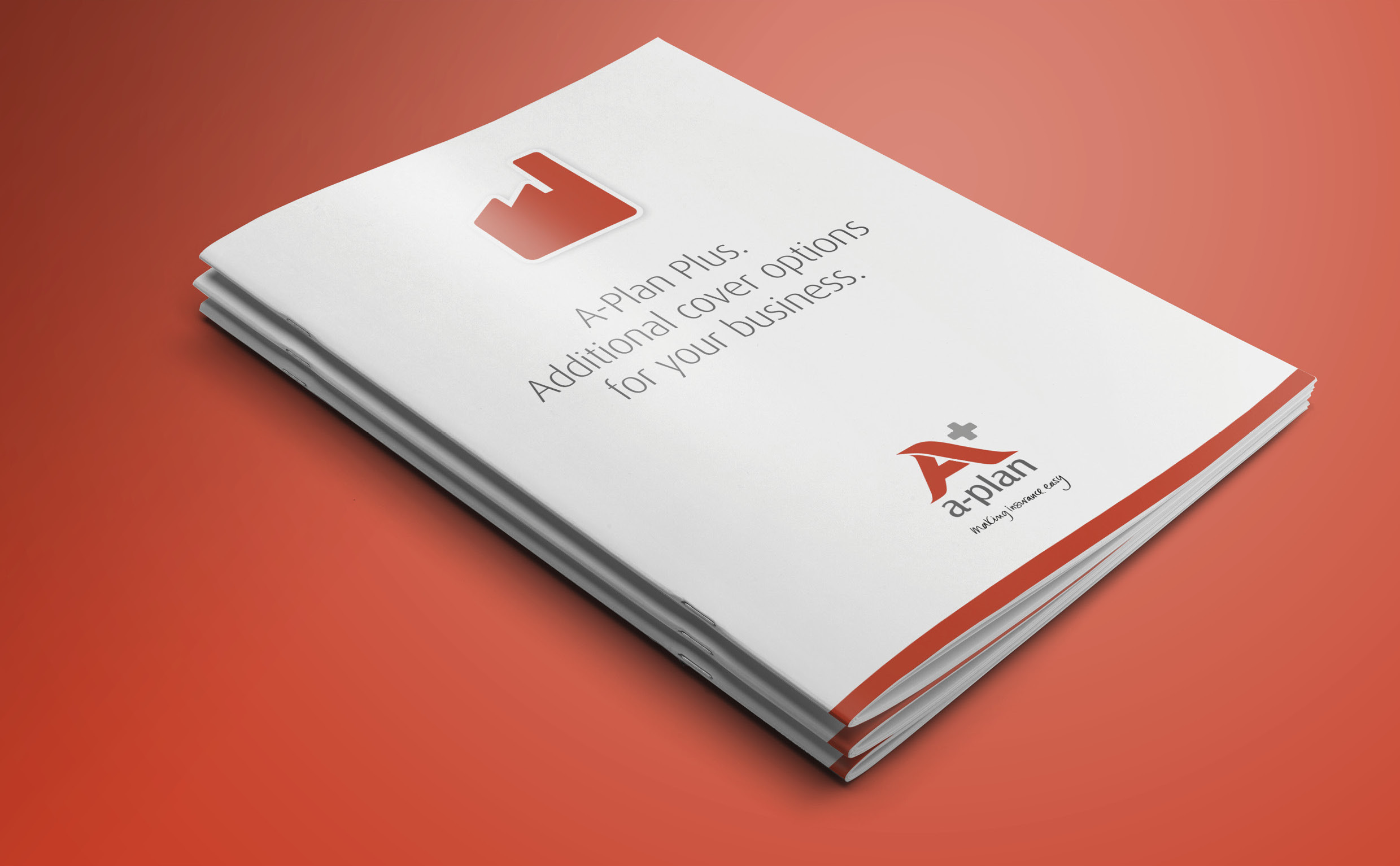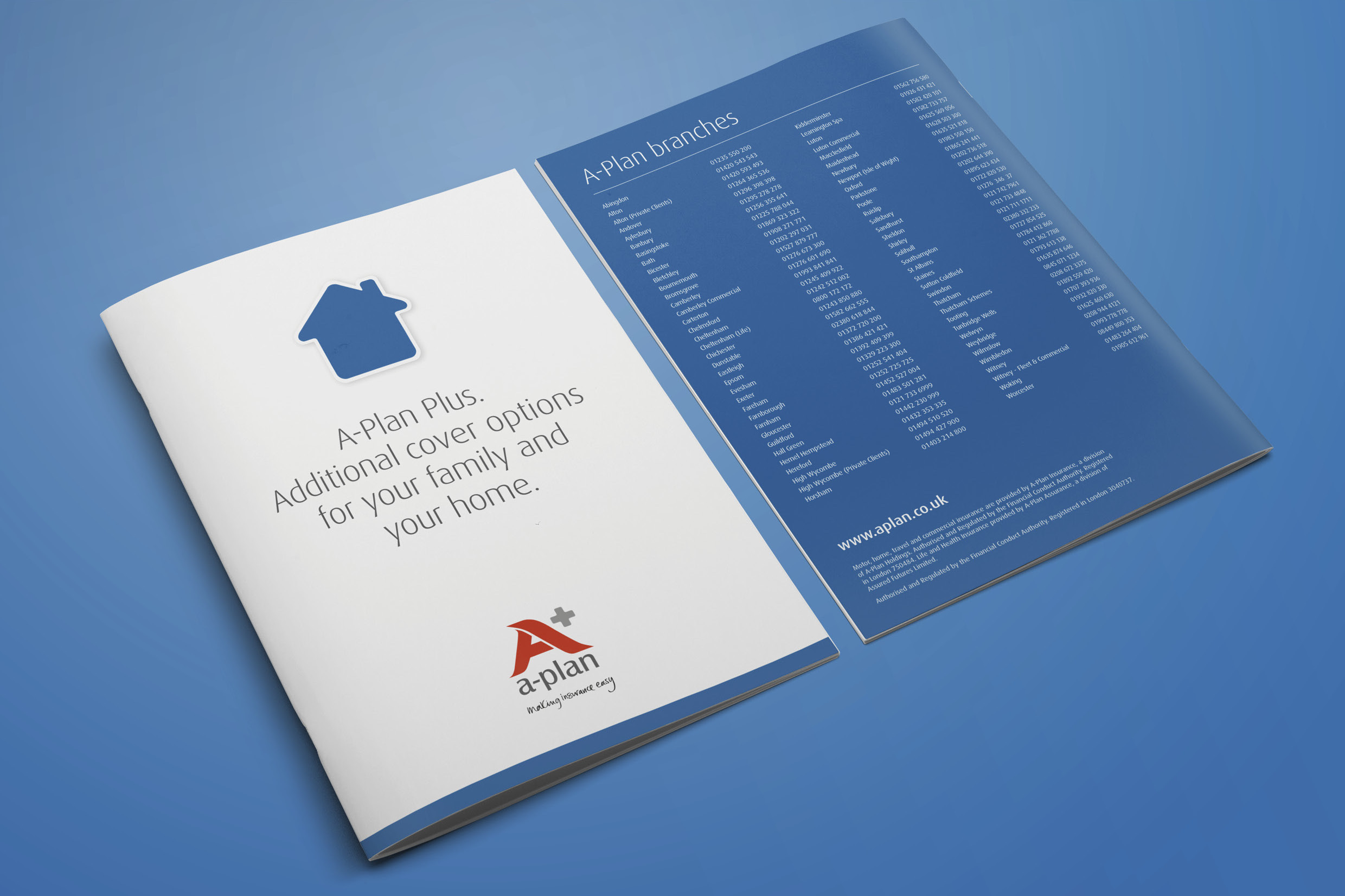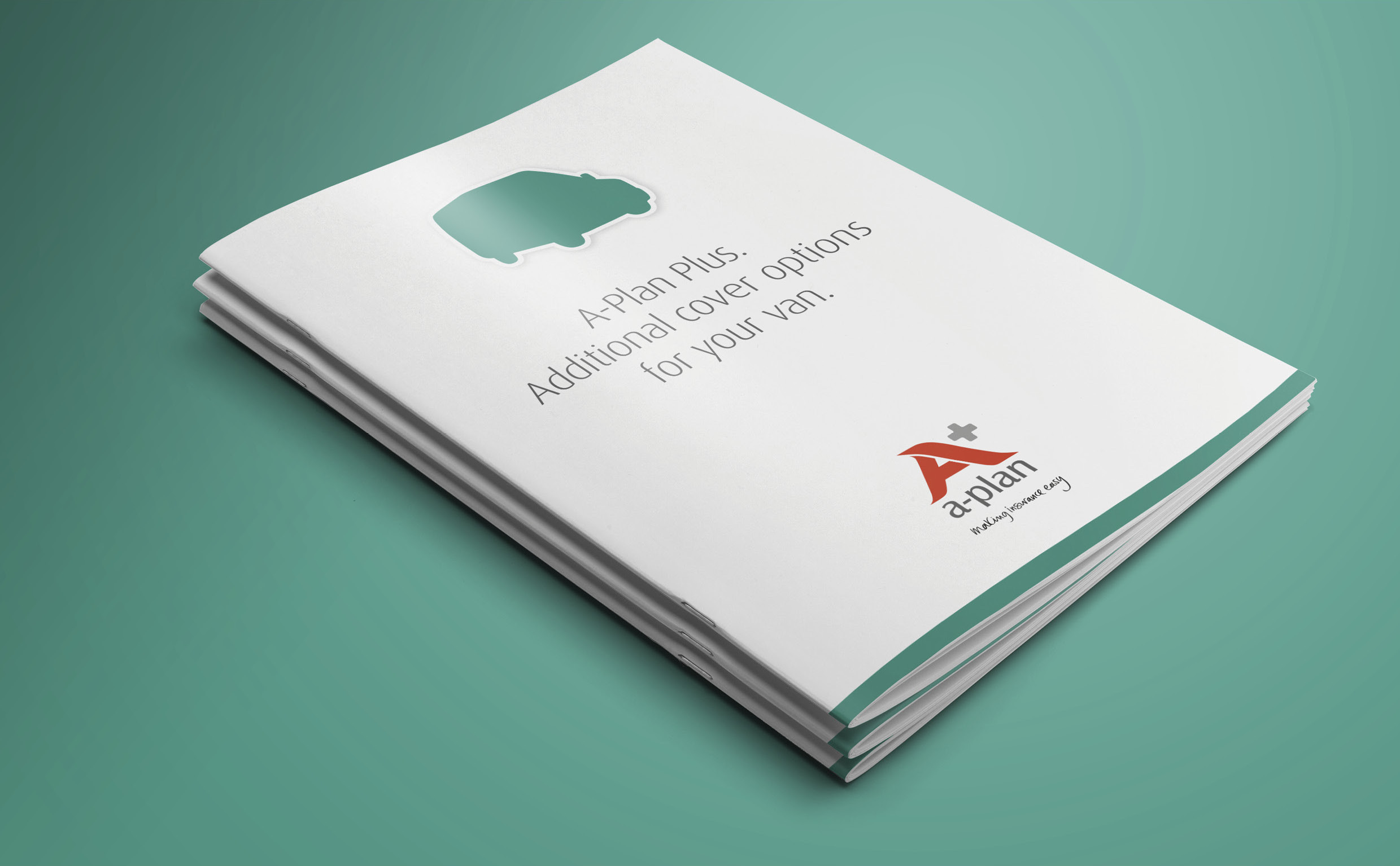 Recently, mark-making* were tasked with redesigning the existing four A-Plan Plus leaflets in line with the current brand look and feel.
Each leaflet is used to promote the product enhancements available for car, home, van, and commercial insurance. The enhancements are mentioned at the time of sale, then sent in the post along with policy documents. The redesign needed to showcase the benefits of each enhancement alongside good quality product offering and service.
We decided to retain the A5 size of each leaflet for ease of posting, and change the orientation from landscape to portrait. A block colour was maintained to represent each of the four leaflets, making them easily identifiable for staff when selling the enhancement products. The language and tone of voice needed to be approachable and easy to digest, so that customers could easily see the benefits of the additional insurance ranges.
The design was refreshed with a much cleaner layout, and bolder headlines to catch the eye. A list of all the commercial branches was positioned on the back cover: a quick reference point for the customer. To finish the new-look leaflets, we used A-Plan graphical icons on the front cover, consistent with their use on other collateral, to represent the particular Insurance Plus type.