The upside of being an agency outside London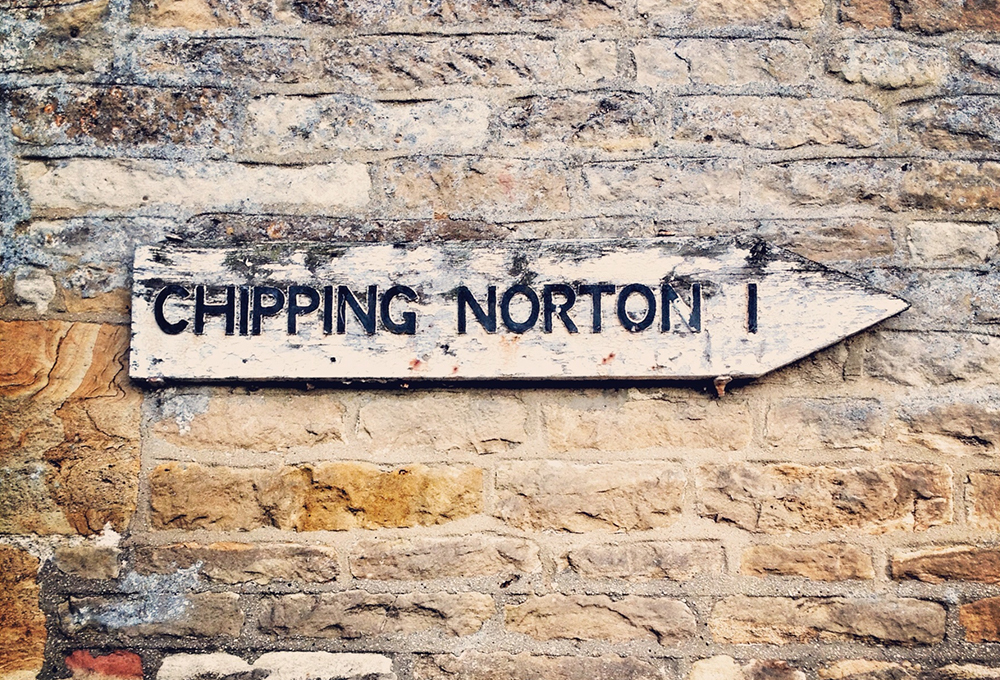 You probably think of city locations like Manchester and London as the hubs for great agencies and creative talent, but I like to think we are living proof that you can find equally great creative in the countryside. mark-making* is proud of its rural heritage, situated in the small West Oxfordshire town of Chipping Norton, a beautiful place full of great people, independent businesses and an award-winning, top 100 design agency.
According to a recent article in Creative Review, Creatives are abandoning London and other major cities to relocate to the country or smaller towns.
"Unaffordable house prices, the growth in desktop businesses and the ability to work anywhere have prompted many Creatives to move to the country"

– Creative Review, September 2017
This doesn't come as a surprise to me. When you think about it, with advances in technology and communication, there's no longer a pressing logistical need to be based in the city.
So what are the advantages of our countryside location? Work-life balance and a sense of wellbeing have to be up there, and both are really important to mark-making* as a business. There isn't a long daily commute (or at least, the duration is more than justified by the distance travelled). You can spend more time with your family, take the kids to school if you want to. We work flexibly, and the team is judged on their output and not on their 9–5.
I find a lunchtime run to take in the countryside views and fresh air helps to clarify my thinking and leaves me refreshed and ready to go. It seems that BBC Radio 4's woman's hour is in agreement. West Oxfordshire was ranked third in a study of best places for women to live, credited for being a location that has a strong sense of community, and access to green spaces which promote happiness and wellbeing. In contrast, four of London's boroughs were amongst the worst places, including Camden, Westminster, the City of London and Islington.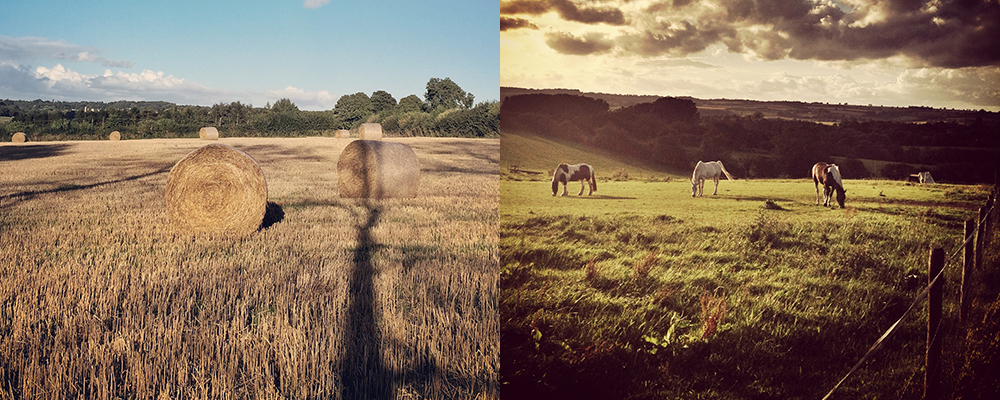 But isn't it harder to attract the best creative talent? Not in our experience. Our latest mark-maker Emily left her London agency life behind in search of a better alternative…
"For as long as I can remember, I believed that the only way to "make it" in life (in life!) was to work in London. How wrong I was! Whilst it inevitably provided me with brilliant opportunities, plenty of atmosphere and inspiration, there was always a part of me that struggled to fully believe that it was the place for me.

My work-life balance was completely out of sync. My 2-hour commute each way, every day, took it's toll on my social life, health, and ultimately my creativity – all of which made the price I was paying even higher than just a train ticket.

Fast-forward several months and I'm now working in Chipping Norton, in the creative industry I have always wanted to be in. In my opinion, creatives are creative no matter where they are and what I have learned from my experience is that it is ok to forge your own path, even if it's straying from the original one you had for yourself. It is all part of learning, developing and maturing not only as a professional, but as an individual, which I have finally come to accept can go hand-in-hand. I have more energy, I believe in my creativity again and I'm all round a happier, healthier person. It has been everything I hoped it would be and more."

– Emily Bingham, Designer
Our Junior Designer Tom graduated with a first class honours degree and a student award under his belt. He could've had the pick of the best London agencies to work for, but sought out mark-making* because he felt his talent would be nurtured, and he would be treated with respect and a monthly salary – knowing only too well the common practice in London agencies of rotating the best graduate talent on 6-monthly unpaid internships.
As for me, it fundamentally comes back to the reason I became a designer. Creativity is a super power that can make a real difference. With living and working in a location that has a strong sense of community comes a real opportunity to make a difference to it. I've taken great pleasure in helping out local organisations – that otherwise could not afford it – with their branding challenges alongside my day job, all in my own time and free of charge. I appreciate this might not be for everyone, but I find it extremely rewarding to see the difference I have been able to make. I'm not sure working in a larger London agency would have ever presented pro bono opportunities with the same sense of connection and personal fulfilment.
And as for our clients, our location doesn't seem to be a problem. We are easy to get to, and they love a trip to mark-making* HQ. Just off Chipping Norton's High Street, our beautiful office space is a refurbished Cotswold stone property once owned by the late, great Ronnie Barker. I think being outside of the hustle and bustle creates the opportunity and the space to think about business challenges from a different perspective. A trip to Soho Farmhouse just 10 miles down the road is often a welcome treat, and one of our clients especially loves her visits to mark-making* as Daylesford Organic Farmshop is on route back to catching the London train.
You don't get that in London Town… oh hang on, maybe I'll give you that one.