Style & strategy: Celebrating 20 years with F.Hinds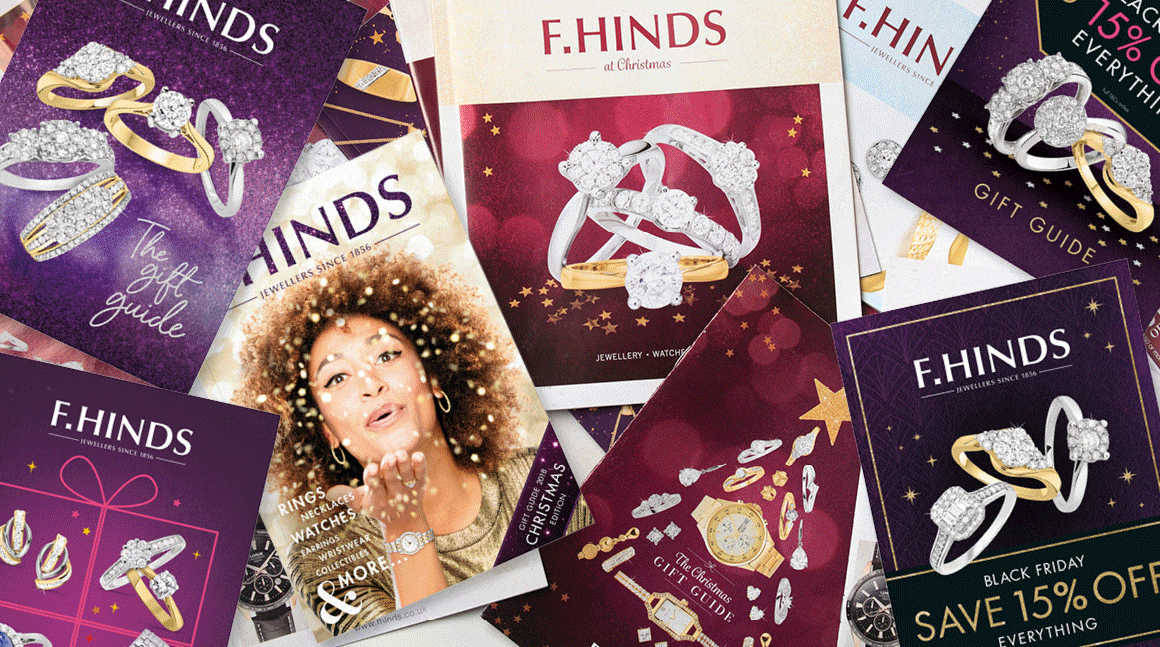 This year marks 20 years of working with F.Hinds – the independent family-run, high street jewellers, first established in 1856. With over 100 stores across the UK, and a dedicated head-office team, it's been our pleasure to work closely with their marketing department to help grow their brands, sales and customer base.
Two decades of partnership has seen, and been party to, enormous changes in retail and culture, with the rise of the web, digital technologies and the omnichannel brand experience. Consumer behaviour and expectations have also evolved, with online shopping and social media presenting both steep challenges and extraordinary opportunities. And the market continues to adapt: the sales calendar is more complex, Christmas begins earlier and earlier, and US import Black Friday has become a make-or-break event for many retailers.
From our first years producing in-store brochures, we've seen the role of print change – still relevant, but now more targeted, and interconnected with a multitude of other brand touchpoints. We now support F.Hinds in a host of marketing activities – from strategic door/mail-drop brochures, in-store point of sale collateral, sub-brand development, loyalty programmes, and digital content for their website, emails and social media.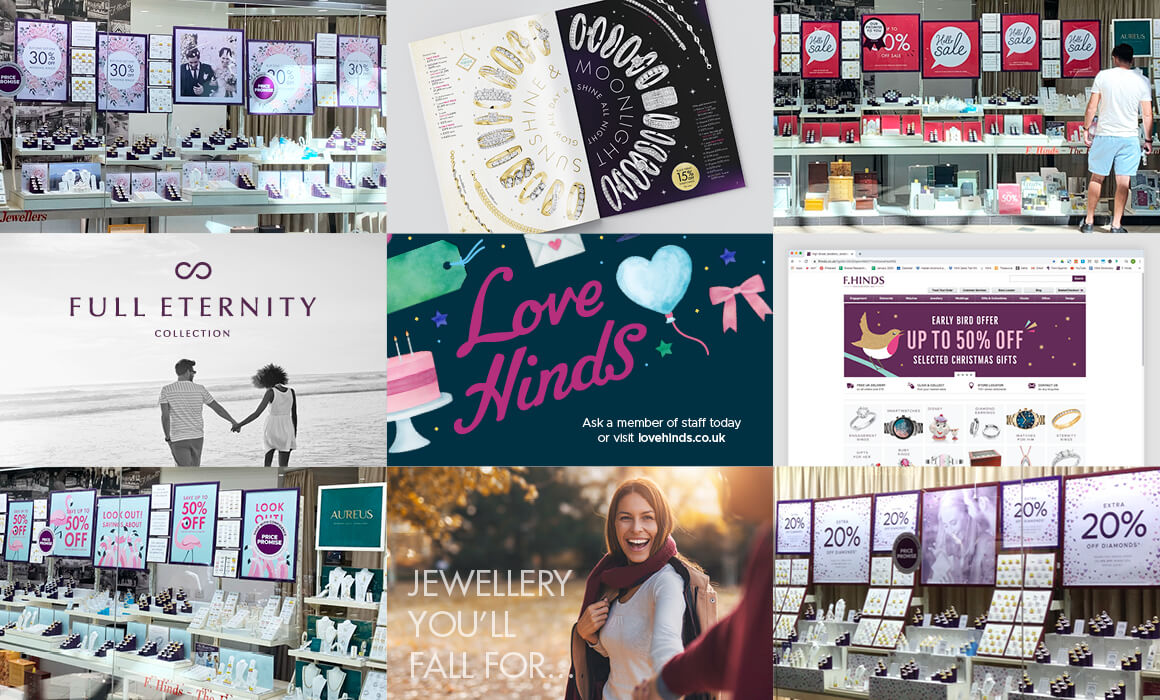 Over time, we've helped create more emotive and editorial content to balance a previous focus on value-centric messaging – bringing Hinds' unique expertise and brand personality to the fore, and building stronger connections with their customers. In more recent years, the ability to better measure the effectiveness of campaigns has allowed continual refinement of F.Hinds' marketing strategies.
The award-winning brochures have helped drive sales and, even in competitive and challenging consumer periods, strategic promotions ensure purchasing throughout the year. What's more, the Love Hinds programme launched in 2020 has helped create brand loyalty and contributed to continued sales.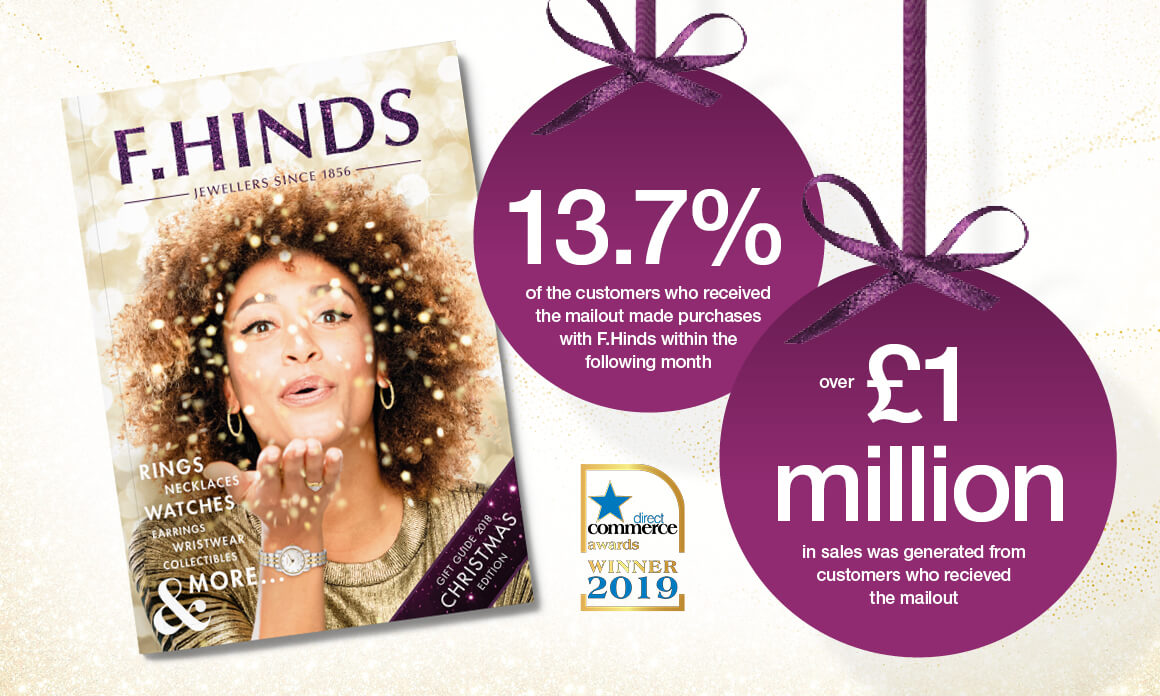 "mark-making* have never failed to produce a winning formula across both our brochure or web design. The team are made up of specialists in many fields helping to solve your needs in print and web, and more importantly, they are great people to work with."

Martin Preston Buying Director, F. Hinds
With the latest brochure printed and ready to land for the Black Friday sales, we're already working on a number of new projects to support their retail ambitions for 2023. So, raising a metaphorical glass (and hopefully a not-so-metaphorical one soon!), cheers to everyone at F.Hinds who have made the last 20 years working together such a joy. Here's to many more successful years to come!