Retching and Stretching – the SMA Trust Cotswold Way 50 mile walk

The challenge
The Cotswold Way is a 102 mile (164Km) long footpath running between Chipping Campden and Bath. The route was suggested as a possible long distance path back in 1949. Designed to largely follow the Cotswold escarpment, the route wasn't officially signposted until 1970 and it wasn't until 2007 that it became an official National Trail.
The guide books suggest that the walk should be completed over 7 to 10 days. The fastest time to complete the full 102 miles is just 20 hours and 36 minutes, set by Darryl Carter in 2012. Our challenge was to walk half the route from Painswick back to Chipping Campden (approx. 50 miles), starting at 5.30pm on Saturday 28th June and hopefully finishing the next day around lunchtime.
Having walked the complete route, in five chunks over four years with a group of friends, the idea of tackling half the route in one go was both appealing and a little daunting. However, fellow walker, Paul Carruthers and I, tentatively agreed to take on the SMA Trust's 50 mile challenge.
I have to admit that I did have an ulterior motive for doing the walk. I wasn't just looking to raise money and awareness for the SMA Trust; I was also looking for a reason to get fit.
The training
Back in January, in true New Year's resolution style, I started my training. By June I had spent 115 hours doing Insanity circuits, running, and a couple of long walks. I had covered 474 miles and broken 22 personal records (if it's not on Strava, it doesn't count).
The most rewarding discovery that I made was a love of trail running, which is essentially cross-country running rebranded to sound cool (what a great idea for my next blog post!). I was off the road and running through the fields with wet muddy feet and not a car in sight. My trainers now lived in the garage and I owned some really cool trail running kit, from the world's lightest Berghaus rain mac to Injinji toe socks. You could say, I had 'all the gear, and no idea'.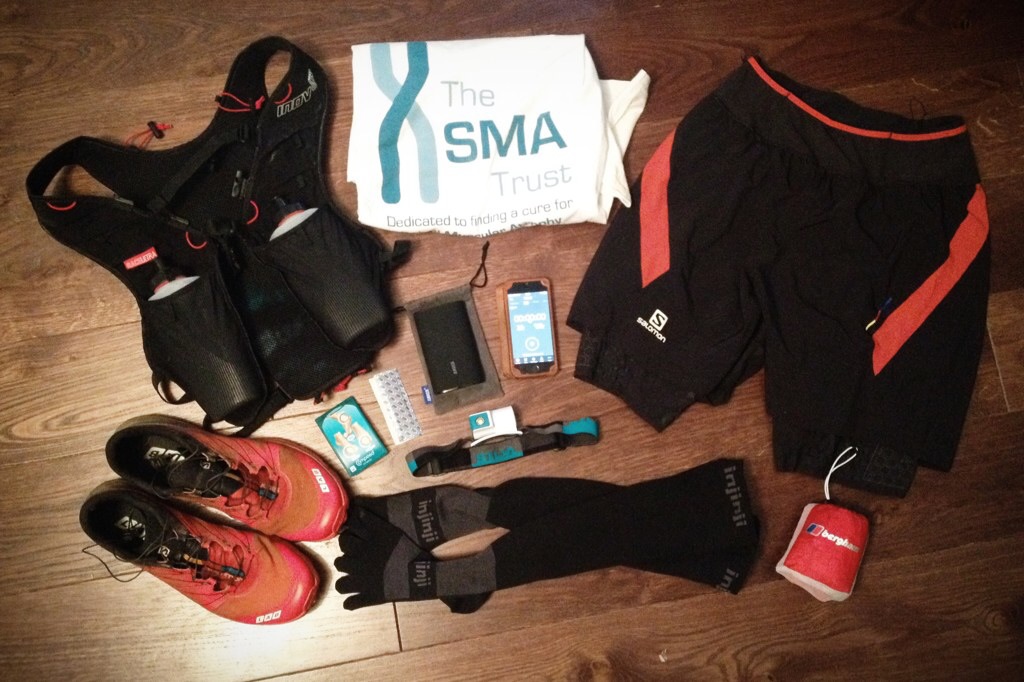 At the end of May I completed my first half marathon trail run in the Forest of Dean and loved it. I even managed a negative split (finishing the second half stronger than the first).
I had been inspired by the ultra running and endurance scene, reading Born to Run, Eat and Run and A Life Without Limits. I'd lost nearly a stone, had my first fall and I was ready for the walk. I mean, it was only a walk, how tough could it be?
The walk
The big day arrived and as you'd expect for a British midsummer it was pouring with rain. Thankfully, by the time the minibus pulled up at the start the sun was out and the amazing SMA Trust team greeted us warmly. They had hot pasta, rice and plenty of goodies, fruit and drink for us to take on the walk.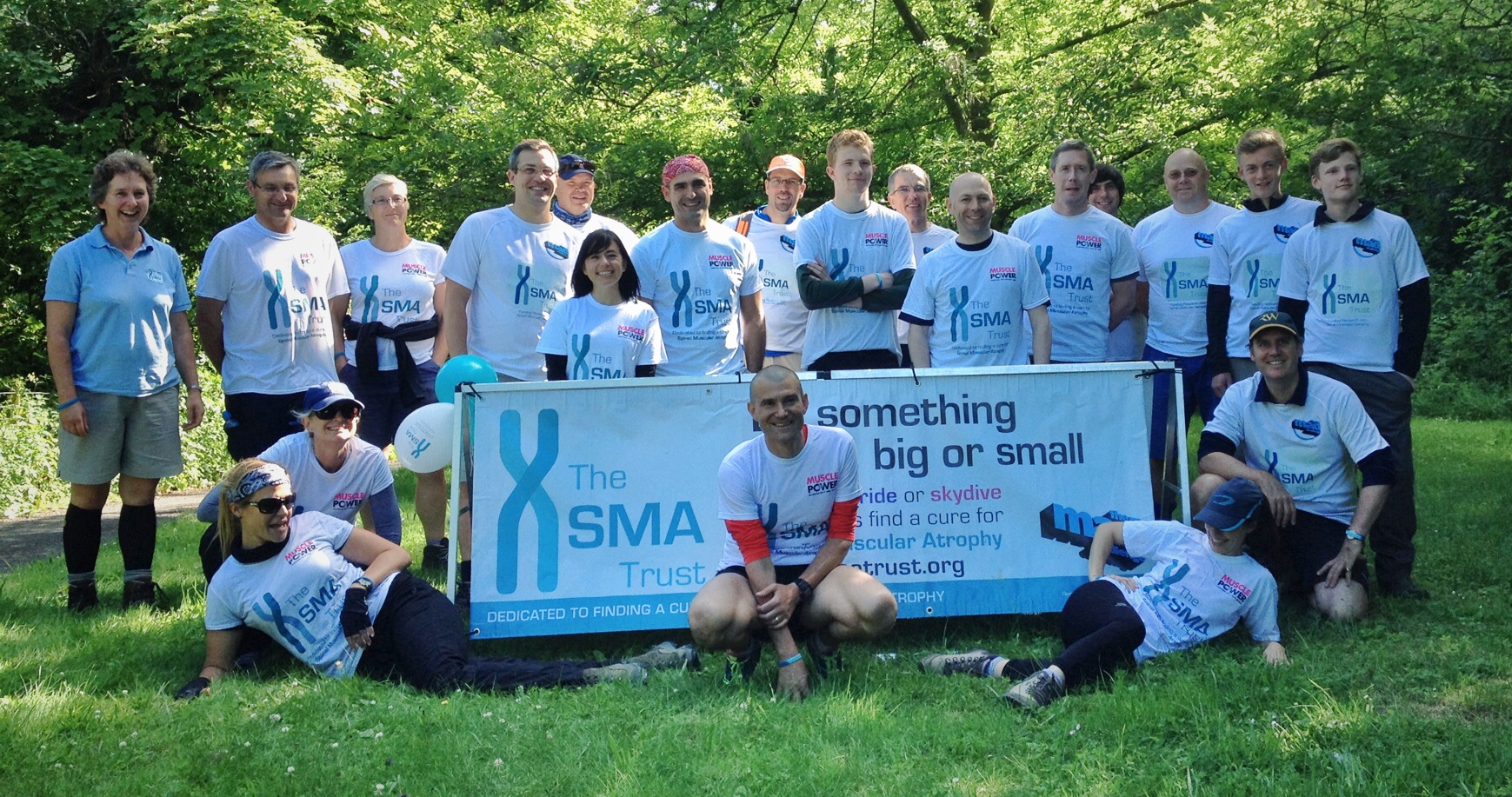 21 of us were looking to complete the 50 miles and it was amazing to hear that collectively, we had already raised in the region of £17,000.
The SMA Trust team were incredible and a lot of us would not have been able to complete the task without their support. We had food and drink stops every 5 to 8 miles. The big stop at Winchcombe (30 mile mark) even had bacon butties and foot massages on offer.
'So how did it go?' I hear you cry. Well, it was a lot tougher than I thought it would be.
Paul and I completed the walk in just less than 19 hours, with a walking time of 16 hours.
Our low point would have to be the walk into Winchcombe from Cleeve Hill at around 2am. I had developed very tight hamstrings that were becoming really painful and Paul was suffering from nausea. So while he was retching, I was stretching, plus we were trying to navigate the route by head torch.
I probably should never have completed the last 20 miles as it felt like I had caused some sort of damage to the tendons at the back of my knee, but after the painkillers had kicked in I was off again. I hadn't come this far to get a lift home.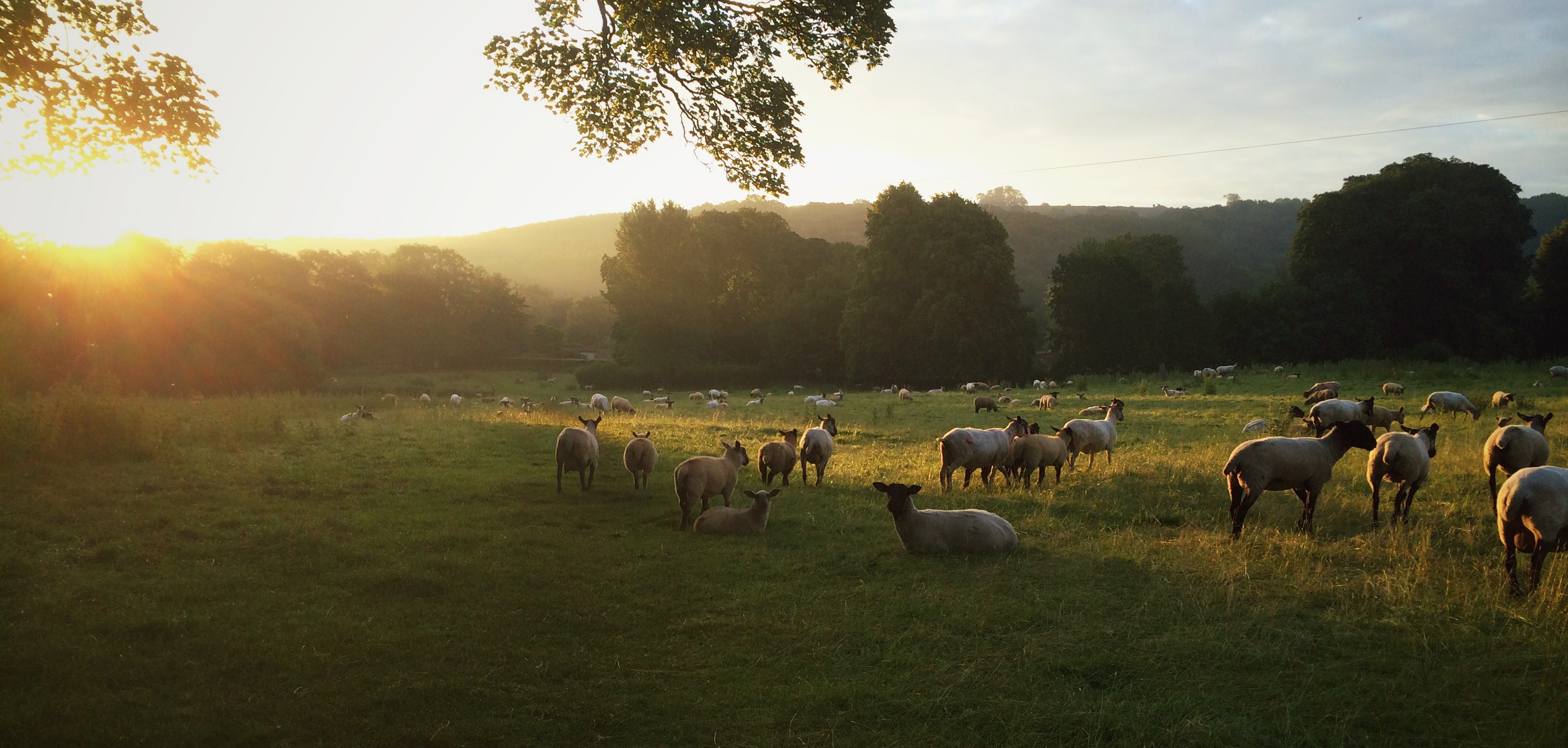 Along with the glorious Sunday morning that followed, the high point for me was the top of Broadway Tower where I was greeted by my dog, Lola (Paul's wife, Linda had brought her to see me) and we walked the final 5 miles into Chipping Campden together.
The stats
Thanks to the tech combo of the iPhone 5S, Strava app and my new Anker external battery pack I managed to record the whole walk from start to finish.
Key stats:
• 48.3 miles walked
• 5,675ft of elevation (the equivalent to climbing up the The Shard 5.5 times or Broadway Tower 87 times)
• 8,657 calories burned (the equivalent to 17.5 Big Macs or 33 Mars Bars)
The donations
A huge thank you has to go out to everyone that helped me to smash my target of £500, raising nearly £800 for the SMA Trust's life-saving research. My JustGiving page is still live so there's still time to help boost the SMA Trust's research funds.
The next challenge?
Following an ice bath and plenty of Arnica massage balm I am now making a full recovery and beginning to think about the next challenge. That's one of the joys of working at mark-making*, there is always someone taking on a crazy challenge to inspire you, from the London Marathon or Tough Mudder, to an endurance cycle ride.
I certainly got as much out of the training, as I did the actual walk. Having a goal to work towards, whether it is fitness, career or otherwise, definitely keeps you on track.