Jedi skills off the chart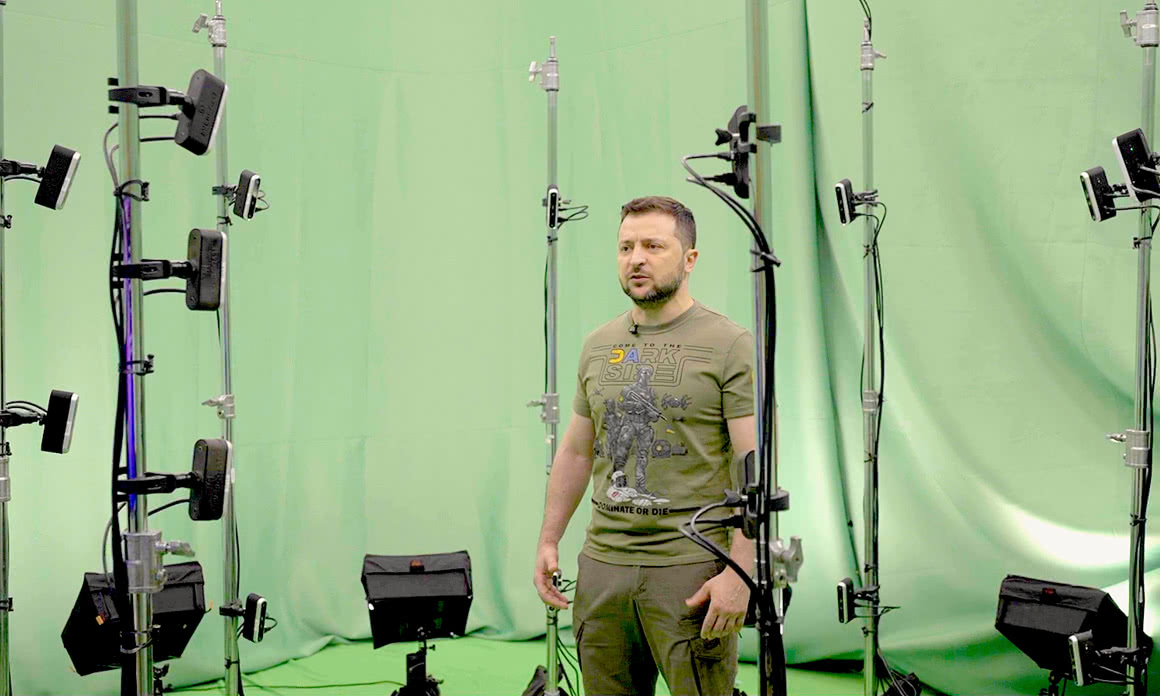 Many of our clients do amazing things, but once in a while it's taken to an entirely different level.
That happened just last week, when the incredible team at Talesmith pulled off the genuinely astonishing.
Talesmith is a multi-award winning production company at the forefront of premium factual content for broadcast, museums, cinema, immersive AR and cutting-edge VR.
Pushing their expertise and ingenuity to new extremes, Talesmith was responsible for the holographic speech from President Zelenksy delivered at the Founders Forum London on June 16th.
The Ukrainian leader's call for support in his country's war against Russia was recorded at his headquarters and beamed simultaneously into four major tech conferences across Europe, as well as direct to smartphone users worldwide using immersive AR technology.
Commissioned by Founders Forum and Thomas Hoegh of Garden Studios, Talesmith Founder and director Martin Williams went on location in Ukraine with President Zelensky, and a local team who built the rig in secret just over 24 hours.
ARHT Media provided cutting-edge technology to create, transmit and receive a holographic image of the President, and Evercoast has created an avatar for smartphone users worldwide.
With an additional message from Prime Minister Boris Johnson and an introduction from high-profile activists, CEOs and humanitarians, President Zelensky delivered his plea for investment in Ukraine's digital transformation to the world's most influential tech and creative CEOs at Founders Forum in London, Brilliant Minds in Stockholm, The Next Web in Amsterdam and Vivatech in Paris. Additional streams were fed to Dublin Tech Summit, London Tech Week's AI Summit, and SuperReturn in Berlin.
A behind the scenes documentary based on the exclusive access to Ukraine's leader is due to follow. Definitely one to keep an eye out for.