Financial services: the battle for the brightest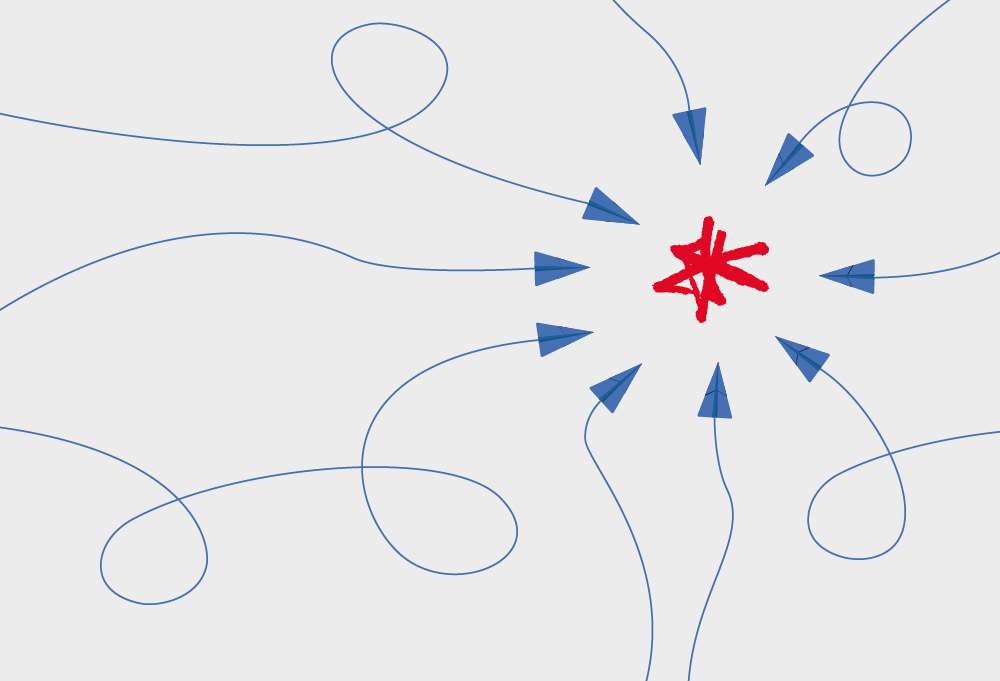 According to the Bank of England, the robots are coming. And "large swathes" of Britain's workforce face the threat of unemployment as a Fourth Industrial Revolution, driven by artificial intelligence, intensifies.
It's true the scale of change brought about by AI, automation, chatbots and other technological advances has been immense. But financial services (FS) faces a two-pronged attack from technology: not just from the transformation of the way products are delivered, but also the risks to revenue as a result of new, tech-driven competitors.
So, are we reaching the stage where people in FS don't matter? Definitely not. PwC asked 487 FS organisations to identify the biggest threats to their business: 73% highlighted the speed of technological change and 72% also cited the limited availability of skills.
Attracting and retaining the best talent is a serious challenge. The best people are in high demand, and competitive salaries and benefit packages alone may not be enough to recruit the individuals you need to stay competitive.
Amidst the many factors influencing the recruitment and retention of top talent (too many for a single post), here's my pick. Three things that ought to be high on your agenda.
1. Tune into the zeitgeist
In the next 15 to 20 years, millennials will make up the majority of the workforce. Although coined as the "selfie generation" and often portrayed as self-centred, extensive research has shown that millennials seek to work for socially responsible companies and many are even willing to take a pay-cut to do this. A recent Deloitte study revealed that 63% of millennials donate to charity, and expect their employer to have a sense of purpose beyond profit.
The generation after millennials (Generation Z) are just beginning to enter the workforce and the voting booth. Fast Company reported that "77% of Generation Z feel businesses should make "doing good" a central part of their business, and 45% agreed with the statement that they'd rank working for a company that helps make the world a better place as important as salary.
Attracting and retaining these young workers means aligning your business with their values and giving them the opportunity to feel that they're making a positive impact in the wider world.
One way to do this is to work towards achieving B Corporation certification. "Certified B Corporations are businesses that meet the highest standards of verified social and environmental performance, public transparency, and legal accountability to balance profit and purpose." B Corps reports that after a company certifies the quality of hires, retention rate, and employee commitment and excitement increased. Achieving B Corps certification is no mean feat, but even just emulating the values they promote in a way that is sustainable for your business can be hugely beneficial.
The next generations of employees want to work for businesses who focus on people, the planet and using their profit "for good". There is now an expectation that businesses should be doing their best to give back, for example offering a level of paid volunteering leave for employees.
As we witness a priority shift, from material wealth to making a positive difference, however small, businesses that choose to ignore it do so at their peril.
2. Stand for something
With younger people seeking greater fulfilment at work, the importance of standing for something as a business has never been greater. This is where branding for Financial Services becomes so important. A reason to believe beyond the product is nothing new and taps into the reality that just as purchase decisions by consumers are fundamentally emotional (however much we like to think we're making a rational choice), so too is emotion a powerful tool in attracting talent.
Elon Musk may be on a mission "to save the human race" (and who'd not want to be a part of that?), but there aren't many businesses that can make such a dramatic claim. The outdoor clothing and equipment brand Patagonia, founded by eco-evangelist and reluctant (albeit hugely successful) businessman Yvon Chouinard, seek to create the "best product, with the least environmental harm". Also a most worthy aim. But "changing the world" isn't the only option, just making a difference on some level is enough.
Take The Dollar Shave Company. Sick to death at the exorbitant cost of shaving products, they're putting some emotion behind a different, fairer approach, and the effect is powerful whether you're a consumer or somebody looking to join the company.
Bringing it back to FS and specifically the B2B space, we've worked with The Mortgage Works (Nationwide Building Society's intermediary-facing specialist lender) for well over a decade. During that time The Mortgage Works (TMW) has reached and consistently held a market-leading position with an authentic story, good products, and a commitment to supporting and guiding brokers. Straightforwardness and dependability, reflected in their name, is what TMW stand for and has proven value with their intermediary audiences. Equally, this clarity of purpose has great appeal to those who work for TMW and undoubtedly also has value in recruitment.
The situation is similar with our client Pepper Money. The Pepper Group is grounded in a core purpose of "helping others succeed". We've worked on translating that to their intermediary mortgage lending proposition through the idea of "making interesting cases easy". Pepper's market position is clear to brokers and resonates in particular with those who share Pepper's values and desire to help others. The added benefit is the appeal this commitment to making a difference has with existing and potential Pepper employees. It's the opportunity to be part of something.
So, ask yourself what you stand for, and if the answer doesn't immediately spring to mind, it's something to work on.
3. Understand what motivates
A study by Forbes showed that replacing a key person (defined as someone whose departure would disrupt workflow and delay projects) can cost businesses between 70% and 200% of that person's remuneration package. More than that, the knowledge gap and cultural implications of losing a key person can have a much wider, more dangerous effect on a project or your long-term future.
What's more, the reasons to put time and effort into employee engagement go beyond retention: it's also been shown to improve output. According to Gallup, teams of engaged employees are 21% more productive.
So what can you do to ensure you not only bring top talent on board but just as importantly, keep them there? There's an infinite amount of research,science and enlightening insights available on the subject of what makes a great place to work – too much to reference here, though Daniel Pink's book, Drive, stands out in particular, and is supported by our own experience of working with so many businesses over the last two decades. Daniel cites three intrinsic drivers of motivation and engagement. One, the need for autonomy – to have the space to think, to operate how we want to, and direct our own lives and time. Two, the desire for mastery – to simply have the opportunity to get better at something and enjoy a feeling of progress. And thirdly having a sense of purpose (there's that word again) – the feeling that what we are doing is making in some way, large or small, a contribution.
A focus on these themes, whether consciously or otherwise, is something the majority of the most successful FS businesses we have been fortunate enough to work with have in common. We're mindful of these drivers at mark-making* as well, which has undoubtedly played a role in our well-above industry standard retention rates, and in being recognised in Campaign's Top 50 Best Places to Work 2017.
So how to wrap up?
The battle for the brightest really is on and it'll only get tougher. The good news is that when it comes to talent attraction and retention the bar in B2B financial services is actually pretty low, which means the opportunity's big.
A thread that connects the three points above is simply the value in being human. The term "B2B" sort of misses the point – with a lack of any reference to humans, it comes also devoid of emotion. Getting back to what makes us human is the key to differentiating your business, not just in order to win new business but to attract and hold onto the best people.
Don't lose sight of how younger generations see the world, or what it is that really motivates people in the workplace day-to-day. And couple that with a clarity of purpose.
To get to that last bit, with your business in mind, try completing the following: the world would be a better place if…
Oh, and if you get stuck, that's definitely something we can help you with…