Your first look at mark-making*s new B2B financial services book. "The hard art of standing apart"
Co-Founder and Creative Director, Ali Williams, has created an insight-packed new book that shares thoughts and observations from over 20 years of working for financial services clients, specifically in the B2B sector.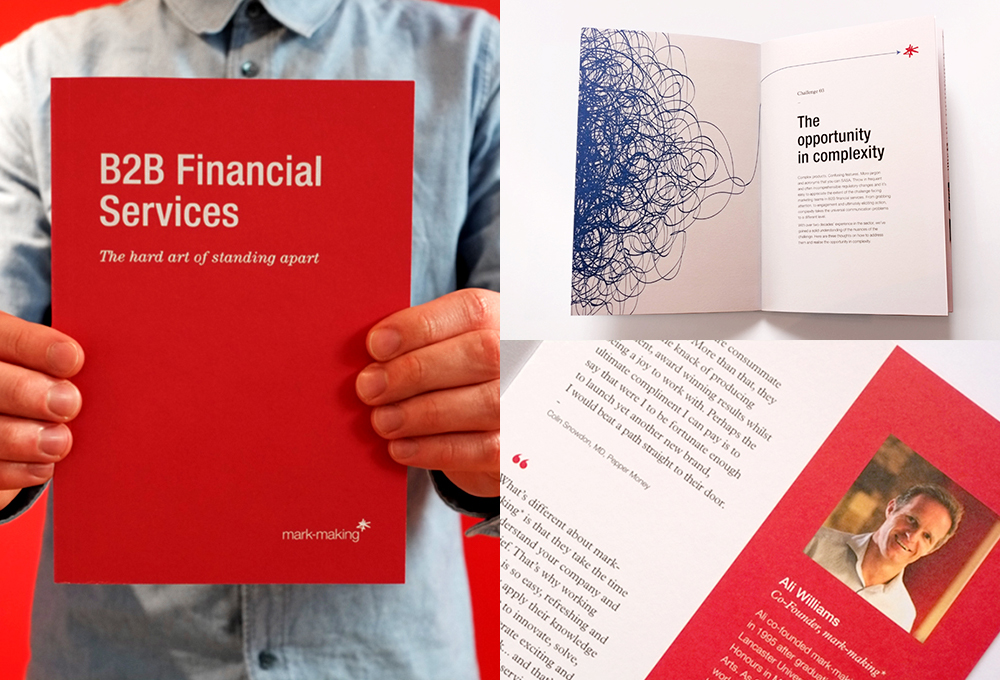 Ali was keen to share his knowledge and highlight the most common challenges mark-making* has experienced and helped clients overcome in this notoriously competitive space. It draws on experience working closely with Nationwide, Pepper Money, Liverpool Victoria and Aldermore to name a few.
"The book is split into three chapters, each addressing a recurrent specific. They include insights on how to create cut-through, the need to move quickly to capitalise on opportunities and maintain a competitive edge, and how to find and realise the opportunity in the complex nature of this sector."
Want to get your hands on a copy? We have a limited edition of 30 copies to give away, just drop an email to anna@mark-making.com