Shakespeare Birthplace Trust
A winter programme of special events
Winter campaign drives visitors during quieter periods, broadens perceptions of the Trust, and reinforces the strength of the core brand.
The challenge
The Shakespeare Birthplace Trust is an independent charity that looks after Shakespeare's family homes, holds a world-renowned set of collections and delivers inspirational and educational activities. As part of ongoing work, the Trust identified an opportunity for visitors to enjoy a different experience outside peak periods: a winter programme of events above and beyond the typical visit. Our brief was to create an identity for this programme.
The campaign needed to be flexible, and capable of maintaining high levels of interest from the first event to the last. The ultimate challenge was to attract new types of visitors, but also to give past and local visitors, a reason to revisit during quieter periods.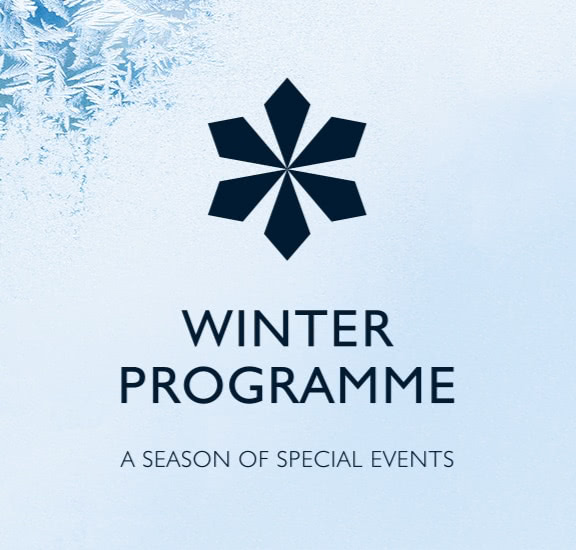 The solution
Our strategy was to create a strong look and feel for the winter programme, one that would unify the diverse range of events, while maintaining a balance with the core branding. We worked to capture the essence of winter without being specifically Christmassy, in order to ensure the design's longevity.
We developed winter themes and considered how this would influence all aspects, from imagery to typography, so that this theme ran through all elements of the programme alongside the core branding.
We concisely labelled each event e.g. workshops, performances, demonstrations and so on while still bringing to life the four themes running throughout the programme: "Women and Shakespeare", "Christmas", "Conservation" and "Inspiration" – one for each month.
The results
With increased interest and engagement from visitors throughout the winter months, the campaign has been received really positively internally and externally with fantastic feedback.
The Trust's identity comes across much more confidently with a real sense of ownership, placing them in a strong position to continue to move the brand forward.