Danske Bank
Launching an established name into a new market
A compelling identity and proposition helped Danske Bank make an entrance in the British intermediary market.
The challenge
Danske Bank have been a reassuring presence in Northern Ireland for over 200 years. But as the no.1 mortgage lender in the country, their opportunity to grow was becoming increasingly limited. Moving into the larger English intermediary market seemed a logical next step.
We partnered with Danske in late 2021 to help plan this new territory launch. They wanted to lead with their Carbon Neutral mortgage, while emphasising their financial strength and established presence in the wider UK market. We were faced with two pressing questions: How do you achieve cut-through in an already crowded market? And how do you bring Danske's values of sustainability and customer-centricity to life? We set to work developing a proposition and visual treatment to find the answers
.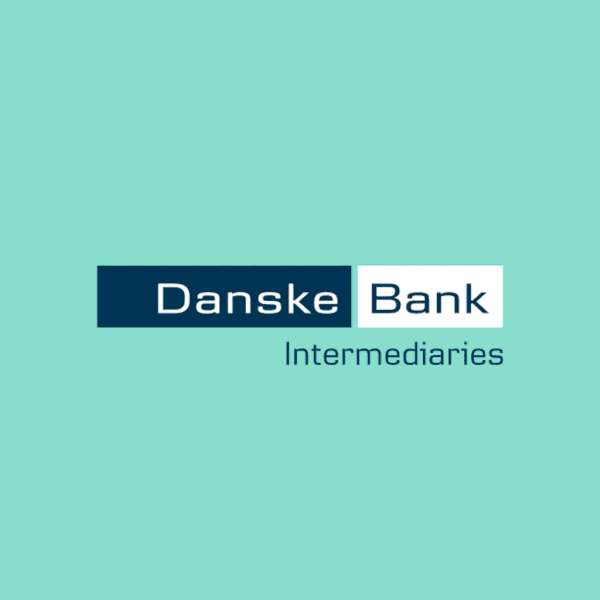 The solution
The more we got to know Danske, one thing stood out: that when they do something, they do it properly. And proof of this is their Carbon Neutral Mortgage, which doesn't stop at simply promoting eco-friendly homes – it's officially certified by the Carbon Trust.
Danske Bank's level of commitment is uncompromisingly clear. And therefore, the way it's communicated must also be. So, we drilled down until we could articulate their promise in its purest form. Three simple words: We're all in.
This versatile mechanic could sit in isolation, or alongside any headline, to show just how dedicated to the cause Danske were, and are. They're 'all in' when it comes to landing their product in England. All in for celebrating the communities they mean to become a part of, and serve. All in for helping brokers support their customers looking for eco-friendly homes. And they're all in when it comes to making mortgages, and the financial services arena, a greener place.
Complementing this mechanic was a fresh, dynamic photography style that celebrated not only the UK regions in question, but the people that lived within them – those the bank was now 'all in' for. Finally, bold, disruptive type created a sense of confidence and real impact.
This all added up to a launch campaign that made quite a splash on new shores. And, crucially, one that Danske Bank went all in for.
The results
The launch of the Carbon Neutral Mortgage into England built on Danske's strong sustainability credentials forged through previous activity in Northern Ireland. But the commercial impact of the campaign was also significant.
It comfortably exceeded every benchmark set, with the number of brokers onboarded reaching 162% of target, the number of broker applications hitting 150%, and the number of mortgages written reaching 127%.
Proof indeed that when you go all in, good things happen.
We're already a market leader in Northern Ireland and have a significant presence in the mortgage intermediary market here, so it's a natural step for us to bring that expertise and capability to benefit consumers in England.  This is new territory for us, and a new market – as such we needed a partner agency that could not only deliver on creative and brand development, but also one that had existing experience and insights in the local market place. mark-making* are that agency partner, and have played a key role in helping us launch our brand and our proposition in England

Kevin Heavern Head of Marketing, Danske Bank