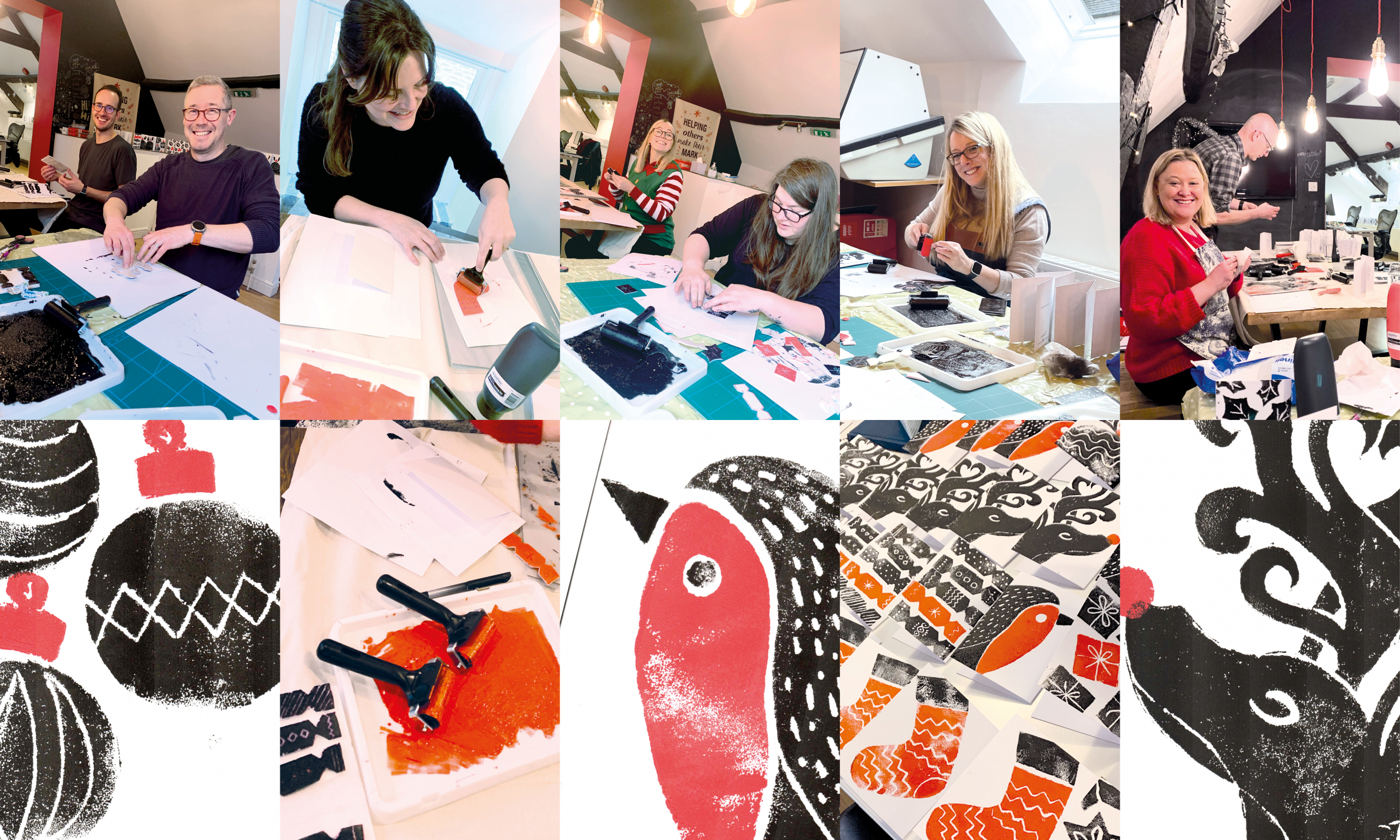 "The most wonderful time of the year" is finally here at mark-making*, we've been inking outside the box.
This Christmas we're supporting the incredible Make Bank, an organisation that provides art materials and resources for young people living in poverty in the UK.
This is a cause that's always been close to our hearts – we've been proud to support Heartfelt Tips and The Chippy Larder in recent years. And with the last 18 months or so being particularly tough on the younger generations thanks to COVID, we felt it was more important than ever to do something to help out.
Check out their fantastic work here >
"More than 33% of children in the UK are currently living in poverty and in some areas this figure reaches a staggering 62%. An increasing number of young people are dropping out of creative subjects at school because they don't have, and can't afford, the materials they require. Everyone should be able to pursue their creative passion and so we provide free art materials kits to underprivileged school pupils."

– Make Bank

We've purchased 30 of Make Bank's brilliant art and design kits on behalf of each of our clients, in the hope they'll help inspire the next generation of creative geniuses.

In the meantime, we've been channelling our own inner-children, and having fun hand-printing all our Christmas cards using a simple relief-printing technique.
It was messy going, but everyone got stuck in and after a few festive hours rollering around the Christmas tree, our efforts paid off. If you're on our "nice" list this year, look out for your one-off print in the post.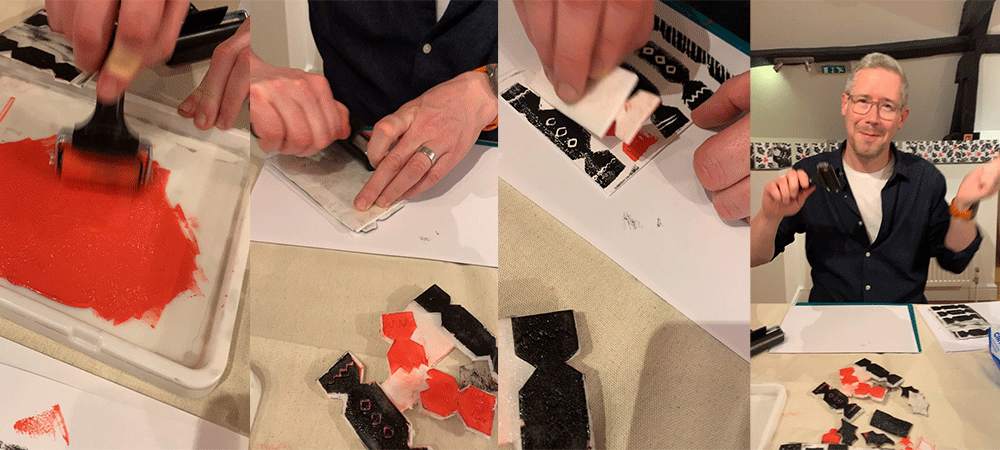 Until then, a very Merry Christmas from us all at mark-making*, and we look forward to seeing you in 2022.