We need to talk about money (and Lloyds is helping)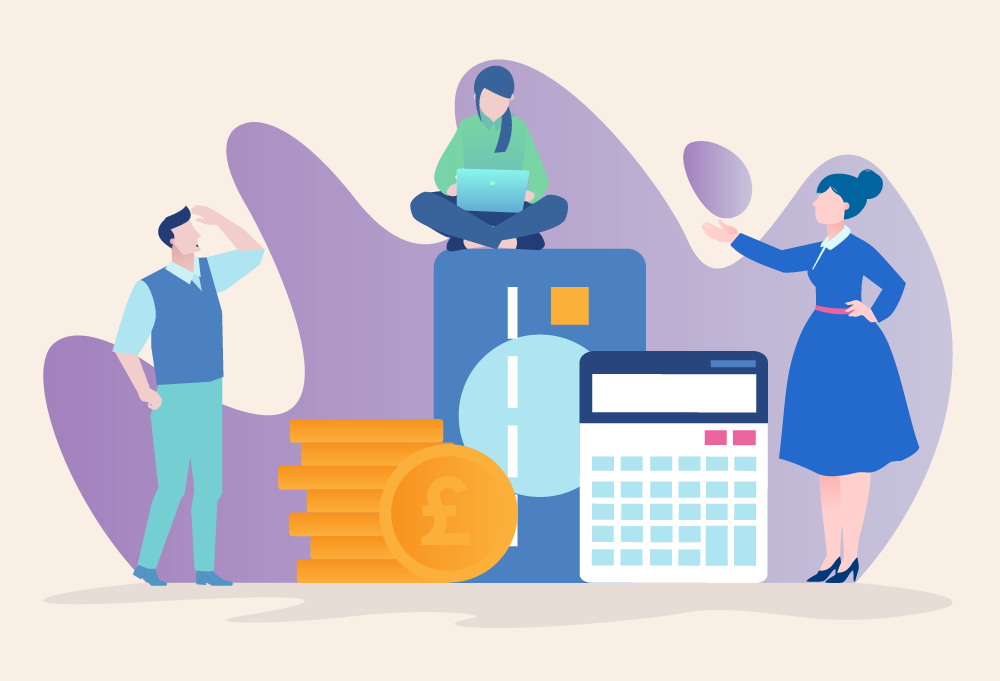 Money. Do you often talk about it? And if you do, do you find it easy?
For me, both questions can be answered with a level of certainty and in the negative – no, I don't. For as long as I can remember, the topic of money has been a complicated one. An overwhelming navigation of the complex ins and outs of the do's and don'ts when it comes to well – just talking about it really.
And in all honesty, I'd never really challenged it. As Alex Holder describes in Open Up – The power of talking about money: you don't talk about debt because it's shameful, and you don't readily talk about pay rises because it's boastful. That's just how it was growing up. Financial education was kind of up for grabs depending on what I could find for myself via a Google search. I'd never been given or stumbled across the tools to help truly understand it anywhere else: not at school nor university, and not via any of the other brands that I come into contact with day-to-day.
It would seem I'm not alone in my experiences. A survey by the Money Advice Service (MAS) showed that over 30% of young people avoid openly talking about money due to the stigma surrounding it. And it doesn't end with millennials. With 1 in 6 parents lacking the confidence to educate their children on finances, there's a fundamental conversation, which would go a long way to normalising the subject early on, that just isn't happening. Combine it with those who have adopted a default 'no-go' attitude as a byproduct of their learnings from generations before them, it's no wonder that as a society we've developed this complicated relationship with money.
But my thoughts on this landscape have been changing recently, thanks to an upward trend in money matters moving into the mainstream, beyond niche and specialised platforms such as the Money Saving Expert. From podcasts to books and journalism, it appears the discourse around money is broadening, and opening the gates for more positive conversations around it.
What really piqued my interest (and spurred me to write this article) was Lloyds Bank's latest campaign. The M Word seeks to destigmatise the subject of money and finances.
Driven by research conducted with YouGov identifying a raft of alarming statistics around our attitudes to talking about money, Lloyds has joined forces with charity Relate to turn the stigma on its head in a huge multi-channel campaign. It includes video content of fellow customers discussing their challenges around money, M-word courses with practical advice, and expertly trained staff to help educate you better on how to manage your finances. With all this, Lloyds is reaching out to its audience in a refreshingly human manner, equipping and empowering its customers to talk about their financial situations.
For me, it's this sense of empowerment that might make this campaign the bank's most engaging yet. In a time where we are constantly overwhelmed with the hard sell-sell-sell of communications, I'm forever on the lookout for brands that don't just take from my bank account, but also add value to my day-to-day. Through content that is providing quality support and non-patronising guidance, value is exactly what Lloyds is achieving here. And although it's too early to see any solid results on impact, I'm curious to see industry and customer reactions to this new approach.
Lloyds and its 'M word' isn't the first to make its communications more human and relevant. Up to now, my focus had firmly been on the likes of newer banks such as Monzo, and the approaches they have been taking since their inception to engage with and support their customers when it comes to money. From a tone of voice that doesn't alienate and makes sure you really do get it when it comes to the legal bit, to helpful tips via email and notifications via the app that actually help when it comes to managing your money, Monzo has raised the bar in empowering its customers to navigate the tricky world of finances.
2018 also saw the introduction of a self-exclusion feature on gambling spend. Monzo users can confidentially request a block on all gambling-associated sites, and be put in touch with a support network, via the bank. It's actions like this that proves Monzo to be a brand that puts responsibility and care for its customers at its core, in a way that many legacy brands on the high street are failing to achieve. Actions that perhaps have something to do with their monumental growth figures: 35,000 accounts opening every week.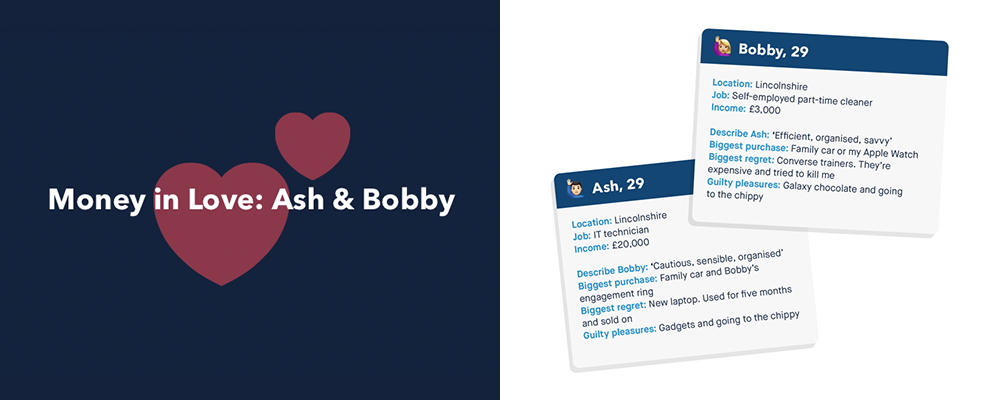 In addition to this, Monzo has recently introduced the Money in Love series to its blog. In the feature, couples from all walks of life open up about their experiences and challenges around money. They share insights into how they tackled their issues, and the blog opens up a forum to the public to share similar experiences and advice.
"Through stories from real-life couples, Money in Love aims to start conversations about how money works in relationships. Whether it's negotiating each other's spending habits or sharing costs from loft conversions to loo roll, the financial side of romance can be fraught with challenges."
– Monzo
It's not a multi-million-pound TV advert, but the approach of talking to your customers like humans – actually understanding their challenges (like talking about money) and creating content and solutions that help – is what cuts through all of the noise.
Tone of voice plays a huge part in a brand's ability to do this, and although challengers like Monzo arguably don't work within the confines of legalese that many high street banks do (I mean, they have emojis set in their guidelines), it's interesting to see how their empathetic way of operating is reaching the big players. I recently read an article in Creative Review, that referenced a tweet by ad legend Trevor Beattie talking about a text his credit card lender sent him:
Christ. My Barclaycard has started talking to me like it's a 23-year-old barista in Hackney. pic.twitter.com/CprJkxVJXb

— Trevor beattie (@trevorbmbagency) 7 November 2018
Tonally, this type of communication would slot right into Monzo's guidelines without a hitch, but coming from a more traditional bank like Lloyds? That would be jarring to say the least.
We can't say for sure whether Lloyds strategy to launching the 'M' word campaign is linked to the growth of new finance brands, and the growth of more 'human' communications in a bid to retain customer loyalty. Nonetheless, it's refreshing to see the brand tackling issues like this, identifying its customers' challenges and adding true value in a tone that's both human and authentic (without even sounding like a barista from Hackney).
I'm interested to see how the Lloyds' campaign develops, and whether in time we'll see other high street banks joining the likes of Monzo in a more direct and open approach to talking to customers.
Although destigmatising discussions about money is just one piece of a much bigger puzzle when it comes to achieving this, it's by no means a small feat, and a positive (overdue, sorely needed) one at that. For me, the key thing to observe from these trends is the potential for brands to play a role in facilitating progress and social change – if they're willing to step outside of their comfort zones and challenge the status quo.