Video made all kinds of stars: YouTube success stories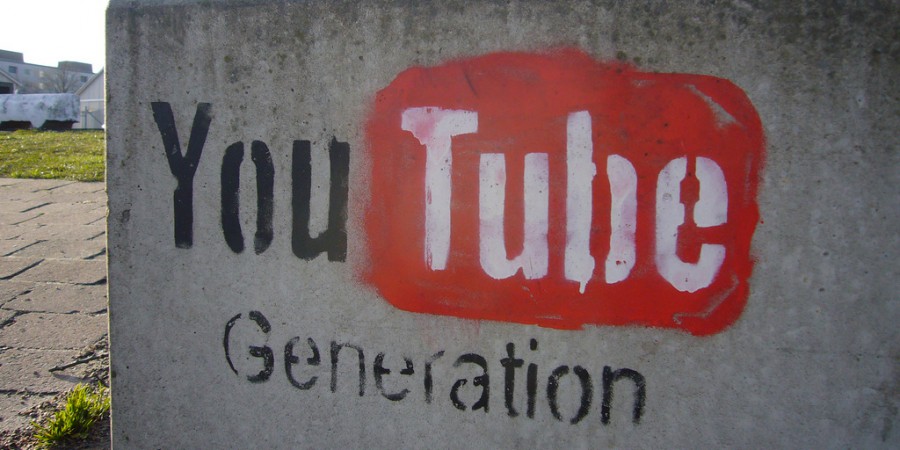 YouTube and other social media provide a great – and more importantly, free – opportunity for up-and-coming young people to showcase their talents and creations, their likes and dislikes. Now that such a large majority of people has access to the Internet, aspiring performers and ambitious vloggers can upload and get feedback 24/7.
We found an abundance of young people still in school, university, college or working a day-job, who are creating videos about what they love and putting them on YouTube. Some of them have made the leap, and are now forging careers for themselves.
Connor Maynard
Connor is the UK's answer to Justin Bieber, an original YouTube discovery. He began posting videos of himself singing covers to his YouTube channel in 2006. His popularity slowly grew before one of his covers was picked up by Ne-Yo's label.
Connor's rendition of one of Ne-Yo's songs was so popular that it resulted in his being sought out by the man himself. Coached and signed by Ne-Yo's record label, Connor has now made it big, and has since worked with artists such as Pharell Williams and Frank Ocean.
Tanya Burr
YouTube has become synonymous with tutorials and how-to videos, and many young people have been inspired to create their own walk-throughs. Since 2009 when she first began, Tanya has found huge success through her YouTube channel. Originally training in make-up, Tanya uploads videos that show her viewers how to recreate celebrity make-up looks.
You'll also find hair how-to videos, a spot of baking and vlogs about what she's up to. She now reaches over 6 million people every month. On the back of her YouTube beginnings, she has featured in a huge variety of award shows and news articles, and she even publishes a weekly online photo diary with Grazia.
Little Miss Flossie
Inspired by the YouTubers like Tanya Burr, Little Miss Flossie is a new young blogger who covers beauty and lifestyle. Her channel is a great demonstration of YouTube used as a medium for finding one's creative feet. With videos on make up, fashion, product reviews and interiors, who knows what the future holds for Little Miss Flossie?
Charlie McDonnell
Charlie McDonnell started posting on YouTube just for fun in 2007. Since then he has covered myriad aspects of life as Charlie, written and recorded songs, made explanatory videos about scientific theories and created several short narrative films.
He now makes a full-time living as a 'Professional Internet Human', with income from royalties and merchandise. Charlie collaborates with other channels, and occasionally raises awareness for charities with his following.
Heather Rooney
Heather Rooney is a YouTube artist with a difference. An Art degree student, she renders celebrity portraits in minute detail before your very eyes, using only the humble pencil crayon.
Heather has developed quite a following on YouTube with her celebrity portraits, after opening her channel just over a year ago. It's hard to think of a better way to show off her photo-realist style.
Answerly
Answerly brand themselves an 'interactive video-based book club'. This enterprising trio started out as an advice channel, and have taken a new direction. They review books chapter by chapter each week, so that viewers can join the conversation.
Covering books written by women, humorous books and young adult fiction, they have cultivated a wide and faithful fan base.
Sofia Styled
This YouTuber is all about DIY, but instead of tiling and plastering you'll find crafts and beauty products. One of her most popular videos is the one below; teaching viewers how to make brightly coloured lipsticks out of wax crayons. This is a home-grown, non consumerist alternative to the high-end product demonstrations that tend to populate more conventional cosmetic how-to videos. Not so here! Sofia leads a double life, working as a university research assistant by day, and becoming a DIY lifestyle and beauty blogger by night.
Skills for life?
Whether all of these YouTubers have long careers or not doesn't necessarily matter. The fact that they are broadcasting every week to thousands of viewers is an achievement to be proud of in itself.
What's exciting is that they are creating work of a really high standard completely on their own, initially just out of sheer love for book reviews, DIY crafting, music, or make-up. YouTube is a unique outlet for creativity, because the feedback is immediate and unfailingly honest.
The skills these vloggers develop are transferrable and valuable across all aspects of life. With YouTube as a springboard, it seems the possibilities are endless.
Top Image © Jonsson