Twitter's new profile: Here is all you need to know
Changes are coming your Twitter profile. The micro-blogging network is introducing a new redesign to a wider audience. Some are already enjoying this new layout, and you might be next in the line to receive it. To understand how these changes can impact your brand, we want to walk your through some of its features and help you plan your future activities.
Twitter is going photo & content friendly
The new redesign places greater emphasis on the visual side which social media users enjoy so much. The new layout aims to help in finding and crafting good content, which has the potential to go viral when combined with good strategy. To switch into the new design, go to 'Me' which you can find at the top of Twitter's menu, and then select the option 'Turn it on'.

What's new
Twitter's redesign has a lot in common with Facebook, so if you haven't got hold of it yet, maybe you will welcome some of its new features.
Large profile photo – in the top left you can now find a new square image (400 pixels by 400 pixels).
Customisable header image – a large "cover" photo on top (1500 pixel by 500 pixel), under which users can find the basic information (Twitter bio), list of followed accounts and collections of tweeted photos.
Pinned tweets – Like on Facebook, you have now ability to pin any tweet of your choice to the top of your Twitter profile while using desktop version of Twitter. To Pin a tweet click the last option under your tweet, select 'Pin to your profile page'. To Unpin a tweet follow this same route.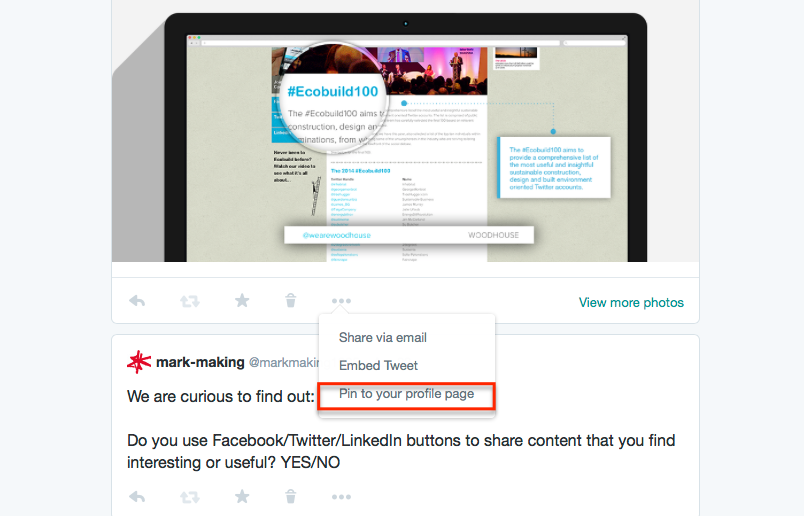 Best tweets – a tweet with a lot of engagement will be displayed much larger and will appear in a bigger text size inside your stream of updates.
Filtered tweets – this feature has been revamped making it easier for others to discover content. Users can browse selections: view only tweets, tweets with photos and videos, tweets and replies.
More images in a single tweet – Twitter now allows you include up to 4 images into a single tweet, which will appear as a photo-collage in your timeline. The four-part collage will have one link but it is possible to view each image individually, too. So far this functionality works only for mobile devices, but soon it should be available on desktop as well.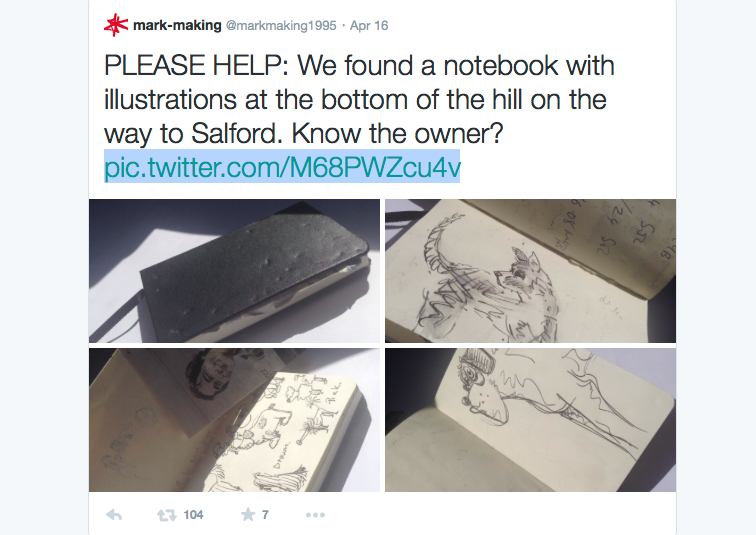 Tagging people into tweets – Now you can also TAG your friends and Twitter followers into your tweets. For the first time you can add up to 10 people into a single message without losing any of your precious 140-characters.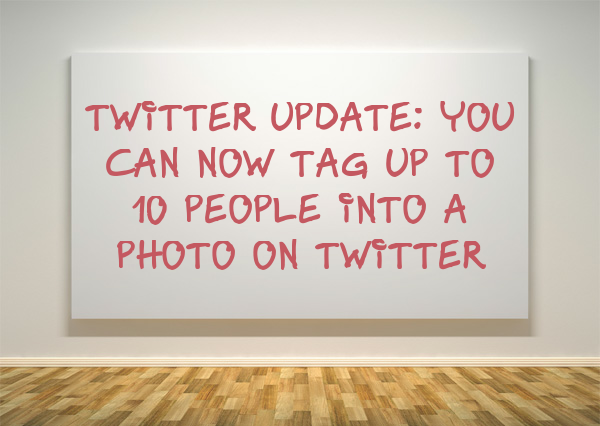 Real time notifications – while you are logged into Twitter.com you will be able to access all the real time notifications happening between you and your followers. The pop-up notes are very similar to Facebook's, making monitoring and engaging much easier and faster. For more information visit your Twitter settings page, to customise which of them you want to receive.
New followers grid – your followers and the accounts you follow will be organised in a Pinterest-style grid. The previous vertical list has been replaced with a tiled board which aids the discovery of other Twitter users, and makes connecting much easier.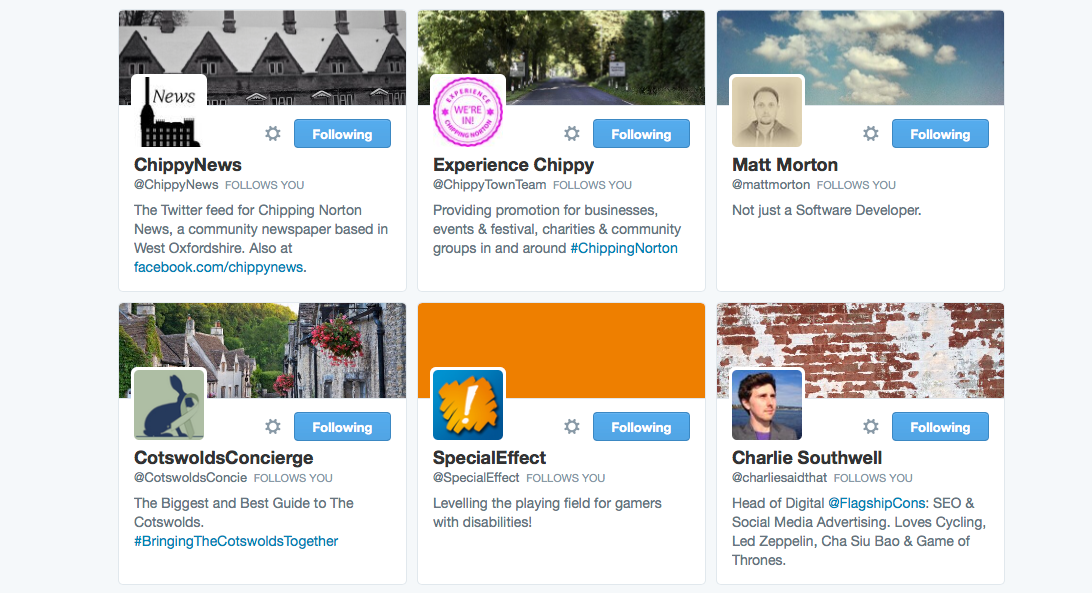 Do some spring cleaning
Take advantage of the new design by planning new ideas and adjusting your profile to new possibilities.
Customizable header image – new, bigger dimensions mean your profile image may look a bit fuzzy, adjust your image to the new dimensions to make it look good on different screens.
This bigger layout gives you the chance to show off what your business is about. While the previous header was covered with your bio and avatar, now you can make the most of it by turning it into a visual message. Look for some inspiration on Twitter or Facebook to find ideas and get inspired by (please note, your Facebook cover photo is only 850 pixels by 315 pixels, copying it over may not look good due to Twitter's bigger dimensions of 1500 x 500).
Best tweets – new redesign will highlight your "Best Tweet" larger than others. Keep this in mind while scheduling your content, and explore which bits of content – your photos, your copy, your tone of voice – are working the best.
Filtered tweets – browsing photos and videos will be easier and more pleasant thanks to the new layout. Instead of scrolling the whole feed, users will be able to quickly find what they are looking for. Don't forget to go through your previous videos, GIFs and photos to make sure everything is relevant and brand-appropriate. You may need to highlight this within your strategy and make your team aware of it as well.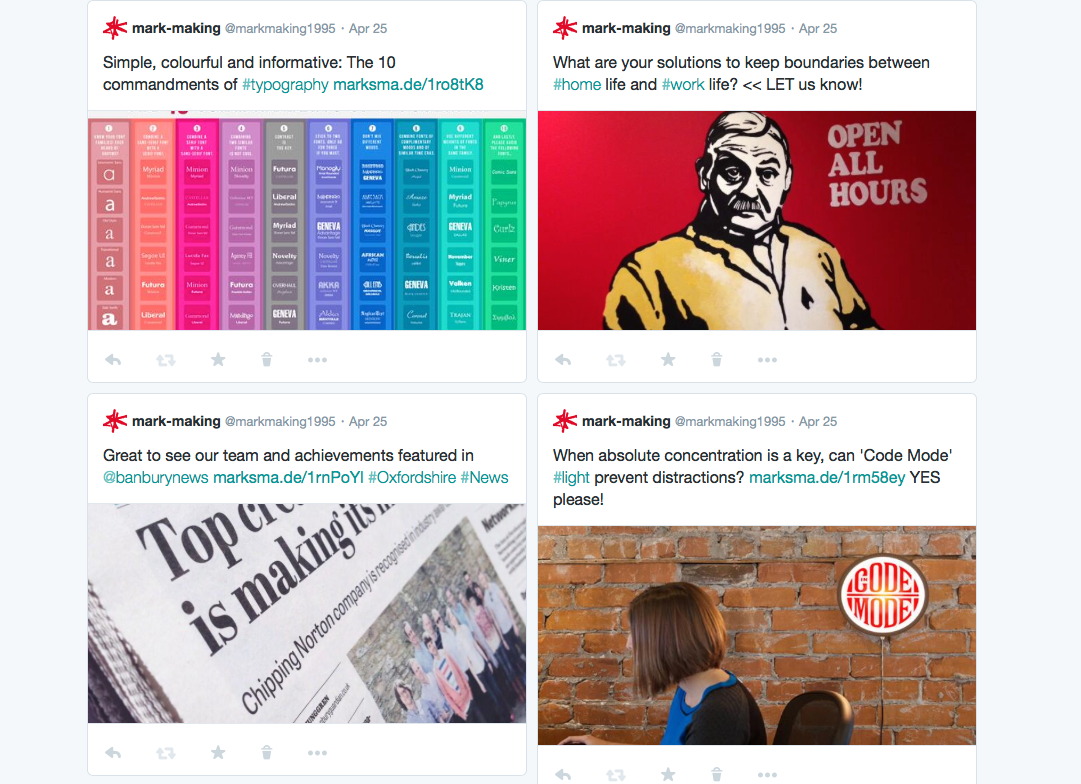 Twitter's images – While adding images remember that the sizing has changed from square (375 x 375 px) to rectangle. You should be now uploading an image with a 2:1 ratio (438 x 219 pixels for standard resolution).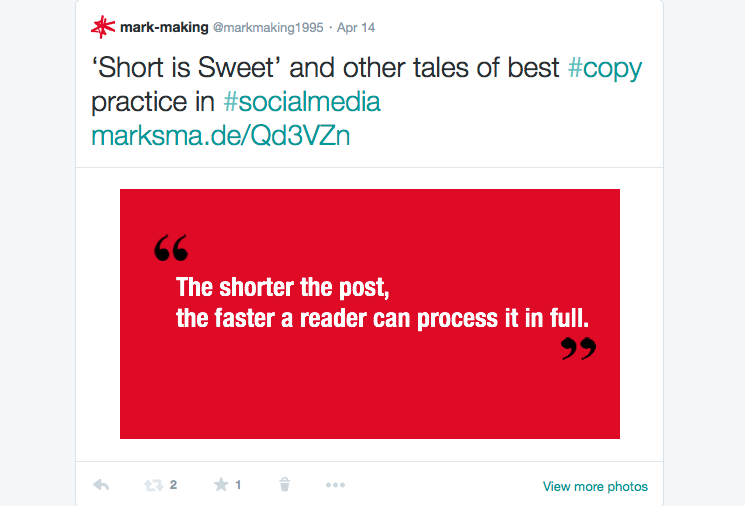 Favouriting tweets – Favorites tab is more prominent in the new design, which becomes more visible and easier to visit. With this new focus you may want to reconsider how you and your team use this form of engagement. Look at favourites as a social currency of your brand and review how generous you want to be with this activity.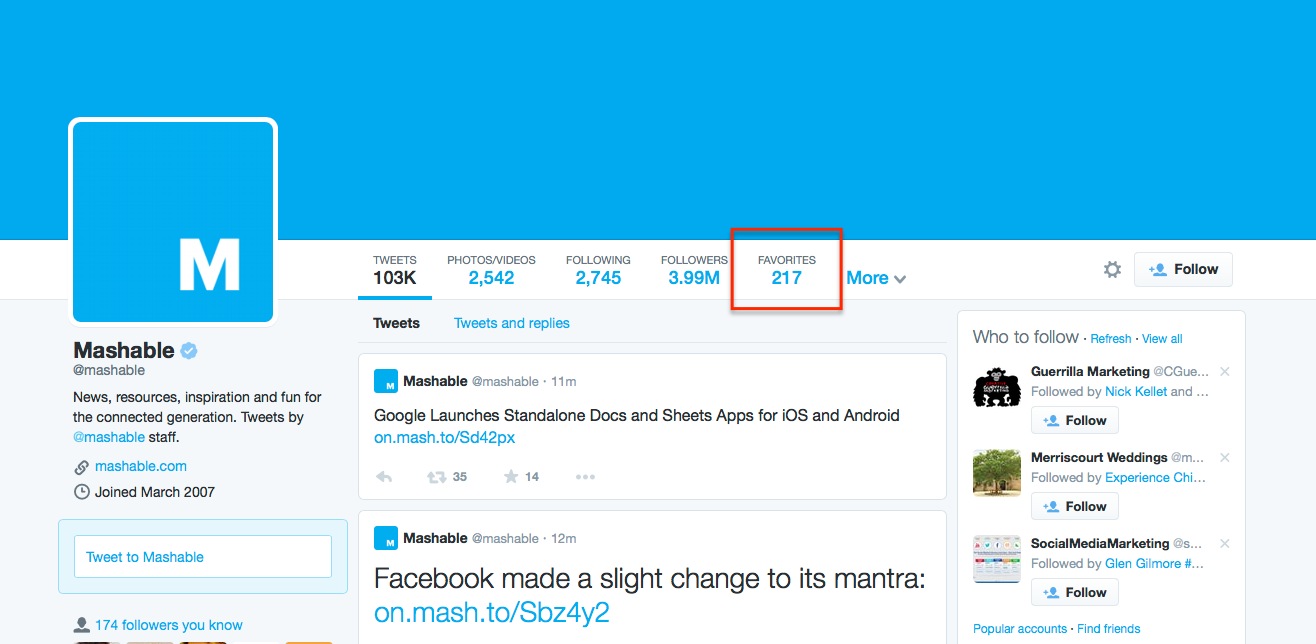 News stream – Twitter news stream will automatically update every 30 seconds now. Consistency and regular tweeting will be more important than ever.
While adjusting to these new changes, keep in mind:
Photos get a 35% bump in retweets – the Drum
Hashtags cause 16% more retweets – the Drum
Videos get a 28% boost in engagement – Twitter
Quotes get a 19% boost in retweets – Twitter
Emotions are important factor of social sharing, as messages which evoke positive feelings like e.g. happiness, makes us want to share. According to study by IPA dataBank, emotional content outperforms rational content nearly two to one. Keep this in mind while creating your messages.
Understand the chemistry of sharing – monitor what drew in your followers to share your content: are these images, statistics, infographics, quotes?
Use a variety of content to keep engagement up – remember that 'people share things that make them look clever and cool. They are building their own personal brands' – Buffer
Timing – never miss your chance again, use a tool likeFollowerwonk.com to find out when your audience is online and meet them while they are active on Twitter.
By Kasia Piekut