The writing's on the wall at New Place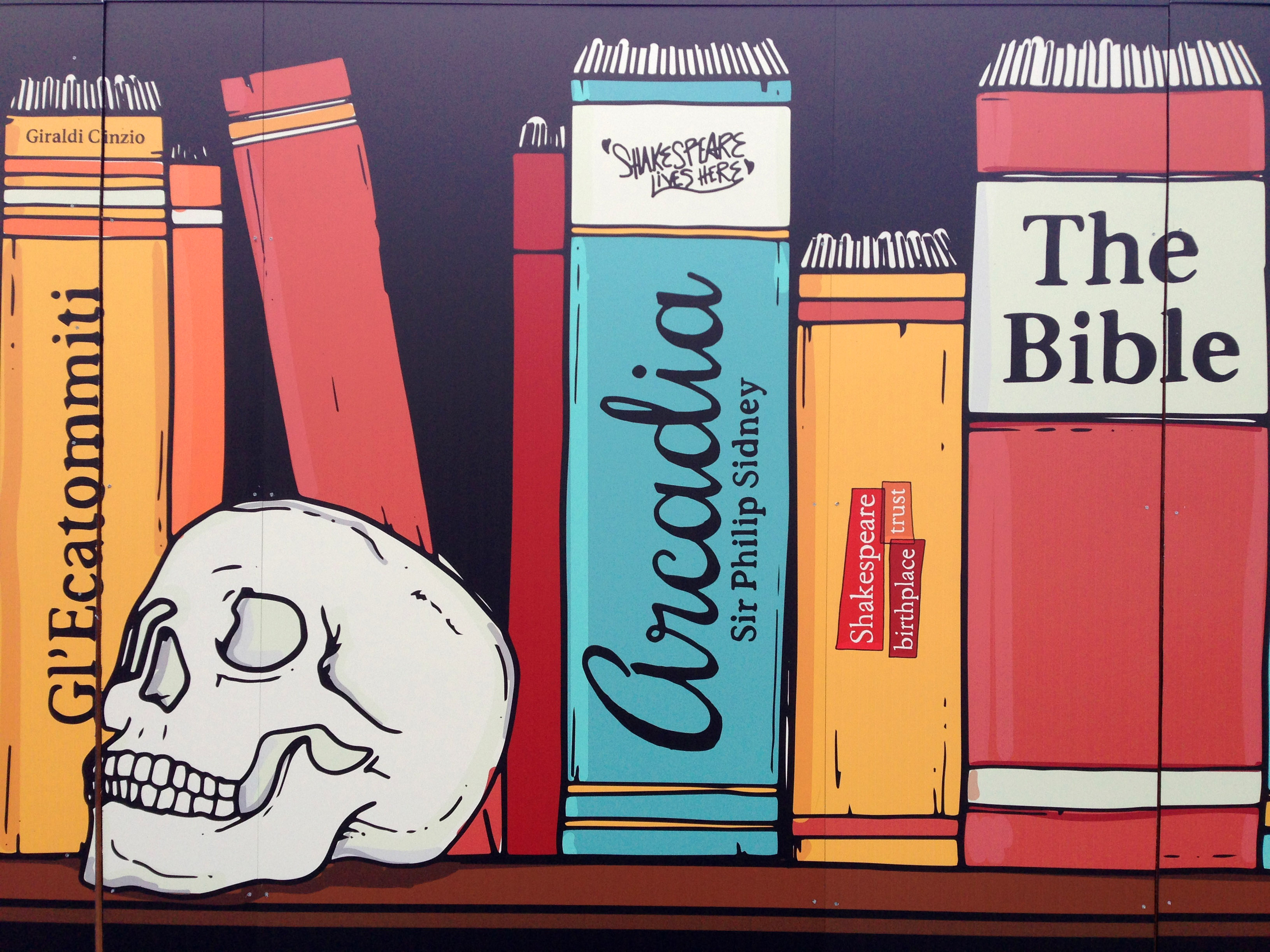 In a much-anticipated flurry of activity, the illustrated hoardings we designed for the Shakespeare Birthplace Trust are now standing proudly along both sides of New Place, the site of Shakespeare's final home.
Background
The site is being transformed into a unique heritage attraction, which will open next year. It's the 'most significant and enduring Shakespearian project anywhere in the world to commemorate the anniversary of his death'. Visitors are invited to walk in Shakespeare's footsteps through the entrance, which is right on the spot of the original gateway to the house. They'll experience a new angle on his history, in the place where he wrote some of his most favour work.
During development, the site needs to be obscured from street-level view until the finishing touches are complete. The Shakespeare Birthplace Trust are keen to sustain the fundraising effort for this their biggest campaign since they built the Shakespeare Centre in 1964.
Creative
The hoardings around two sides of the site present a two-fold opportunity: to keep too much from being revealed too soon, and to continue to raise awareness about the campaign for New Place.
mark-making* created a giant bookcase concept for the hoardings. Objects arranged along the shelf are inspired by various elements of Shakespeare's life and works – a glove, a skull, and a globe, amongst other things. The project focussed particularly on the period in Shakespeare's life when he returned from London, to settle into family and civic life as a successful businessman. We all had fun choosing a 'reading list' of books – including real published titles and a few imaginary ones – themed around his business success and later life.
A book propped open on the shelf explains the campaign in full to passers by, including how they can contribute. A panel on the corner invites them to take a selfie with a bust of Shakespeare to promote the fundraising effort. New Place will open to commemorate the 400th anniversary of Shakespeare's death in 2016.