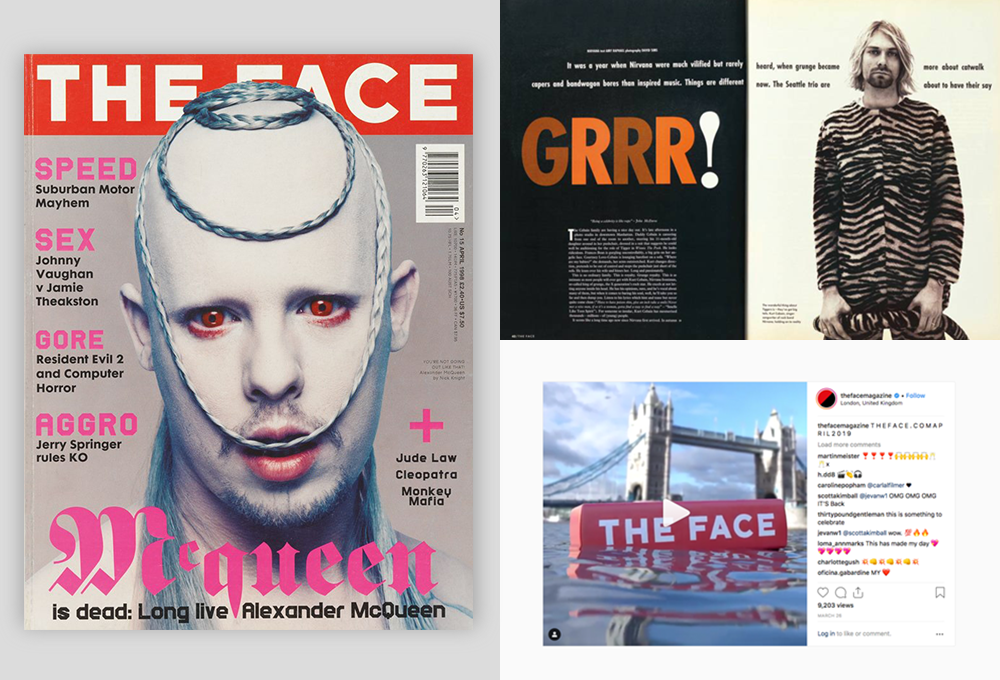 Could 2019 be the year of comebacks? We've arguably witnessed the greatest ever sporting comeback with Tiger Woods picking up his 15th major and now we're about to experience the rebirth of what many see as the most influential magazine to grace our shelves: The Face.
Referred to as an 80s style bible, The Face communicated to the masses like no other combining radical design with outstanding photography and in-depth reportage on what the youth craved – fashion, clubbing, music, film and politics.
In its prime, the majestic red and white masthead was under the art direction of Neville Brody. He's a designer I can only put in the mould of the Kardashians – everyone wants to know what he's up to. The Face was – and is even to this day – a staple in his portfolio, rejecting the traditional, opting to question everything. If a page element existed just as taste or style, it could be abandoned. Page numbers could be letters or shapes. Headlines could start on the page before. I recall trawling through the magazine's back catalogues at university in search of inspiration for my design projects. But what I find most impressive is how the constructivist approach applied to The Face went on to define a visual language of popular culture in 80s Britain.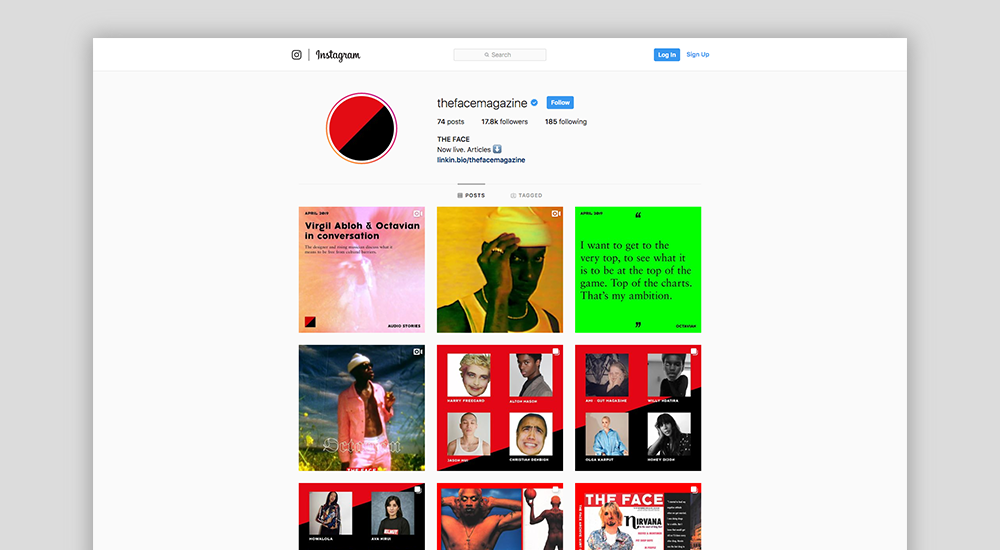 Its return will see it take to the ever important digital platforms like never before. On launching the website they brought together Virgil Abloh (designer) and Octavian (rapper) for a head-to-head on the current state of culture. Judging by the traction on social media, The Face has taken to today's digital era like a duck to water. Before the website went live, its Instagram account teased us with clips and images of the logo, its rich history of articles, and key members of the new team. Digital editor, Brooke McCord highlights the difficulty of starting afresh. The solution is to go with the spirit of the original – "ability to tie together counterculture and mainstream culture" – but update it. As for the print side, well it's hitting the press quarterly, aiming for a circulation of around 100,000.
A creative council who work remotely is populated with the likes of Grace Wales Bonner, Acyde Odunlami and Grace Ladoja. The in-house team reflects The Face's market space, with key figures having gained experience with titles such as Dazed and i-D. How the magazine will be executed is still to be revealed, but Editor Stuart Brumfitt is hoping that in these uncertain times, The Face can create a fun, smart, unifying place for style-, culture- and society-loving people to revel in.
No doubt its fanbase will check back in for nostalgia purposes, but what made The Face special is that it grew to express a specific moment. So the jury is out as to who and how it'll appeal in today's society. Given that the youth are now scrolling and chasing likes on the 'gram, the new Face will need to have the subversiveness and innovation of the original in order to succeed. That said, I'll be interested to see how The Face as a brand re-establishes itself and if its design can once again influence a new era of visual language.
Mark-makers on mags: a recommendation and an RIP
All the excitement about the return of The Face got us thinking about magazines we love, past and present:

Recommended: 1843
1843 is the Economist's culture magazine, and I love it. Its writers file chunky long reads from all over the world, including people-pieces on everyone from British royalty to Senegalese fashion designers to Greenlandic poets. Every issue includes reviews and recommendations for international design, music, film, literature, arts, fashion and travel destinations – I love that it looks beyond the English-speaking world.
My favourite regular feature is called "I wish I'd done that". In it, someone at the top of their game pays homage to an innovation or piece of work by someone else, which they consider to be pivotal in their field or their own career. And the best bit? It only comes once every two months, so I've actually got a half decent shot at getting through it from cover to cover.
–  Chloe

In the 90s, there was this magazine called Ray Gun that I loved. Looking back, it's so very of the 90s. At the time, it was like nothing I'd ever seen before. It was created by David Carson, who was really the designer-du-jour. I love the layering and textures – the pure exploration of typography and design just for the sake of it. I'm not 100% sure I would want to see it brought back to life again, but when I came across it as a design student it inspired me to re-think the possibilities of design and typography.
– Nic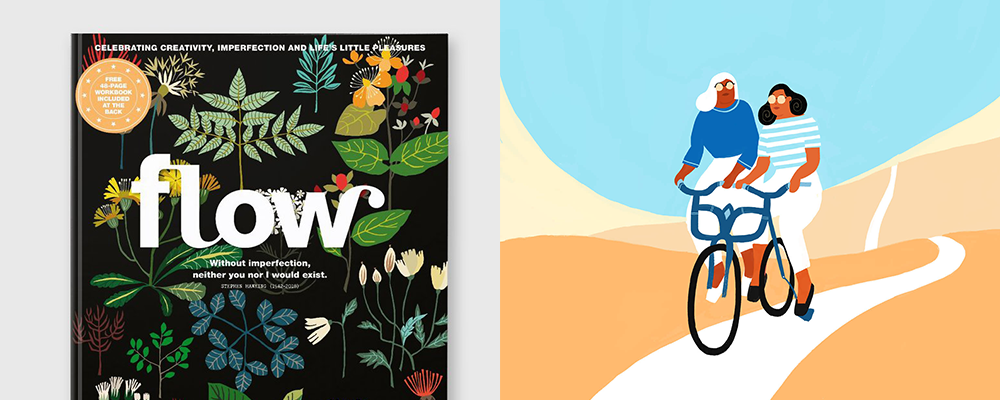 It's been a good few months since I've had my nose in one of these. It's high time that I pick it back up – and it's well worth a go if you haven't come across it before. The nature of this Dutch magazine is an array of all things lovely. Articles on mindfulness, interviews with creatives from across the world and recipes spanning every culture. For me personally, it's the experience of this magazine that I love so much. Each issue is printed using an assortment of paper weights, textures and colours, with at least one insert (wrapping paper, notebooks, stationery) for you to use how you will. Add that to the b-e-a-utiful illustrations that cover every page and you have a sensory explosion!
There really is something for everyone, and I find you can't help but take a minute from the hustle and bustle of the day-to-day, and celebrate the beauty in the smallest of things with this beautiful magazine.
– Fran