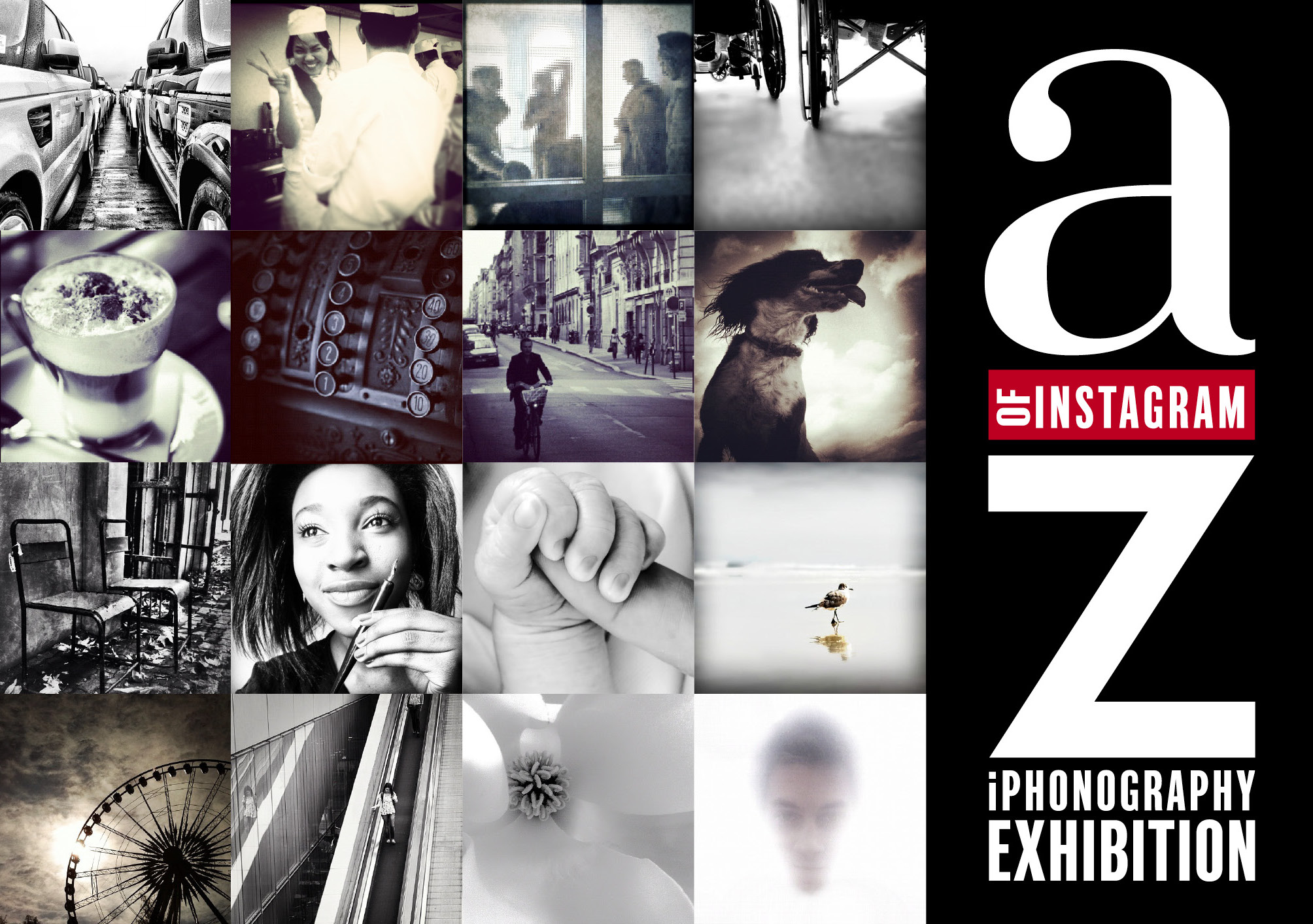 It is a surprise to no one that at mark-making* we are little bit obsessed with Instagram. We love that it allows anyone with a phone to express their creativity and quickly share it with thousands of other Instagram users. With so many passionate Igers at mark-making*, Instagram was clearly the perfect platform to help support our broader social media campaign.
It all began with two competitions: Red and Where do you work?. To enter, Instagram users had to tag their photos with either #red_mm or #work_mm, allowing us to easily see all of the entries and choose weekly winners to spotlight on our own @markmakingdesign Instagram profile.
The competitions culminated with two ways of presenting the fantastic contributions: a physical book A-Z of Instagram and an exhibition on the 6th of October in our Chipping Norton studio. A-Z of Instagram contained the 26 competition winners, and is available on Blurb books. The exhibition, while still focused around the competition winners, celebrated mobile photography more broadly, and was open to anyone who was interested.
Our exhibition was one of the first of its kind in the UK and it, along with the book, exemplified our belief that the world of digital isn't a completely separate one from the non-digital: the two have the ability to compliment each other when mediums are effectively integrated.
Here are some comments from the Instagram community: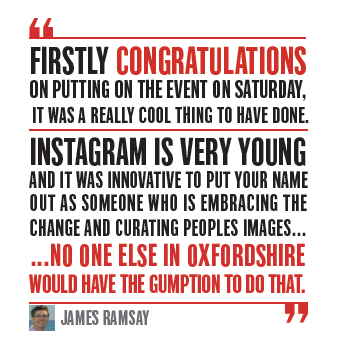 "What an amazing journey you've taken us on. This literally made my entire week. The book is looking great, I definitely know how much work goes into making something like this and the team really succeeded in making greatness look effortless. I can't wait to get a copy of the book. Thanks a lot for the constant communication, I really appreciate it. I also can't wait for the next competition."
Karabo Moletsane
"Had the great pleasure of meeting some fellow Instagrammers yesterday in beautiful Chipping Norton. The very talented people @markmakingdesign have compiled a wonderful book of pictures depicting the work places of IGers from all over the world, great work you lot, glad it was a great success…"
Nikki Kent
Come get involved; visit us on Instagram and tag your images #markmakingdesign.