Super Bowl 2019: the adverts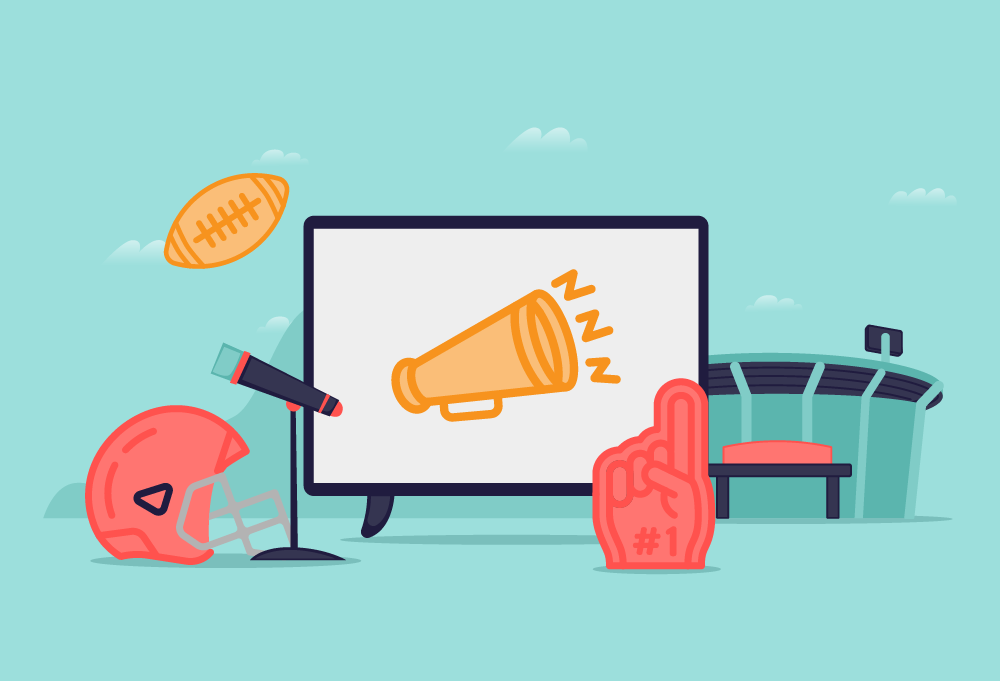 Royal weddings, World Cup semi-finals and the first airing of the John Lewis Christmas advert entice billions of us to congregate in front of our TVs. So imagine an event that year in, year out captures almost an entire nation's attention for four hours straight.
That's exactly what the NFL Super Bowl does.
Which makes it very appealing to advertisers looking for a captive audience. But reaching said audience comes at a price. A 30-second advert during the break can set you back in the region of £3.8m.
You'd think, therefore, that advertisers would want to use this as an opportunity (albeit, an expensive one) to create a standout commercial which gets right to the heart of their brand purpose.
Yet this year, more so than previously, saw many adverts take a more comedic approach: an approach which often made very little impression and lacked any real conviction in terms of brand purpose.
Furthermore, these often centred on the usual A-Lister endorsements for no other reason, it seems, than to feature a celebrity for the sake of it.
So we've sieved through the crass and corny to share a mix of five of the most popular and the most enjoyable commercials…
Alexa: Not Everything Makes The Cut

Humorous or too honest? Amazon didn't shy away from the dark power which is potentially contained within modern technology: using the idea to make us laugh at imagined mishaps, but also, perhaps, lulling us into a false sense of security…
Pepsi: Not Coke

Pepsi called in Steve Carell (along with Lil Jon, and Cardi B) to play on the fact that it's often compared to, or mistaken for, Coca-Cola. It might get a tad defensive, but it displays a fun side that is sure to bring a smile to your face.
Doritos: Backstreets Back Alright

Doritos put a cheeky twist on the original flavour we know and love through Chance the Rapper's remix of The Backstreet Boys' classic. I'm sure our Senior Designer Meg will insist nothing beats the original!
Budweiser: Wind Never Felt Better

Budweiser's advert featured their iconic Clydesdales (plus a Dalmatian and Bob Dylan soundtrack). But much more importantly, it highlighted Budweiser's use of renewable energy, specifically wind power, for a more sustainable future. Given Donald Trump's views on climate change, this was a bold move by one of America's most prestigious brands.
The Washington Post: Democracy Dies in Darkness

Perhaps the only commercial which really stayed true to the core values of what it's advertising. This provoking campaign flagged the importance of journalism and the dangers reporters can face on the job. Using Tom Hanks as the voiceover was a tasteful nod to when he played former Washington Post Executive Editor Ben Bradlee in the 2017 film "The Post".
So was that primetime slot worth the price tag?
The Super Bowl undoubtedly draws in the crowds and, as a result, companies pay a premium for a primetime slot. But it's more out of fear of not getting airtime during the biggest sporting event of the year that sees many brands pay more than just astronomical fees, as many miss the mark and fail to live up to their own values and purpose. The comedic approach and celebrity appearances might bring capture our attention for the duration of the advert (if they're lucky) but they don't make a lasting impression. Many brands are just not making the most of the opportunity to use a massive platform for something much bigger.
Skittles: Not a Super Bowl ad

Skittles were wise to this and didn't simply bow to the Super Bowl pressure, instead opting to use the hype as a launch pad.
Weeks prior to the event, they revealed an advert featuring Michael C. Hall explaining that he was going to be in a commercial that wouldn't air during Super Bowl. The advert would be a live show staged on Broadway; people would have to buy tickets, and it wasn't going to be live-streamed or broadcast.
Perhaps rather oddly, given the vastly different advertising platforms, I'd class Skittles' commercial as a more impactful campaign than any of those that actually aired during the Super Bowl. It got people talking and interacting with the brand; engagement in this way is exactly what brands want and need.
And, what's more, the event sold out.
Nike: Effective advertising
Another example of an impactful use of advertising outside that Super Bowl primetime slot is Nike's 30th 'Just Do It' campaign, which was actually created at the start of the NFL season.
Nike chose Colin Kaepernick, who chose to kneel during the American national anthem to raise awareness of racial inequality and social injustice issues, to be the face of its 30th 'Just Do It' campaign.
Subsequently, artists declined to perform in the famous NFL halftime performance in order to stand alongside Nike and Kaepernick's message.
And Nike's emotive but controversial creativity paid off with a 31% increase in sales.
Creativity reigns
I'd argue that by returning to powerful creative methods and remaining true to themselves, brands can successfully use the Super Bowl as a platform to reach a huge captive audience and, consequently, make a positive and meaningful difference as to how their brand is perceived.
Here's hoping we've peaked on the celebrity endorsement Super Bowl campaigns and, now, creativity can reign supreme.