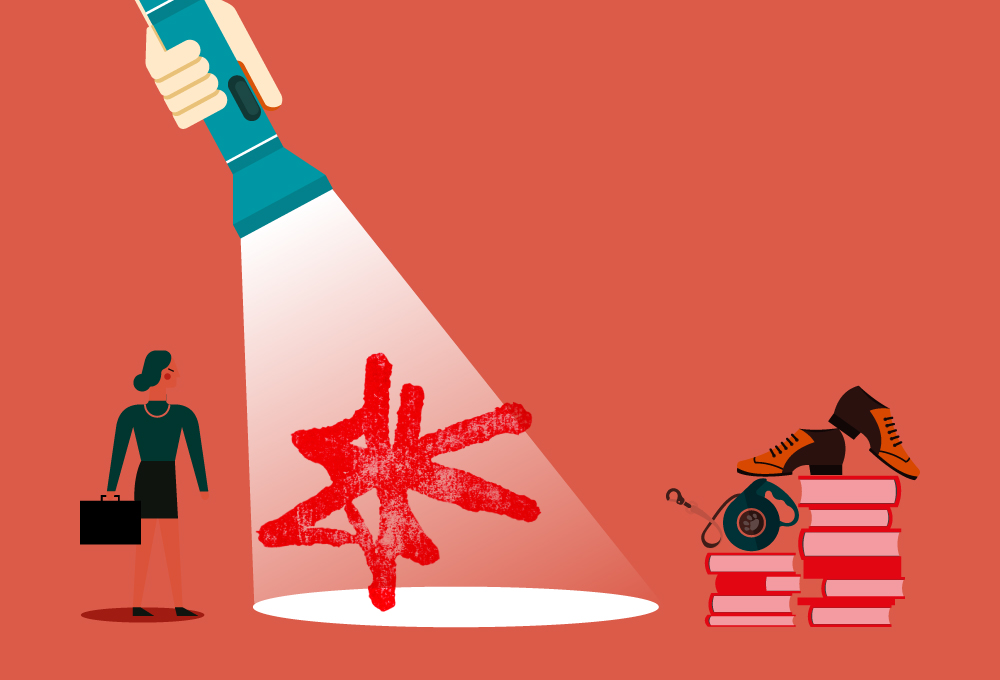 Copy Intern Marianne wrote last month how September feels like a mini new year. A chance to start afresh and set some intentions as we set out on the Q3 home straight, towards winter and (I'm gonna say it) the Christmas break.
With that (the fresh start, not Christmas) in mind, I've put a few mark-makers on the spot and quizzed them on their client, creative or personal goals for the rest of 2018 and beyond.
Fran – industry research
My goal for 2018 and beyond is to get further under the skin of the industry I'm working with most often – namely specialist finance. It's one of those jobs where I always have the best intentions, that often gets pushed to the bottom of my to do list of a busy day, but I'm turning over a new leaf this time. I'll be getting my head down and keeping up to date on the industry by reading publications like Mortgage Strategy and Financial Reporter.
I'd also love the chance to pick a few BDMs' brains about how they work with brokers. The dream (and here's something I'd never expected to say) would be to spend the day with a mortgage broker and really get to grips with how they solve problems and make decisions for their clients.
Hannah's goals for Monty
My fox red labrador puppy Monty has got a few key things to work on, like:
only peeing in the right places
coming back when he's called
not mauling other dogs in the park.
You can keep track of our progress on Instagram: @thefullmontydog

Emily – serious about strategy
Lately, I feel like this industry is on a bit of a journey not away from data, but beyond it, towards the behaviours that underpin the results and ultimately connect us all as humans. I've been getting more and more interested reading about psychology and behaviour, especially as a lover of retail brand experiences and cultural attractions, so one of my goals this year is to dig deep for insights on this front.
We do a lot of work in financial services, lots of broker facing and, increasingly, retail finance. As we pick up more marketing work for consumer finance, this feels like a really good time to learn more about the psychology of the decision-making process and the behaviours around, for example, getting a mortgage. I'm a homeowner myself, and though I've only been through the mortgage rigmarole once it was definitely a time of mixed emotions. At a time like that, a brand that feels empathetic rather than paternal or authoritarian is surely going to get a warmer, more trusting response. With the right insights we can develop creative that achieves just that.
I'm also looking to branch out laterally a bit, and discover other ways of thinking I can apply across the work we do. This is partly inspired by the Information Diet element of APG's series on cognitive fitness from Guest Editor Iain Leslie. The Q&A format teases out great recommendations from top planners and strategists, and it's inspired me to gather my own collection of regular sources of inspiration and new ways of thinking. Here's a flavour of my reading list so far:
Laura – fitness and fun
Now I'm settling into my post-London-commuter life, I'm starting a fitness kick. Couch to 5k is one very specific goal I've set myself. A less concrete one is to get into the habit of heading out and about to do fun, active things now I have the time. To that end, my partner and I have taken up ballroom dancing, which has been really fun!
And finally, me
I'm setting myself a goal to read more worthy and improving books. And books specifically. I read industry articles online every day, but reading a print book (or an ebook on my kindle with Wi-Fi firmly switched off) comes with a whole different mentality. I definitely retain more and think harder when I set aside time to absorb knowledge in print/digital ink than when I scroll and screengaze on a lunchbreak.
Pesky algorithms of the internet tend to send us in converging spirals of subject matter, so getting an in-real-life book recommendation from someone in a parallel field is a great way to broaden ideas and make new connections. I'm kicking off with Don't Make Me Think (Revisited), an update on an oldie but a goodie which has been recommended to me on various reading lists for people who write for websites.
Next on my list is Read Me: 10 Lessons For Writing Great Copy, a book full of practical techniques and exercise that I have heard many good things about. And the big difference here will be my resolution to actually do the exercises. As a person who writes all day for a living, I've been guilty of gliding over the exercise elements of copywriting books. Not this time.
I'm looking forward to getting stuck into pages of familiar and not-so-familiar subject matter, and seeing what lessons I can learn (what lessons I might need to unlearn), and how I can transfer and apply my new-found knowledge in different aspects of my work.
Watch this space, and send me your recommendations of books about writing, creativity, leadership, ways of working, AI, psychology… anything really!
–
We'd love to hear about your goals for Q3 and beyond, and what you make of ours. Tell us in the comments or give us a shout on our Twitter account: @markmaking1995
Written by Chloe Marshall