There's so much going on in Stratford-upon-Avon around the time of Shakespeare's birthday, and it's a brilliant opportunity for local organisations. But how do you secure a decent slice of the exposure cake for your Shakespeare-related brand when the media is saturated with the Bard?
That's exactly the challenge that the Shakespeare Birthplace Trust put to us earlier this spring, We set about devising a social media campaign that would get the Trust's name out there during a peak period of this important year – the 400th anniversary of Shakespeare's death.
The Insights
Our research into similar campaigns and social media user habits in general revealed three interesting though perhaps unsurprising insights.
1) Two camps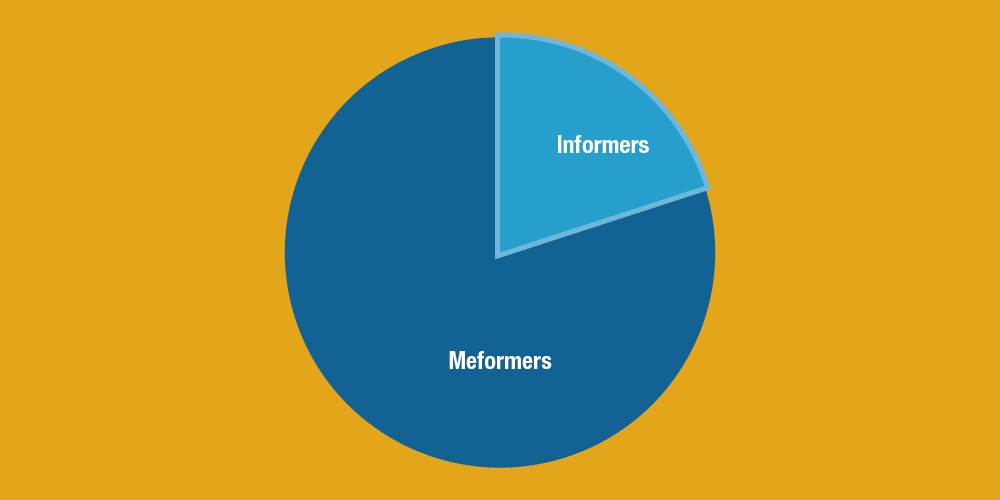 Social media users fall into one of two camps: informers, and "me-formers". Researchers have found that up to 80% of social media posts are announcements about people's own immediate experiences.
2) It's all about me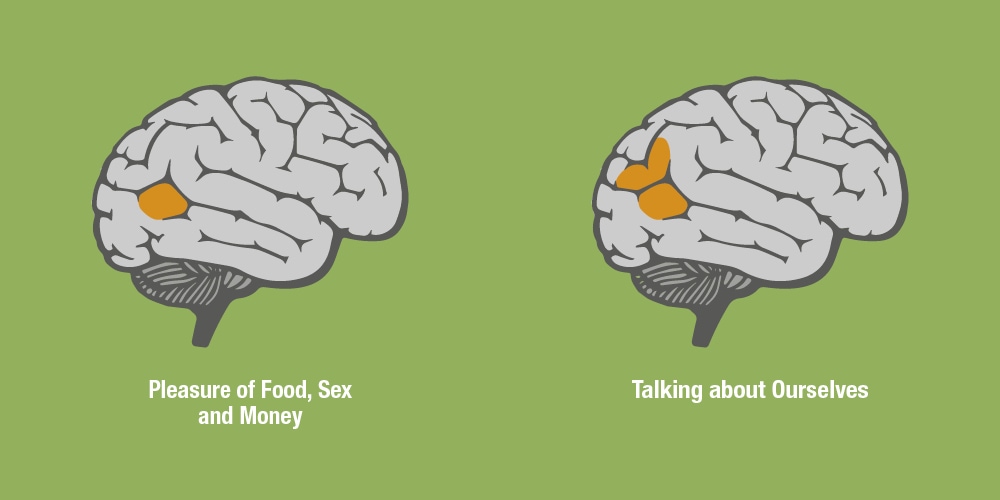 On top of this, it turns out that talking about yourself is just intrinsically rewarding, triggering the same pleasure centres as food and money! So, for a campaign with maximum engagement potential, give people a chance to put themselves out there.
3) A simple formula
We noticed that the most successful, most talked-about social media campaigns we found in our research had a few things in common:
They were completely clear about what they were asking people to do from the outset
They involved both offline and online elements
They rewarded participants – importantly, it didn't seem to matter what with: anything from a retweet or an Instagram feature to discounted or free merchandise.
The idea
In light of these findings, we built a campaign that centred on the user. Our idea made a point of Shakespeare's relevance today by getting him involved in one of the most 21-century activities around: the taking of a selfie!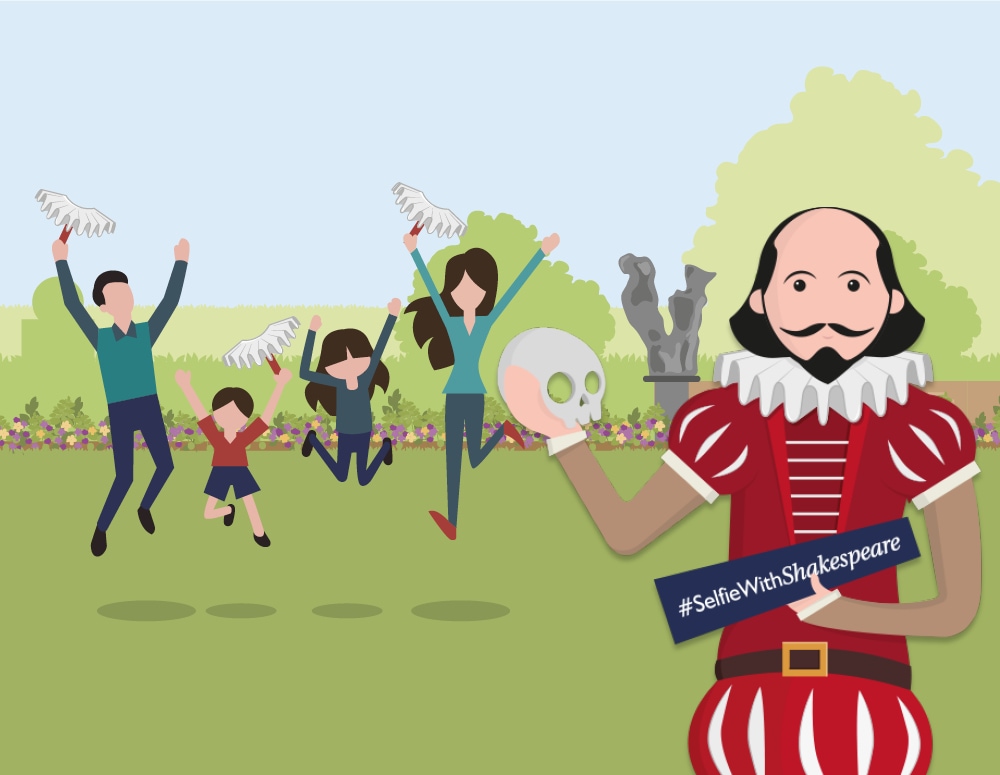 In the run up to Shakespeare's birthday, we asked people to take a #SelfieWithShakespeare and share it. Every selfie with the hashtag is immediately part of the most inclusive and accessible celebration of Shakespeare's 400th anniversary on the planet.
In action
To get the ball rolling, we produced a suite of on- and offline collateral for the team at the Trust to circulate and share. This included life-size (ish) illustrated Shakespeare cut-outs, flags, flyers and posters, and – most importantly – a quantity of ruff props (a new breed of selfie stick, if you will) to give out to visitors and staff.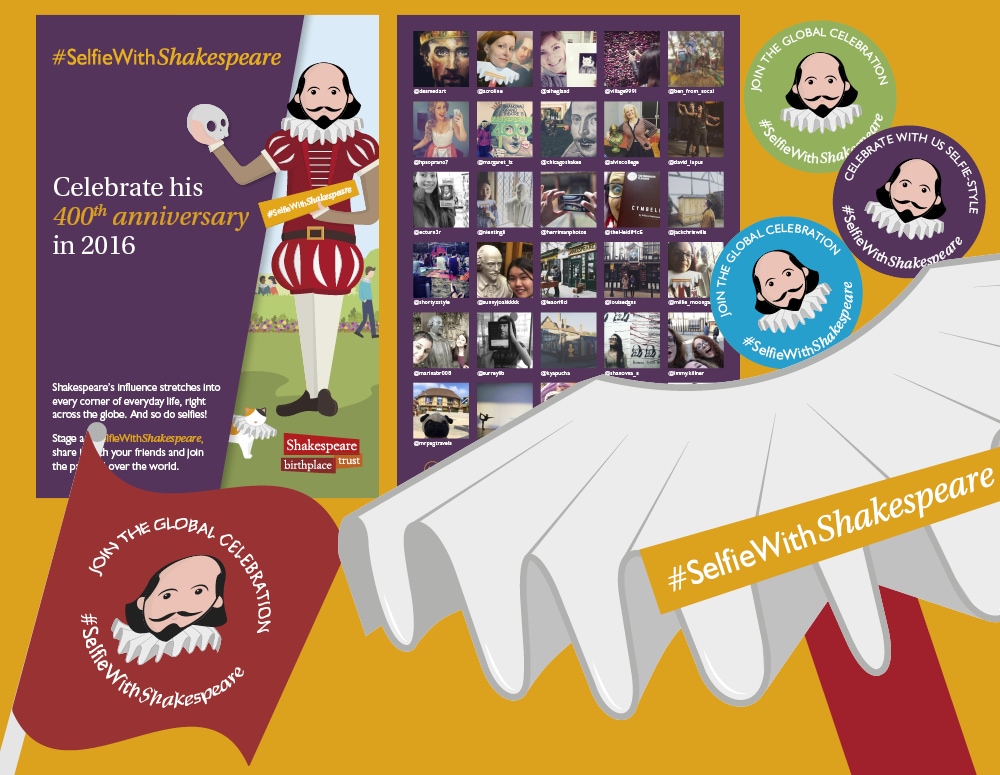 We knew that staff, volunteers and friends of the Trust would play a crucial part in getting the campaign off the ground, and they didn't disappoint. The ruffs were quickly distributed through the houses – a few staff even took them off around the world – and visitors were really quick to cotton on.
Snapchat filter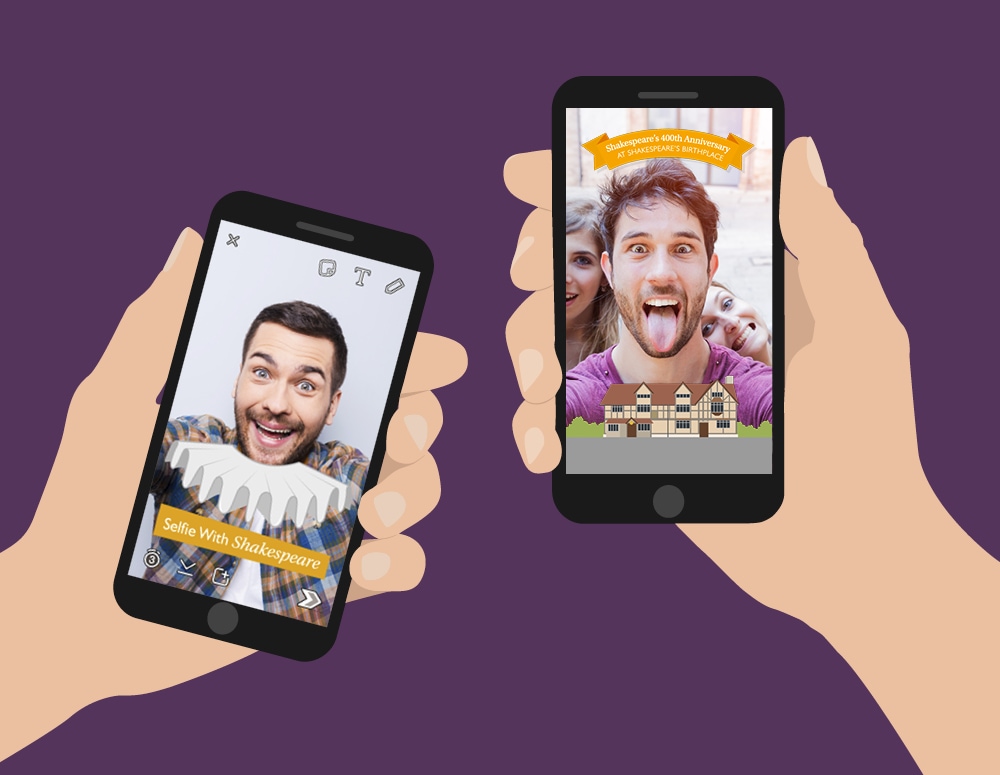 One of the most selfie-tastic social media networks is Snapchat. We sought to take advantage of this with a targeted geo-filter at the Birthplace and around Stratford-upon-Avon. The filter allows the user to add a ruff to their photo, so even if people couldn't get their hands on a physical prop, they could still add a touch of Shakespeare to their selfie over the birthday weekend!
We did write to Snapchat to see if we could get a global filter (one that is available no matter where you are) put in place over the big weekend. After a bit of lobbying and a long string of emails, we were thrilled to learn it had worked! On Saturday 23rd April, a UK-wide Snapchat filter was available in celebration of the 400th anniversary. In most recent developments, we're informed that Snapchat are hoping to introduce a permanent community filter for Stratford-upon-Avon, featuring the birthplace. It just goes to show that it's always worth asking the question!
Results
The hashtag has been busy with selfies from all over the world, and plenty of literary, theatrical and historical accounts are getting in on the action. We'll be gathering the results in a week or two now that the main birthday celebrations are at an end, but for now the selfies are still coming in – the ruffs are a very popular new feature at Shakespeare's birthplace and family homes!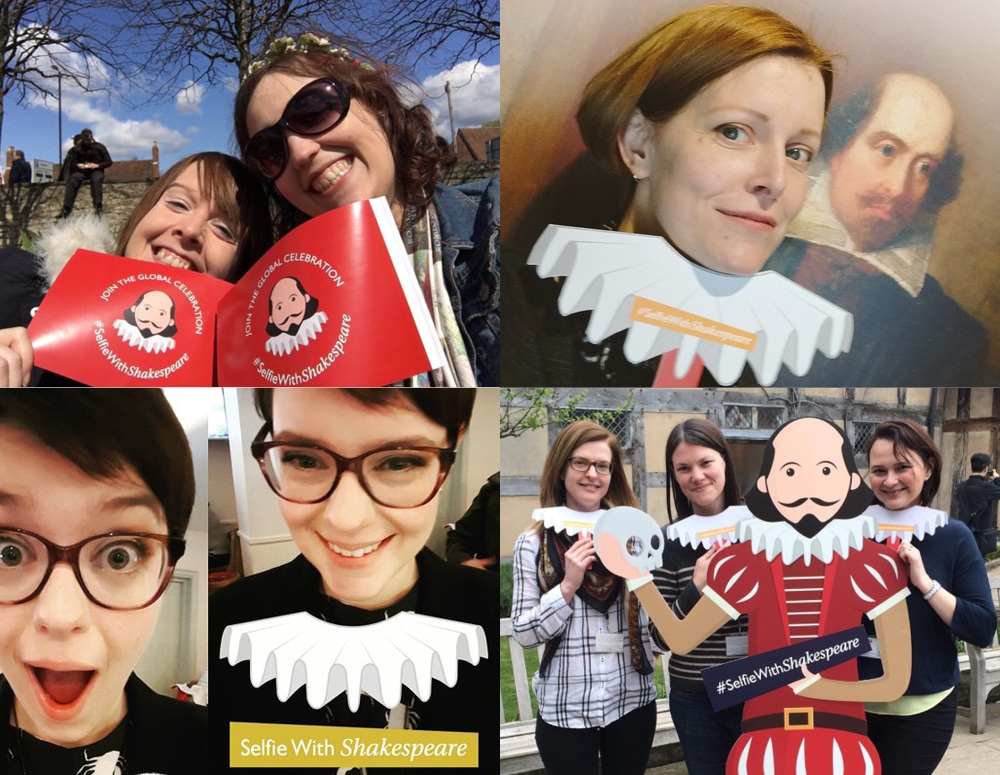 Romeo & Juliet – Suichang style ! #selfiewithshakespeare pic.twitter.com/pRmTtKhC0m

— philippa rawlinson (@philipparawlins) April 18, 2016