Ploughing match: just another weekend in the Cotswolds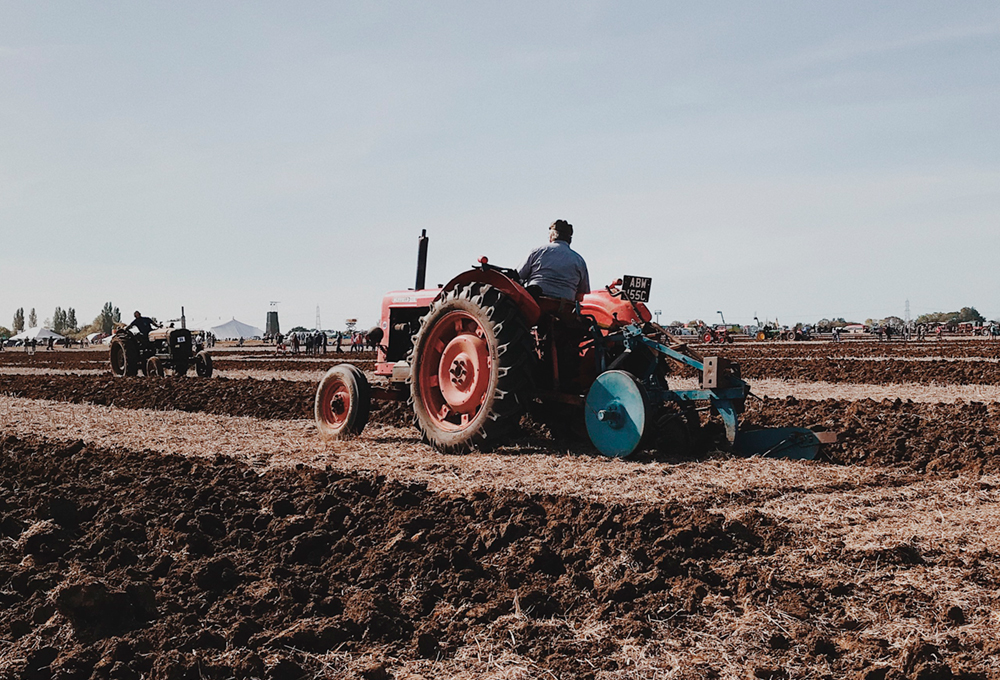 Tuning into the Countryfile seven-day weather forecast, rocking vast amounts of tweed and holding out for the delivery of Farmers Weekly (there really is such a magazine, honest), my childhood had all the traits of growing up in the farming society.
These days I kid myself that just by wearing my Barbour and walking my working cocker spaniel I still fit the country lifestyle (one we're fortunate to experience at mm*). But the monochrome colourways, turned-up trousers and pristine trainers that form part of my daily outfit probably don't help my case.
Having said that, I do wholeheartedly embrace my rural heritage at times, and the last weekend in September was one of those occasions…
This summer's scorching weather enabled farmers to get ahead of the game for next year's harvest and, as a result, quality father-son time prevailed. Given Aston Villa's recent poor form, there was only one alternative: a farming-related event.
And so, my first ploughing match beckoned.
Sceptical of just how enthralling watching tractors travelling back and forth could possibly be, we entered the fields of Fairford, Faringdon, Filkins and Burford Ploughing Society. The society was formed in 1947 when the four local Farming Clubs merged their respective ploughing matches into an annual event held at various venues roughly within a 10-mile radius of Lechlade.
The Farming Clubs were set up during the Second World War by the Ministry of Agriculture to avoid food shortages and encourage efficient methods of producing crops. But ploughing matches have been taking place for a lot longer than that – they've formed a part of rural society since before anyone can remember.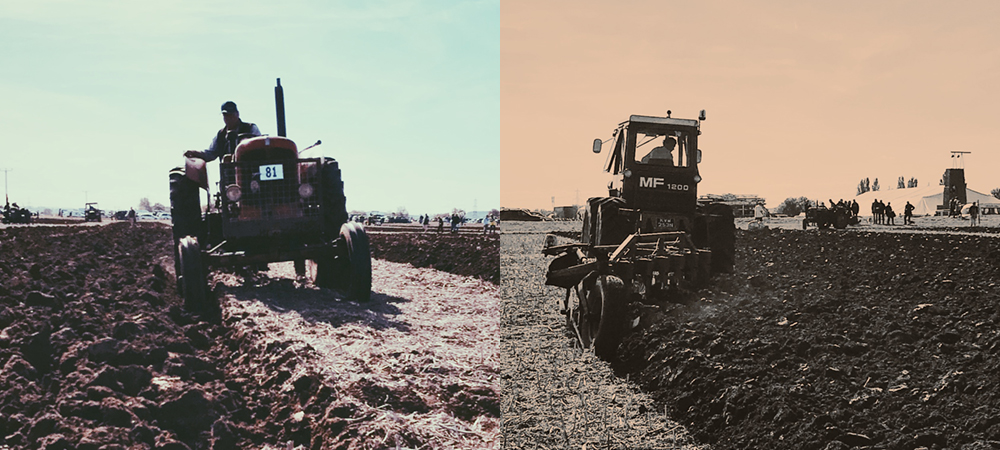 Judges look for furrows that are straight, uniform and level. These days, with certain types of furrow, the plough is set within tolerances of a quarter of an inch.
I was struck by the attendance, I mean thousands of people gathered just to watch the cultivation of earth. Then there was the huge variety of ploughing methods: from horses and steam engines through to the high-tech machines used in modern farming.
But it was the old-school tractors that held my attention. The level of craftsmanship was second to none, with the drivers constantly checking over their shoulder to ensure the depth was correct, and jumping off the tractor every 300 metres or so to measure the distance between the current and last furrow. Whilst witnessing this I couldn't help but chuckle, drawing parallels with my own pursuit of perfection as a designer, and wonder what others must think when they spot us designers deliberating over typefaces and colour palettes.
One thing can be certain, and that's regardless of your interest, beauty really is in the eye of the beholder.