Perfection or fit-for-purpose? Spot the difference. (v6)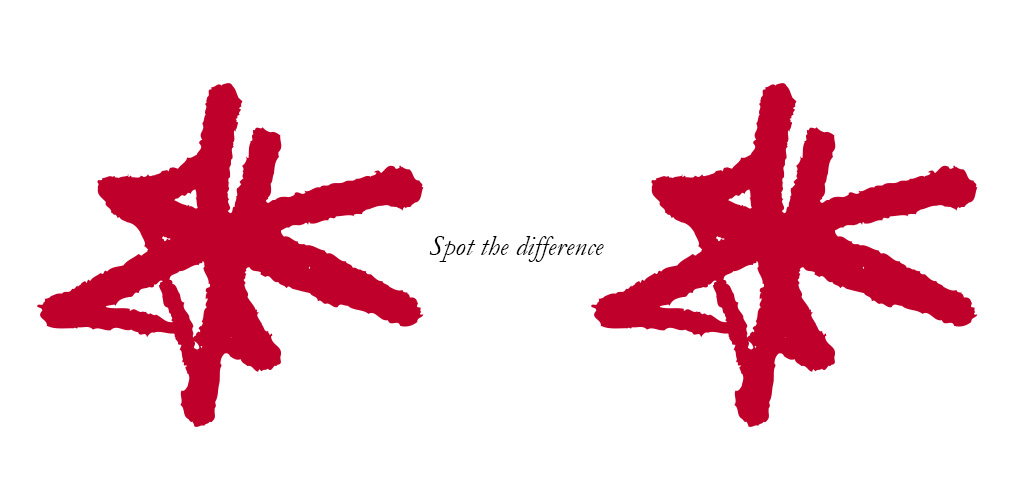 Introduction
I don't share my thoughts by way of blog posts perhaps as often as I ought to – though I'm sure even that's a matter of opinion. I'm aware of the merits of doing so (something to do with 'personal brand' isn't it?), but aside from simply finding the time, there is something else that holds me back. I want them to be really good. No, better than that, perfect. So I should probably be clear now that this one won't be.
Set the scene
The subject matter has been inspired by a project top of the mark-making* internal projects right now. Our new website. To cut a long story short our 'new' site has been in development for approaching a year now. No client would ever be comfortable with that sort of timeframe, but when it's your own project somehow it becomes acceptable. You're only accountable to yourselves.
In fairness, the delay has been largely in part due to clients, or more specifically client work. The reality of cash flow demands that client work comes first. However, the other reason for the delay is the one that I am concerned with here. That reason is because we want the site to be 'perfect'. Fair enough. Or not?
Develop some context
We recently interviewed a potential new mark-maker to join the design team. One of our standard questions is the classic, 'what are your strengths and weaknesses?' There is an answer to this question that is difficult to fault, except perhaps for its lack of originality or ubiquitous nature.
'I'm a bit of a perfectionist', came the response. It elicits nods of approval from interviewers with creative roles, whilst simultaneously being considered an acceptable weakness.
The interviewee continued, 'I'm aware that it's not always ideal in a commercial context, but I'm working on that'. Cue nods of approval from those with a focus on the bottom line.
Make the point
Back to our new website. When a prospective client, in this case someone we'd worked with elsewhere, says something like, 'I know how good you are but your website doesn't reflect that', that's when you know delaying a launch any longer presents a threat to business.
This is where the pursuit of perfection can fly in the face of all logic. The purpose of our website is to demonstrate competence and credibility. If we know that our new site, whilst not perfect, is a marked improvement over what we have currently, what on earth are we waiting for? For me, this beautifully illustrates what makes a designer tick.
Perhaps we should consider the definition of perfection versus fit-for-purpose.
Perfect: As good as it is possible to be. Free from any flaw or defect. Faultless.
I guess fit-for-purpose is its own definition. It does the job. It's good enough. If 'perfect' is 'as good as it can possibly be', then part of what distinguishes that from fit-for-purpose is subjectivity. In other words, a matter of opinion.
Certainly in recent years I have on occasion been somewhat demoralised at witnessing a client's apparent inability to recognise a truly excellent piece of design or creative work, as they choose instead to embrace something that I would never let leave our studio. But perhaps I'm the one missing the point here. What may represent poor quality work in my eyes, a million miles from perfection, may in fact be fit-for-purpose in someone else's view. And if it is, that is it does the job, then who's the fool?
Wrap it up
So in conclusion, this is all about one of my favourite words, balance. Aspire for perfection, but don't let that stop you from doing great stuff. Keep a grasp on the reality of a commercial world. Be aware that it's a spectrum. As a creative business there's no doubt we need to be nearer the perfection end, not least for our own sanity. Equally, I'm all too aware that we'll not have a business if we become obsessed with 'perfect'.
I did say this post wouldn't be perfect (does that make it okay?), but if it's got you thinking and you enjoyed it, then job done. A comment, or some thoughts in return? Now that would be perfect.
Oh and about our new website. In the time it took me to write this, it went live. And it's perfect fit-for-purpose.