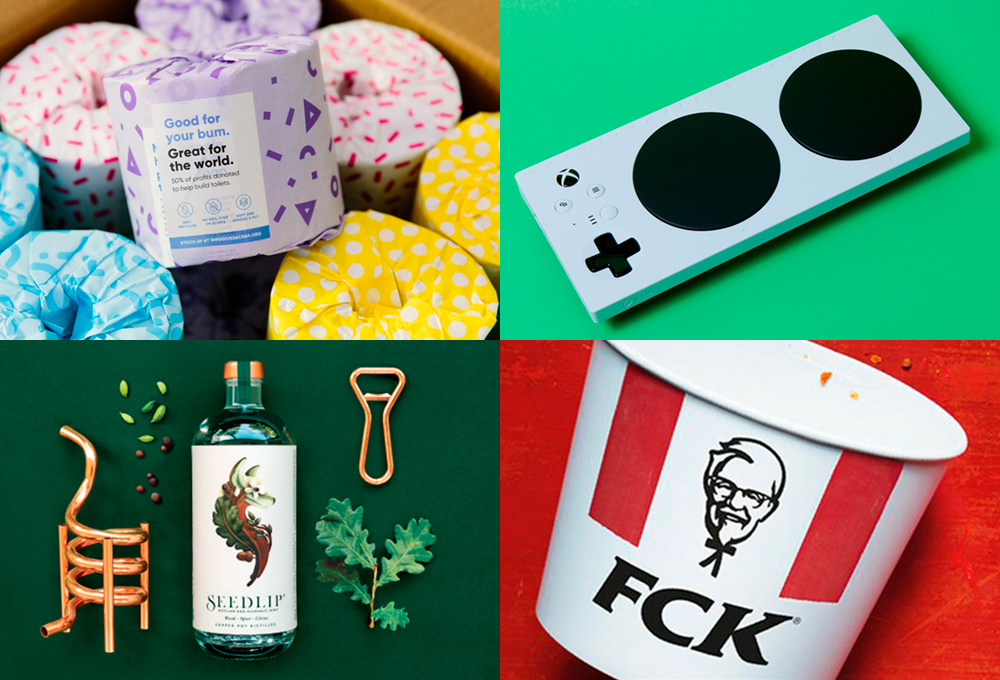 Marketing Week recently announced the nominations for the Marketing Week Masters Brand of the Year category.
"The Marketing Week Masters celebrate and reward true mastery in marketing. It's more than marketing excellence. It goes beyond best practice. The Masters award the work that combines creativity and innovation with effectiveness – setting new standards for the industry."
Their nominations include:
Four finance giants (Nationwide, PayPal, Monzo, Money Supermarket)
Three food brands (Cadbury, Greggs, Morrisons)
Two retailers (IKEA and Nike)
And one TV behemoth (Netflix)
All ten have seen growth in the last year attributed at least in part to brand activity. The goings-on range from product launches and innovative feature development to socially conscious campaigns and internal efforts to become a better kind of business.
Most notable in the new product launch camp are Netflix and Greggs. Together providing the ingredients for an ideal hungover morning in, both have made waves with their output recently. The vegan sausage roll launched with some serious fanfare back in January, while Netflix's Roma was nominated for (count 'em) 10 Oscars, and the new horror film Bird Box triggered a swathe of extra-curricular YouTube adventures.
(I'm also pretty intrigued about the prospect of a print magazine from Netflix for key industry players. It wouldn't be the first time a digital-flavoured platform got some print-flavoured love.)
One of the campaigns that got me excited was IKEA's commitment to phase out all single-use plastic products (but not packaging – one thing at a time) by 2020. Granted, it doesn't have the drama of Nike's Dream Crazy film featuring Colin Kaepernick, but it is an important message from a homeware brand that's a bit of a fixture in most of our lives (and living rooms).
I'll let you raid the full list at your leisure – there's plenty of time to see how the brands live up to their nominations before the shortlist is announced in October.
In the meantime, here – in true mark-making* style – are a few of our own brands of the year: names we feel deserve an honourable mention.

I have never been so excited about toilet roll. I can't remember how I came across WGAC (possibly an Instagram ad?) but I'm so glad I did. The product is great: they deliver loo paper in prodigious quantities so you needn't worry about running out for l-i-t-e-r-a-l-l-y months. The packaging is plastic-free: each roll comes wrapped in paper with bright designs on. The green credentials are top notch – their products are either 100% recycled or made of bamboo (living up to their rallying cry: "Stop wiping with trees!").
So clearly I've conquered one of life's great challenges and found a loo roll manufacturer I like, but why are they my brand of the year? Well, whoever writes the brand's copy has pulled off a brilliant feat – toilet humour without the gross bits. And the sustainable materials are just the tip of the corporate social responsibility iceberg. Who Gives A Crap is the definition of a purpose-driven brand. As a social enterprise, they give 50% of their profits to charity toilet-building projects around the world (hence the name) – and they've donated £1m to date.

Josh: Seedlip
Recently I was telling a friend that I'd more or less given up on alcohol.
'Oh, you should try Seedlip,' she said. 'They do non-alcoholic gin and stuff, and it actually tastes like real gin. It was the only way I was able to put up with being pregnant.'
A ringing endorsement. My next trip to the off license changed my life.
From a purely 'brand' perspective, they're doing a great job.
The traddy, apothecary style bottling makes it look like a real, grown-up spirit. The artwork is lovely. It feels a bit like someone modded up a much older brand's look to give it a more contemporary feel. A nice twist on Hendrick's-style anachronism.
'What to drink when you're not drinking' is a nice little line.
But most importantly, these guys have filled a spot in the market that's been begging to be filled for a long time. A booze substitute that can match or beat the real thing.
They get my vote because I can now go out as one of nature's designated drivers and order something other than 'just water'. Keep up the good work, chaps.

Nic: Heist
A disruptor of the underwear industry that started with premium tights. And Heist has really stepped up their game this year. Not only have they added to their product range – which now includes shapewear – but they are challenging the way bodies are portrayed and questioning gender stereotypes. One campaign used fruit inside the brand's tights, with one example using a banana with the tagline: 'For whatever gender'.
"We keep pretty open-minded about who will buy them and inclusivity is a significant driving force for us."
– Toby Darbyshire, founder and CEO.
Ultimately, Heist sees itself as revolutionising how people think about underwear and asks: why is it that women today self-determine in many areas of their lives, but when it comes to underwear they're still left with only two categories: 'sexy' or 'comfortable'?
I couldn't agree more.

Marianne: Bodyform/Libresse
For me, a brand totally smashing it is Bodyform/Libresse. Their campaigns are breaking taboos and getting people talking about topics that are too often avoided.
Their 2016 campaign aimed to challenge the "last taboo" for women in sport, with a similar feel to Nike's Dream Crazier and Sport England's This Girl Can. But even more hardcore: showing a powerful ad of women competing in all kinds of sport, and not shying away from getting a bit bloody.
Last year's #BloodNormal campaign, called out the ridiculousness of using blue liquid to represent blood.
And this year, Bodyform/Libresse focused on trying to tackle body shaming with their Viva La Vulva campaign.
Their execution of this across a variety of channels is great. But I thought this was particularly brilliant…
"Nearly half of male toilets in the UK have at least one penis doodle, but Bodyform is turning this on its head with its own London bathroom takeover."
They're addressing topics which are wrongly stigmatised and, in their own way, starting conversations which help to empower women.

Fran: KFC
In a turn of events I never would've expected, when I pondered on brands that have really stood out for me in the last 12 months, KFC immediately jumped to the forefront of my mind. I'd never really given much consideration to the brand until the dreaded chicken drought of 2018 that saw the UK public enter a complete state of crisis.
KFC's response?
A tactical campaign that hung off of a simple play on its logo to apologise to its customers. It was simple and understated, apologetic but not "beggy", and ultimately had a twist of humour and self-deprecation that you couldn't help but chuckle at. KFC had 'FKD up', and they were owning it. I can't say I was one of the UK public that was sobbing in the street and baying for blood, but this campaign completely won me over.
Since then, in my mind, the brand has continued to excel in its campaigns and advertisements, from "What the Cluck", promoting its discount days, to the "Guys, we're flattered" adverts, taking aim at the high-street chicken shop imitators. Their latest campaign "I love you bacon burger" continues to live up to their trademark tongue-in-cheek approach too – with a varied response online.
Fan of the vegan-jibing campaign or not, it can't be disputed that they've nailed a TOV that's completely unique in its field and guarantees a fleeting moment of entertainment and a feel-good vibe – which doesn't go amiss these days.

Shannon: Microsoft
Words I never thought would leave my mouth: Microsoft is my brand of the year. I'm so used to skewing my opinion of Microsoft, purely because all of the pain Internet Explorer has bestowed upon me. But, in reality, they actually do some really amazing work, especially when it comes to accessibility and inclusivity.
They created the Xbox Adaptive Controller, designed primarily to meet the needs of gamers with limited mobility. The controller is a unified hub for devices that helps make gaming more accessible.
And, they published their inclusive design principles to introduce people to the world of inclusive design and teach the basics, shifting design thinking toward universal solutions.
Edited by Chloe Marshall