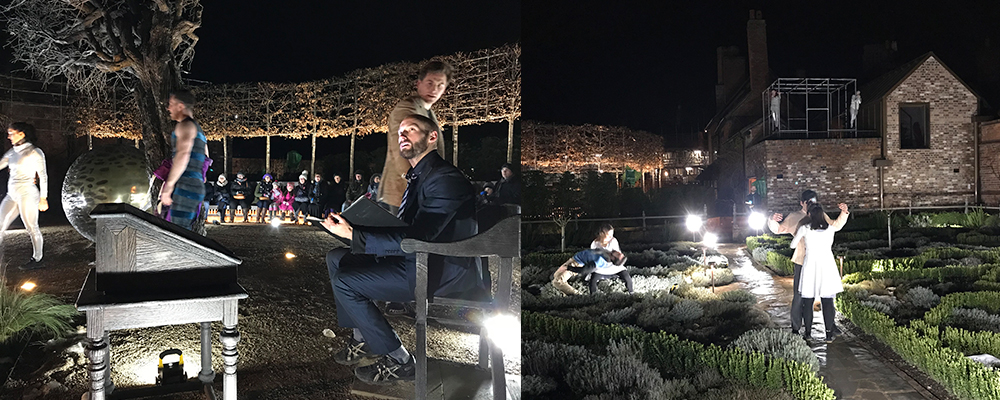 Christmas is an exciting time of the year, especially for our clients at the Shakespeare Birthplace Trust. Each year they create a programme of events designed to appeal to a varied audience that celebrates the festive period through the ages. There is always a highlight event, which takes place just before Christmas, and this year was particularly special. For the first time, the Trust collaborated with one of the UK's foremost dance companies, Motionhouse, to deliver a run of outdoor performances at Shakespeare's New Place.
We were tasked with creating a campaign that would both effectively promote the central performance event and clearly communicate the wider Christmas programme across the houses. The Trust works extensively on identifying cultural segments within their audience. Our job was to deliver something that would be inclusive to the wider regional and local audiences.
The solution was to create a bespoke mini brand for the Christmas series that still belonged to the Trust's core brand but reflected the contemporary, christmassy vision of the main performance event.
This was articulated through a series of collateral that focused solely on the central event throughout a short, intense campaign period. We then produced follow-up collateral for the team to use in promoting the rest of the Trust's Christmas offering beyond the last date of the run at New Place. Deliverables included posters, an A5 leaflet, press advertising, a Facebook promo video, web and email design and copy support.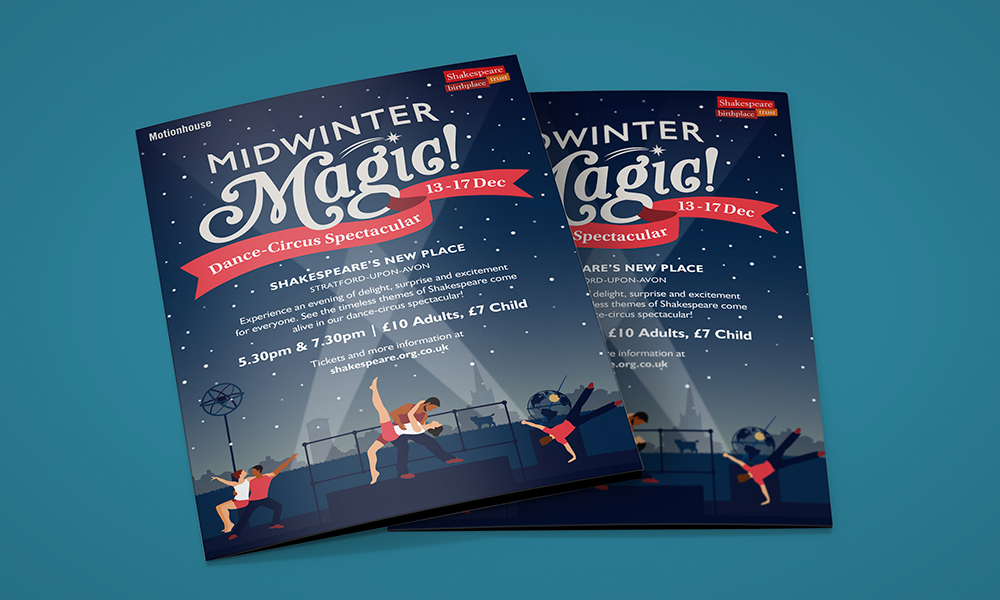 The campaign was launched with a Facebook video, and followed up with email comms, a dedicated web page and offline collateral displayed and distributed across the Shakespeare Birthplace Trust properties in Stratford-upon-Avon.
The tickets sold out within a record few weeks and the Shakespeare Family Homes experienced strong levels of footfall throughout the Christmas period. This event marks a move within the Trust to elevate the life and works of Shakespeare through new and exciting experiences, to continue to ensure that Shakespeare remains culturally relevant and accessible to all audiences – New Place couldn't have been a more appropriate venue.