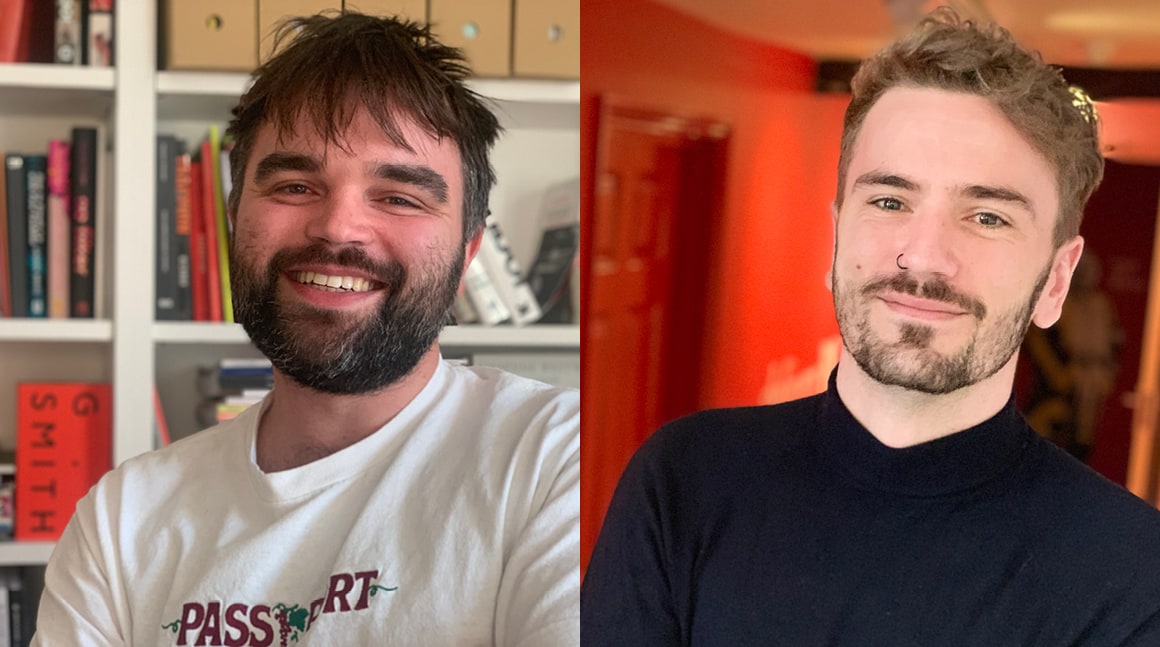 We couldn't be happier to welcome the rather splendid

Rich Canueto-Cook

and

Nick Tyler

aboard the good ship mm*. One's an Account Director. One's a Designer. And, handily, they're both absolutely bristling with talent.
Although a few minutes allows nothing more than a gentle scratching of surfaces, why not indulge in a spot of time well spent – and get the early lowdown on our newest two(est) mark-makers.
Welcome, gents!
It's a 'Hello' to Rich…
What do you do?
I'm a key cog in the machine between clients and our teams, to ensure that we're delivering the right solutions each and every time.
Day to day for me is all about getting under the skin of a client's problem and identifying the best plan of attack for them, before setting the wheels in motion.
When might our paths cross?
At any stage of the journey – be that from the initial call to discuss a business problem, all the way through to getting final deliverables over the line and out the door.
We'll also likely spend some time talking about your organisation, and how we can help to overcome any challenges the wide world might be throwing at you!
What's your favourite bit about working here?
It's all about the team! From day one, you feel like you're part of a family who are all here to do one thing – deliver best-in-class work for our brands!
And when you're not mark-making*?
You'll find me behind a camera, taking photos of my copious amounts of shoes for my Insta – or on a nice, long dog walk with the family.
If both those are ticked off, then I'll be in the local cinema, with the biggest bucket of popcorn they'll serve me.
---
And a 'Hello' to Nick…
What do you do?
My role is all about trying to find the best visual outcome for any brief that comes my way, using innovative thinking, design and creativity.
When might our paths cross?
As I'm a Designer, you'll mainly find me working away with the rest of the creative team at mm* HQ.
But there'll also be times when I'll be presenting my ideas to you (as I like to do with anyone who wants to listen!).
What's your favourite bit about working here?
Being surrounded by a team of talented, creative people! As a newbie to agency life, I'm learning so much from the studio environment, and having lots of fun along the way.
And when you're not mark-making*?
You'll either find me plastered (in mud) on a cold Saturday afternoon at the local rugby club, or pretending to know what I'm doing down at my allotment.
Failing both of those, I'll be taking the dog for a long walk in the countryside, and cleaning the car due to all of the above.