Making marks this Inktober
October is Inktober – the opportunity to pick up a pen and create an ink drawing every day for the month!
Inktober was started in 2009 by artist Jake Parker to encourage drawing practice and help form positive habits.
The rules are simple:
Make a drawing in ink
Hashtag it
Post it (on any social media account you want or just on your refrigerator – the point is to share your art with someone)
Repeat
Originally the challenge was to focus on traditional inking, and this is still encouraged as the idea is to simplify the available artistic materials and see what you can create with just a white sheet of paper and black ink.
However, that doesn't mean you can't ink digitally; sketch out in pencil first to ink on top of; do calligraphy, typography, lettering; or even write a small prose piece each day. It is recommended, however, to limit yourself to one colour so as not to overcomplicate the exercise.
Inkers are encouraged to post their artistic endeavours on social media with the hashtags #inktober and (this year) #inktober2018 to share their creations with others.
There is an official Inktober prompt list each year to help fuel creative inspiration. Whilst it isn't compulsory to follow the list, the suggestions are there so that inkers can start from the same point and people can see the huge variety of responses to just one inspirational prompt.
Depending on your level of dedication you can choose to do the full daily Inktober challenge (every day, come rain or shine), the "half-marathon route" (every other day), or the "5K" (once each week), as long as you remain consistent in your commitment to drawing.
Anyone can join in doing Inktober, all you need to do is pick up a pen and get started!
We're a creative bunch here at mm* and this year two of our very own mark-makers decided to take part – Senior Artworker Russ and Designer Emily.
So here are a few more of their doodles to feast your eyes upon – and maybe even inspire you to get drawing too…
Russ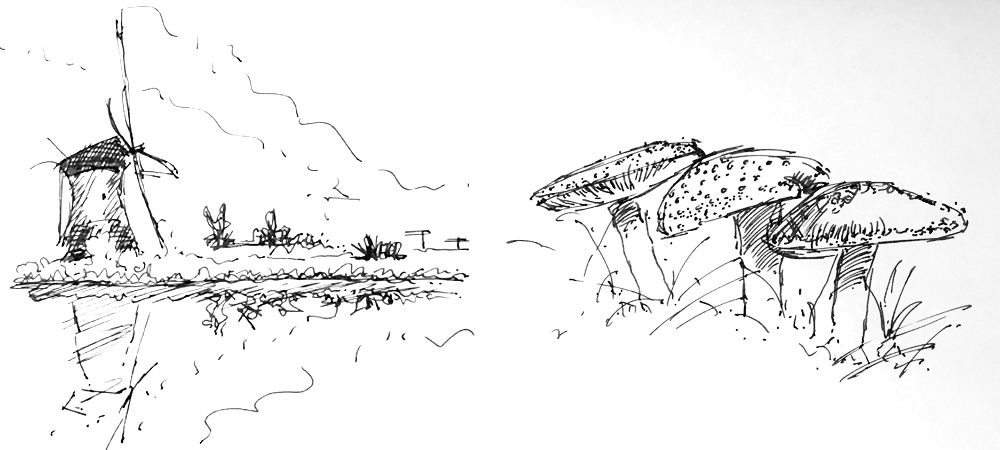 Emily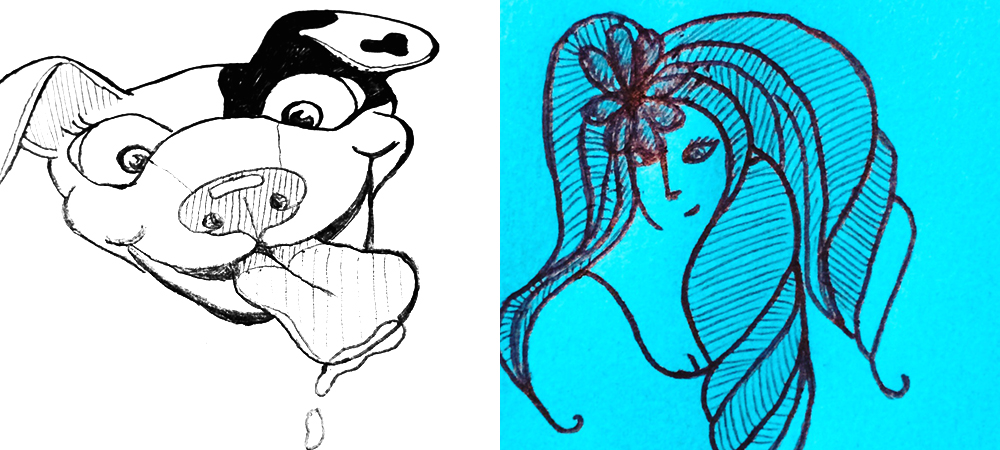 There are still a fair few days of Inktober left… Go make something beautiful!