Making an exhibition of myself!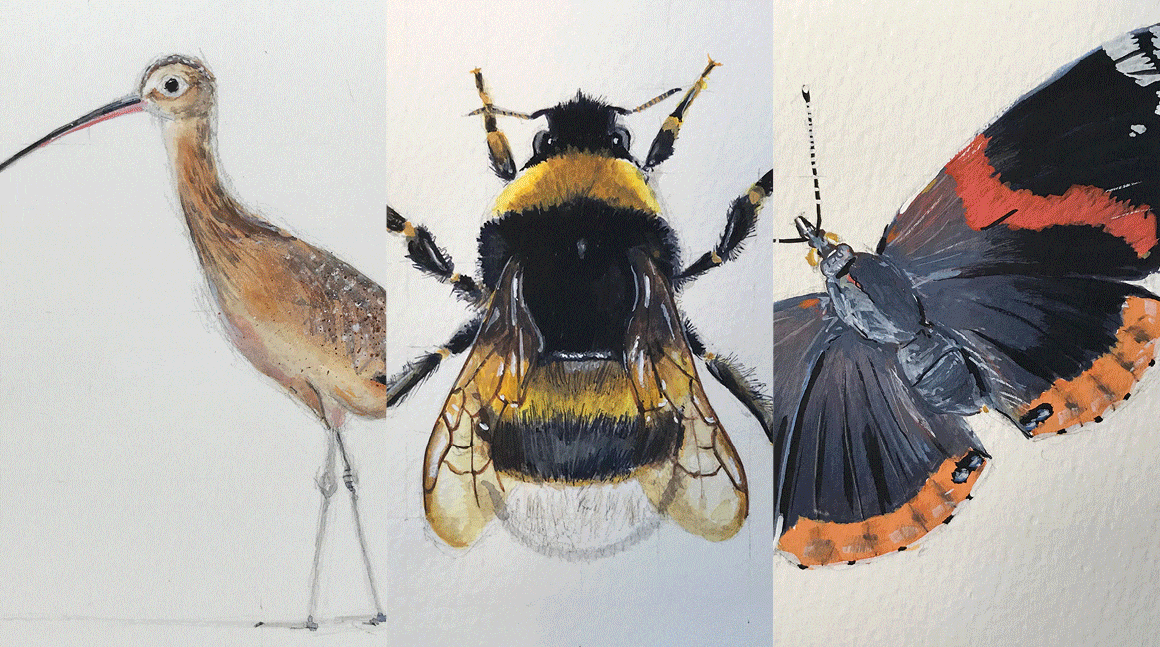 How I ticked off an experience from my bucket list.
After leaving Art College in the 1990s, I've carried on painting. I've been a member of various Art Groups and usually exhibit my work annually.
I spent a lot of Lockdown creating paintings in response to daily art challenges on Instagram. Having filled several Moleskine Notebooks over 14 months, I decided to exhibit these paintings, along with other artists. So in September 2021, we put on an exhibition in a local church. The response I received was amazing, and came away having sold several paintings.
Warwickshire Open Studios (WOS) is Coventry and Warwickshire's biggest annual Summer Art Weeks. Since 2000, it has helped artists across the area connect with art lovers who enjoy, buy and commission their work. It regularly attracts over 30,000 visitors a year. So for two weeks over the summer, over 400 artists take part in barns, cafes, churches, galleries, gazebos, halls and hallways.
Following the success of our church exhibition in September 2021, myself, Bethany, Emma and Sarah agreed to register together for this years WOS.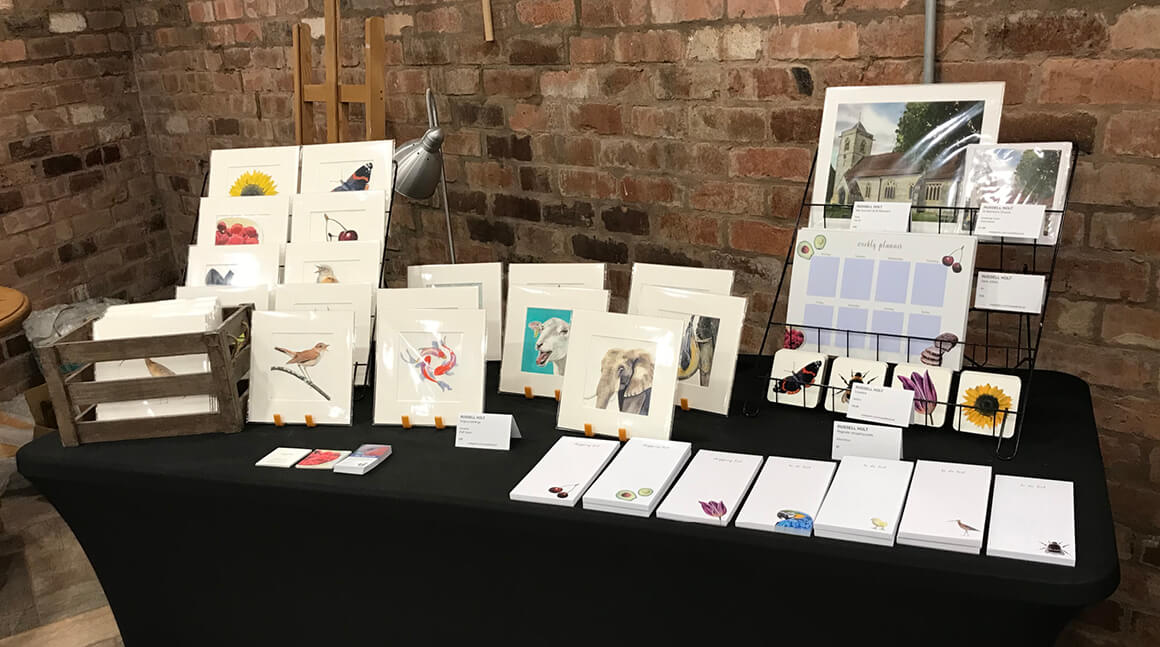 Organising started in January. Item one on the agenda – finding a venue. Bethany had a double garage which for years, she planned to turn into a living space. Having offered it to the group, gave her husband seven months to clear it, put up drywalls, doors, insulation, ceiling, electrics, plumbing, flooring and decorate. A tall order if you don't do this for a living! Progress was posted on Instagram.
We needed a name for our art collective. Imaginatively we used the house name. Art at The Cell was born. As well as being an artist, Emma is a designer. She created all the assets we needed for social media and print.
Some of the benefits to registering include: inclusion in their brochure, which has 25,000 copies printed. And listing on the WOS website. We planned to open our doors Friday – Sunday. For Friday evenings we invited the newly refurbished village store to come and serve their local produce. Bethany was keen to run watercolour workshops. These were popular.
Sarah is a seasoned pro at WOS. This was her fourth year exhibiting. She knew how to run the show. To advertise our event, we inserted flyers in the monthly village newsletter. WOS signage was put up around the village to direct art lovers to our venue.
We met one evening before the exhibition to hang our artwork. Cars were unloaded with paintings, easels, display stands, tables, packaging and kitchenware. Two hours later we were ready to open.
We offered visitors to The Cell drinks and homemade cake. Ambient music played whilst they wandered around the exhibition. We were all on hand to meet and answer any questions.
For the five hours we were open on the first Saturday, we had a 15 minute break with no visitors. It was a fabulous response. They were queuing before we had opened. It was lovely to see friends and family supporting us.
The steady stream of visitors carried on throughout the fortnight. They trickled in after Sunday service from the local church. Friday evenings was successful with the local store popping up to serve their local produce. We even had a visit from a That's Life! TV presenter from the 80s.
All in all, it was a great success. Great company, tea and cake.
So thank you to everyone who came and supported our Warwickshire Open Studios exhibition. We were thrilled to meet so many people. I'm so grateful to everyone who bought a piece of my work. Massive thanks to my fellow Art at the Cell artists. I couldn't have asked for a nicer bunch to spend three weekends with in The Cell.