Looking part IV – Distractions are good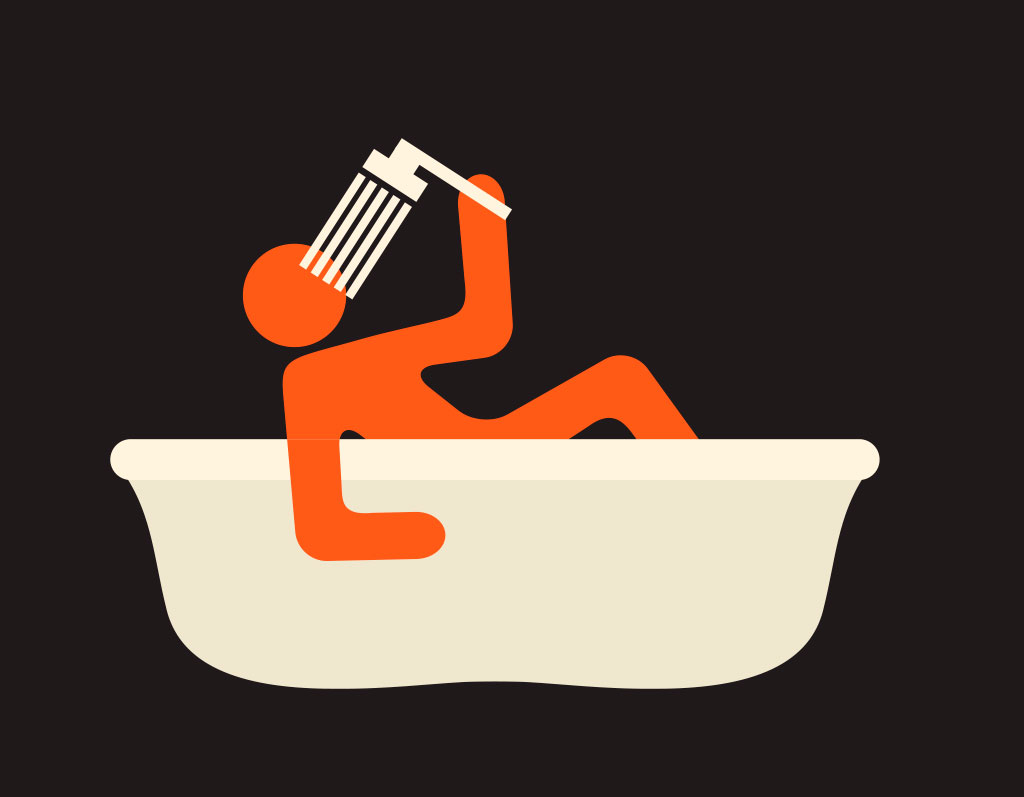 A bit of 'mind wandering' works wonders, when faced with a new client brief.
It's often the way that the strongest ideas pop into my head when I'm away from my desk. It could be out walking, at the shops, down the pub or taking a shower…
It's no coincidence. It's a process in action.
First of all, I distil the brief. That is, I look for those 'nuggets' (insights) that shine through the myriad of words. It helps if the brief is concise, interesting and informative to read. After all, you can't create something you don't understand.
It's at this time that knowing the client's goals, positioning, objectives and audience is key… and I guess pretty obvious really. And often a single line – that doesn't seem to immediately twinkle – may be the catalyst for ideas.
So, if possible at this stage, I'll write down all thoughts, digest them, then move away from it. I'll do something different and unrelated, if time allows.
This is when the pub can come in handy (rarely happens)…or just making a brew (most probable). Anything that is not related to that particular job is good, as long as it's a distraction, and involves moving away from the desk.
Then normally, when revisiting the brief again after a short 'incubation' period, the ideas will have more clarity: more talking points and a clearer direction.
After all, there's nothing worse than looking at a marker pad, Sharpie in hand, with just a handful of words from the brief scribbled on a crisp, virgin white page.
Of course, the luxury of time to incubate your ideas is not always available, but if you can put the brief to one side, do it. You'll be surprised at the results.
So don't despair. There's gonna be a big idea hidden in every brief. You've just got to dig it out, and pull it together.
As James Webb Young said 'Ideas are just new combinations'. It's true. His book 'A Technique for Producing Ideas' is a very good insight into how to make ideas happen.
Buy it. It costs less than a pint. £3 well spent.
I discovered the book from a boss at a previous agency (he cut his teeth as copywriter at Young & Rubicum). And just like it says in the book, anyone that joined his company was advised to buy it, from execs to creatives.
So the next time someone comments that you look miles away, you're probably closer to solving a problem than you think.
By Russ Henderson
Editor's note: I joined mark-making* in March this year, and now that I've had a chance to settle in, I can report that I'm enjoying myself. It's been so interesting to work with and learn from other mark-makers, as we move through the various stages of different projects.
Something that has fascinated me particularly is the work that happens before the marks get made. When you learn to make marks in any scenario – hand writing, speech-making, life drawing – you have to do a lot of looking, first.
For this series of posts, I have managed to grab a few minutes with a few mark-makers. I asked them about the looking, and other preparation, that they do before they start to make marks.