Looking part II – Collectibles & collaboration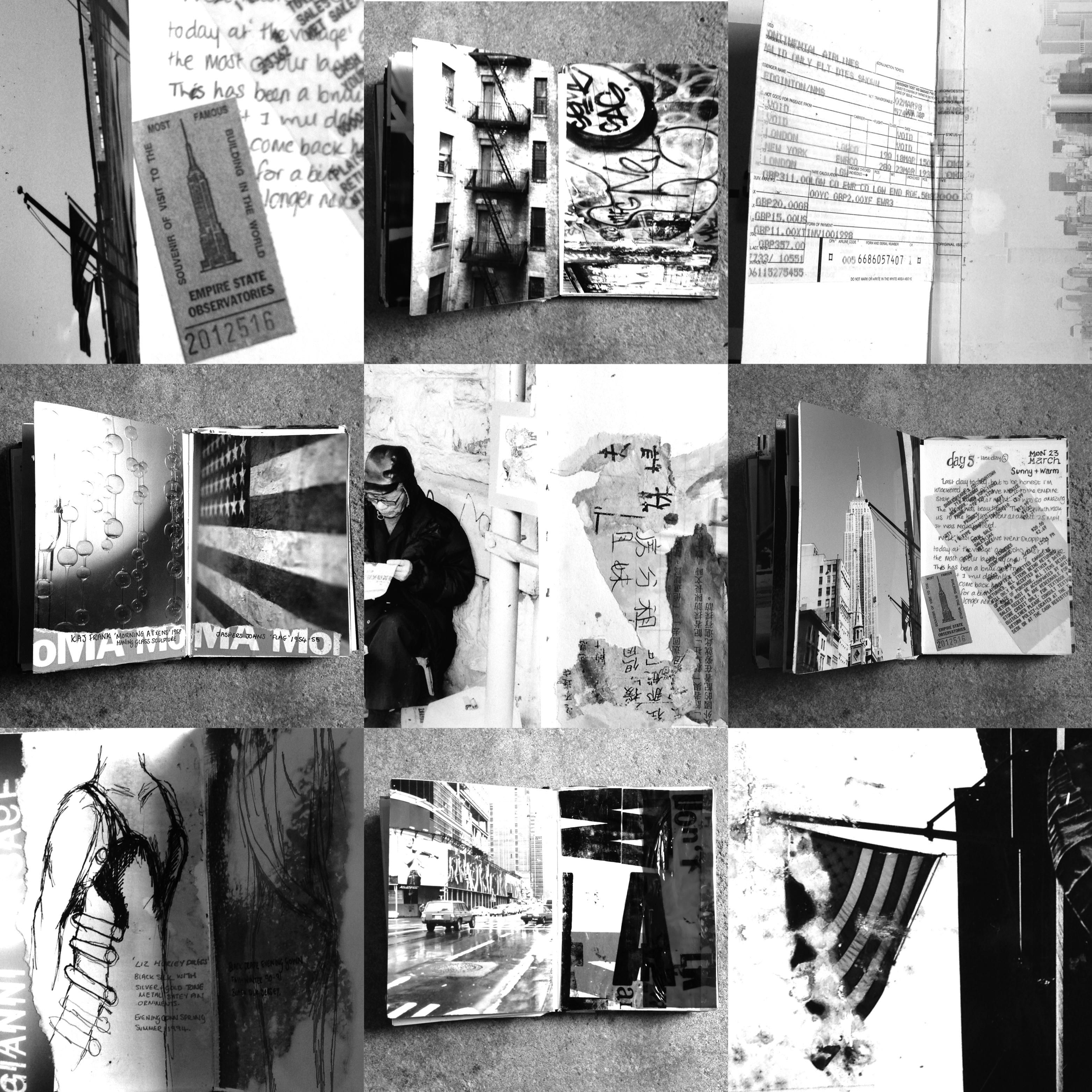 Nic Edgington – Design Director
It's not really something that you only do at work, on demand. I think probably for anyone doing visual work like us, there is a lot of unconscious looking. The constant low-level perceptions are not job-specific, but we collect them – from literally anywhere – in case they might be useful, or simply just because we like them. It's a bit like keeping a sketchbook.
For me, Instagram became a bit of a sketchbook at one time. It provides storage, a diary, an audience to share things with, and instant reactions to the work you put up. The photograph you have made out of your looking sits in a feed along with lots of other people's works, and lots of different people look at it in turn. Using Instagram – having a reason and a place to share things – made me look harder more often, and consider how others might look at something, too.
It's good to have things to look at from time to time. Going to exhibitions and looking at work by other people is an important part of this. We work in a very collaborative environment, it's infectious and it feeds off itself.
Generally, I look forwards not back, but what has come before does contribute to how you see things. In terms of looking that I do on purpose, I look at blogs –particularly in fashion. It's interesting because it's very experimental, and temporally unstable. Things change a lot from one month to the next, but it also has the ability to look back and nod to things in the past.
In terms of a brief, I tend to look at the problem on my own to start with – first impressions are very telling, and can be so different from person to person. You always look further than the brief's parameters. Blinkered looking is not really looking properly. Certain abstract things will never be explicitly detailed in a brief, but they can often spark off a chain of more specific, relevant ideas.
People trust us to look, to help them to see what they don't but we do. We look around in ways that clients don't, and that's why they hire us.
–
Editor's note: I joined mark-making* in March this year, and now that I've had a chance to settle in, I can report that I'm enjoying myself. It's been so interesting to work with and learn from other mark-makers, as we move through the various stages of different projects.
Something that has fascinated me particularly is the work that happens before the marks get made. When you learn to make marks in any scenario – hand writing, speech-making, life drawing – you have to do a lot of looking, first.
For this series of posts, I have managed to grab a few minutes with a few mark-makers. I asked them about the looking, and other preparation, that they do before they start to make marks.