What I learned from 2 years of Christmas in Chippy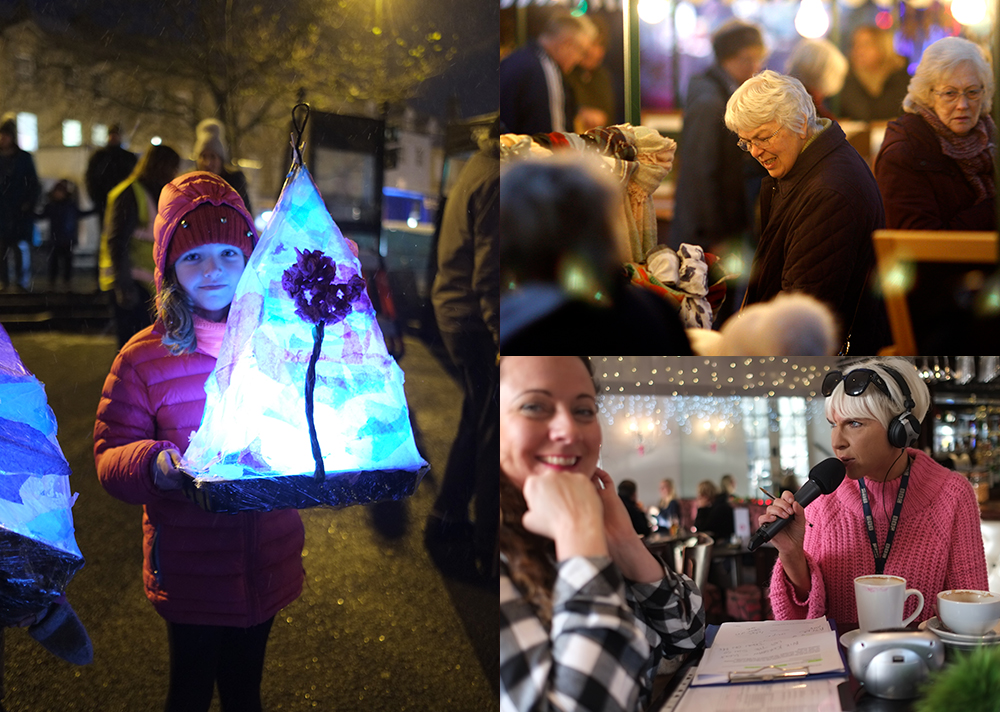 Working in the world of branding is such a privilege. To have the power to help businesses authentically articulate their values and personality in a way that has real economic value is incredibly rewarding. However, it often results in getting involved in extracurricular projects because I can't resist the challenge of being able to make a difference.
That's what happened with Christmas in Chippy. For the past two years, I've been on the organising committee for the Christmas event that happens annually in Chipping Norton.
Stressful and rewarding in equal measure, this is the story of what it's like to undertake such a commitment, and a rundown of the lessons I've learnt along the way.
Identifying the problem
The Chipping Norton Christmas event of old was a subdued affair. The independent shops would open a bit later than normal and there would be some mulled wine and mince pies around and about, plus, if you were lucky, a local choir. But there was no real reason for people to venture out on a cold winter's night. It needed a serious rethink.
At my first committee meeting, I took the time to assess the situation and the different personalities within the team, and listen to everyone's ideas. People were very passionate, but weren't thinking about the bigger picture: it was all the functional stuff they thought we needed (more lights, a big tree), rather than thinking about a bigger purpose.
Creating an experience
I knew I had to get the team thinking differently, so I encouraged everyone to put themselves in the shoes of our visitors. We needed to give them a real reason to visit (as well as stuff to buy), and to be accessible to as much of the community as possible. This was a real lightbulb moment for many of the team and the excitement and positivity is something I will never forget. We came to the purpose of "creating a magical, inclusive Christmas experience" and broke this down further into "engagement and experience". And ultimately that's what we delivered.
Engagement
The event opened with a lantern procession by the children of the local primary schools, who paraded their handmade lanterns throughout the town. The lanterns were made in creative workshops leading up to the event and the procession was led by a local children's marching band, the Mayor and the cast of the local pantomime.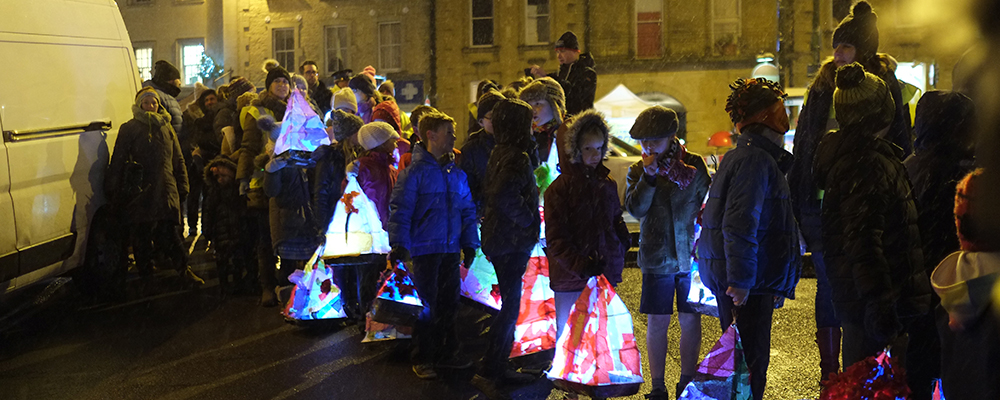 The event gave local charities a platform to ensure fundraising efforts were more effective, with Christmas bazaars in the town hall and charity stalls with pop-up cafes. On the morning of the event, Kat Orman presented her BBC Radio Oxford program live from Chippy and interviewed performers and local business owners, giving much-needed publicity to the town and all the great things that happen all year round, not just at Christmas.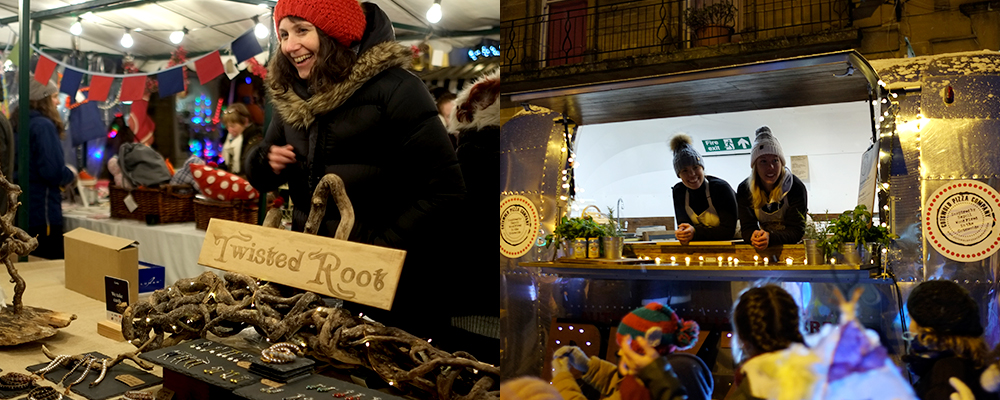 Experience
In order to make the most of the space available, the town centre was closed, leaving room for a magical Christmas market, with over 70 stalls from local crafters and artists including food and drink for the ultimate Christmas shopping experience. The high street shops were encouraged to do something special for the evening, with offers for the event, like a glass of fizz and workshops, all to encourage people to shop local.
Parents and children re-discovered their local library via the secret Christmas cinema. The town hall was transformed into a winter wonderland with a pop-up ice rink and other highlights included a full programme of live music and much-loved Christmas carol singers, a funfair for the children and a bouncy disco Christmas pudding!
The event has been a huge success, outperforming Christmas events in the local area. It demonstrates beautifully how having purpose at the heart of your project has the power to make massive positive change.
Feeling inspired? I'll just leave you with a few last important thoughts:
Remember: not everyone has access to the same resources you do (I'm thinking of internet banking and Microsoft Excel in particular!)
When everyone is a volunteer you have to be patient x1000.
Start with your purpose and you have the foundation for everything else to follow. It really, really helps to manage subjective decision making.
Expect different participants to work at different paces and in different ways.
Set up a WhatsApp group to keep the team informed and motivated.
Running a community event will be stressful. At some point you will probably wish you'd never started. But when you finish, you find you've achieved the unthinkable. I am incredibly proud to have been part of something that was so positive for so many people. Merry Christmas!