Keeping the client fires burning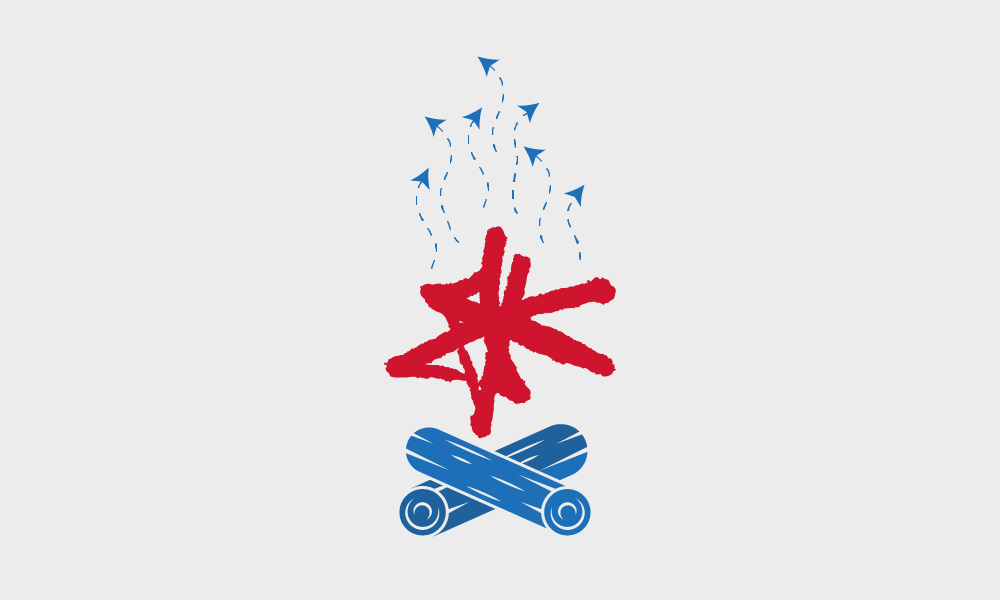 Martin.
Martin Tattersall.
That's the name of my best mate.
We've been as thick as thieves for 29 years.
We played for the same footy teams. We ran for the same cross country club. We discovered Power Rangers together. We then did the same with Smirnoff Ice.
He's the yin to my yang. We 'get' each other.
But Martin, or 'Tat', as I affectionately call him, now lives in Norway.
He finished uni. He went travelling. He visited Fiji. He met a girl. And that was that.
Fast-forward a year or fourteen, and Tat's roots are firmly established across the North Sea. Mine are the same in Oxfordshire.
He's had two kids. And so have I.
He works hard. And so do I.
His weekends are precious. You get the idea.
Because of all this, we're not as close as we used to be.
But it's fine. Absolutely fine.
We've been best mates for so long, caring a bit less doesn't matter. Chatting less doesn't. Visiting less doesn't. These things don't make a jot of difference to our enduring friendship.
Or do they?
I've rationalised my increasing neglect of Tat by telling myself that he knows I love him; that if he needs me I'll be on the first plane.
The problem is, I've also neglected to find out whether he knows this.
Silly boy.
A rookie mistake made by the pros

And so to the actual point I'd like to make: that this is a tale much told in Adland; a path well-trodden by many an agency-client duo.
And it's one that agencies tend not to notice until it's too late.
The brilliant news for me is that, although it's a blunder I've been making personally, I work for an agency that never allows this to happen professionally.
At mark-making*, we absolutely (and unapologetically) love shiny new clients – but never at the expense of the existing relationships we've worked hard to strike up.
Like any agency worth its salt, our hunt for new biz is an ongoing one. But new business is meaningless if all it's doing is replacing old.
I chose the word 'relationship' carefully a few lines ago, as that's exactly what a client-agency dynamic should represent. And, just like any relationship, it requires hard work to keep the bonds strong.
Now I could go on and explain how we go about giving our mark-making* clients the devotion they deserve, but I'm not writing this post to sell the agency – I'm writing it as a reminder that agencies as a whole provide clients with a level of expertise that in-house 'conveyor belts' simply can't offer.
However, this expertise comes at a price – which means providing a level of service to match is absolutely critical.
Keep reminding old friends why they love you
Clients often go out on a limb to appoint an agency, with cheaper alternatives staring back at them within their own organisations. So the job of the agency is to make sure that, no matter how long a relationship has been going for, the Honeymoon period never ends.
There will be those of you, client-side, that have experienced the warning signs first-hand. And you'll have spotted them long before your agency did – if indeed, it ever did.
Eyes get taken off balls. And because of this, cockerels come home to roost.
This is classic mismanagement of long-term clients, and it happens all the time. But it really doesn't need to. All that's needed is a change of mentality.
So my first plea to our fellow agencies is to keep the threat of complacency at the forefront of your minds. We have a duty to demonstrate our value at all times.
My second one is to make sure that when you are serving up some TLC, it's the right sort.
Show style, but with substance
Now don't get me wrong: there are clients who don't mind a casual chinwag about nothing. They find it nice that we know the name of their labradoodle. They find it pleasant that they can sit in comfortable silence with us, and that, twice a year, they can let down their hair and get hammered with us.
But they do not find this impressive.
What's impressive to them is expertise. Ambition. Vision. They find it impressive when we're not just giving them what they want – we're telling them what they need.
They're wowed by big ideas, beautiful branding and bold new strategies; by us moving with the energy and purpose we did on our 'first date'.
So remember what you used to do when you had the fear of your clients thinking you weren't awesome. And remember that they're human beings, too, which means they react to feeling the love just like the rest of us.
Do this, and your friendships will endure. Do it not, and your old friends will gradually stop calling.
And on that note, I'm off to phone Tat.