Generating long-lasting Brand Loyalty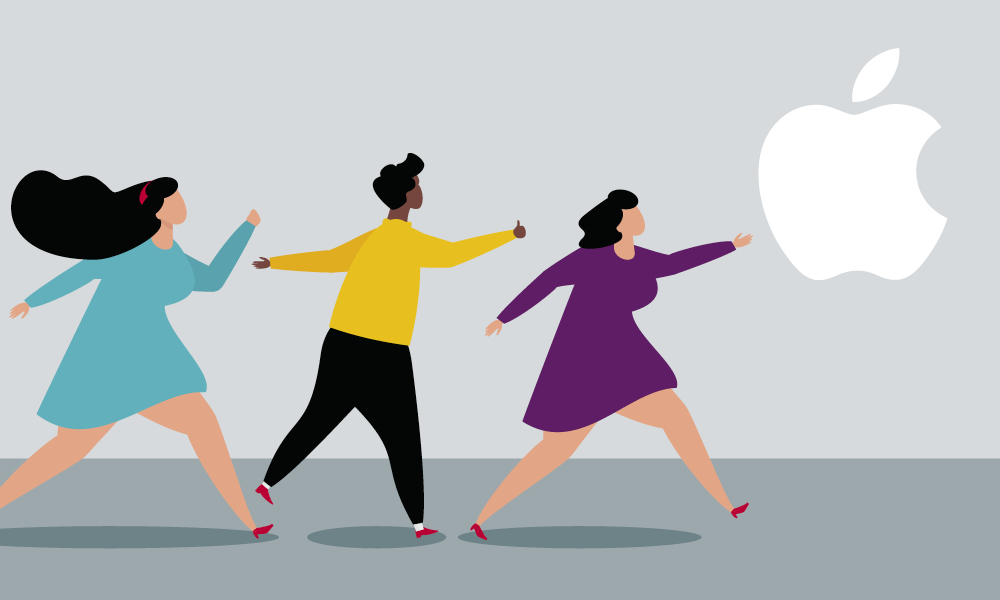 When you see pictures of people queuing outside the Apple store at 1am for the latest iPhone, that's brand loyalty.
When you automatically reach for the Coke ahead of the Pepsi (or vice versa), ditto.
But how do you generate brand loyalty that strong? And, since not every business has a store presence, how do you measure it?
What is brand loyalty?
Brand loyalty is best defined as customers strongly favouring your brand over all the others with the same kind of offering. It's hugely important because it's a reliable indicator of how likely you are to gain repeat business.
How to measure brand loyalty?
You can measure brand loyalty in returning customers, positive online reviews and referrals to friends – which all end up in increased sales.
What are the benefits of brand loyalty?
Another of the benefits of strong brand loyalty is your customers are less sensitive to price. In fact, there's research suggesting 40% of brand loyal customer are happy to spend more to get their hands on their preferred product.
Conversely, not having brand loyal customers is hard work. You'll be continuously up against your competitors on price and convenience. When that happens your brand has become a commodity and you're always at risk from competitors with a better deal – or bigger marketing spend.
The million-dollar question: How do you build brand loyalty?
There are lots of ways to build brand loyalty: having a great product, providing brilliant customer service (Remember Avis 'We try harder'?) and offering your customers rewards.
At mark-making* we believe long-lasting brand loyalty is underpinned by a deep understanding of what your brand stands for and why anyone should care.
This comes from having a strong brand story and brand values your customers can share. We use Brand Discovery sessions to develop a compelling, consistent and authentic narrative and identity and build what we call 'Magnetic brands' – ones with extraordinary and enduring appeal.  
The reality is brand loyalty becomes habitual. And as human beings we like that because it reduces the number of decisions we have to make in a day. So if your brand does what it's supposed to do, then the odds are your customers will buy you again for one simple reason – it's one less thing to think about.
Brand loyalty can largely be divided into three types:
Head (or transactional): Here your customers' purchase decisions are entirely rational. They buy the most practical or 'best-fit' products, also considering price. To build long lasting brand loyalty with this group your brand must be the best, the most cost-effective or drive some other very clear value. If you're selling B2B, this is generally the area you'll find yourself operating in. But beware, when your customers encounter a better offer this group are most likely to switch.
Heart: These customers are driven by altruistic, emotional motives, like wanting to support a special cause or make a difference in the world. For customers in this category your brand shapes their identity and serves as a badge of honour. Your brand story is really important here.
Hand: These customers tend to buy out of habit. They buy the same brand, every time, without checking for price or what else is on sale. Getting this group to switch brands is tough but blind tests, like the Pepsi or Daz Challenge can work, or discounted trial pricing that allows them to test your product without any commitment.
Once you've gained it, don't lose it
A report by US ecommerce marketing platform experts, Yotpo, suggests 90% of us are prepared to stay loyal to our favourite brands as long as they don't upset the status quo.
A poor product (51%) and poor customer service (23%) were the top two reasons given for buying elsewhere. Companies never set out to break promises or fail to meet customer expectations, but cost constraints, environmental factors and competitive pressure can quickly unravel things.
Thanks to social media and mobile phones, businesses and brands are always "on", ready to engage with customers anywhere, anytime.
Lip service and empty promises may have once cut it once, but no longer.
We always push and challenge our clients to walk their talk and make sure they have strong brand engagement with their customers online and offline.
Look after the customers you have
According to a 2020 study by investpro.com, the chances of selling to an existing customer is as much as 50% more likely than a new one. Despite this too many businesses spend the lion's share of their budgets chasing new customers and not keeping existing customers happy.
And we've all had an experience of a new customer being offered a better deal than us, a loyal one.
Needless to say satisfied customers aren't just more likely to remain loyal to your products and make repeat purchases, they'll spread the word to friends and families.
Customer loyalty reward schemes are a proven way to reward existing customers and build long-lasting relationships. Which is why £millions is still spent developing and implementing rewards programmes that offer anything and everything from free flights to cheaper groceries.
But it's not enough to have a loyalty programme per se. One of the main factors for Tesco Clubcard's success has been how it uses the mountain's of rich data it generates to build a meaningful customer dialogue.
Don't forget your internal brand
A Gallup poll revealed only 27% of employees strongly agree their organisation always delivers on the promises they make to their customers. This kind of doubt in your brand can quickly spread to customers, so it's really important you turn your people into the most loyal ambassadors for your brand.  
This is another way your brand story, combined with a well-defined brand positioning, is of real value to you. When executed well, it can really galvanise, energise and motivate your team.
With over 25 years creating and building magnetic brands we've honed our services to be practical, efficient and effective. Whether you're an ambitious start-up or global giant (we work with both and everything in between) talk to us about building brand loyalty.