How can LinkedIn help your business?
Are you aware that you can do more for your company with LinkedIn?
From our research we have noticed that many companies (including us!) don't take full advantage of a LinkedIn business profile. From all of the social media platforms, LinkedIn seems to be the most professional and business related.
Our second discovery was the high traffic arriving from LinkedIn to our website. We had an active presence on Twitter and Facebook but surprisingly the highest social referral traffic was from LinkedIn, which is not what we predicted.
Not a lot of companies are even aware that LinkedIn is a perfect destination for an expanding business, gaining new followers and exposure.  The reason for this is partly down to the lack of good information out there to help a business with marketing itself using LinkedIn – and even if the information is there, it isn't as easy to find.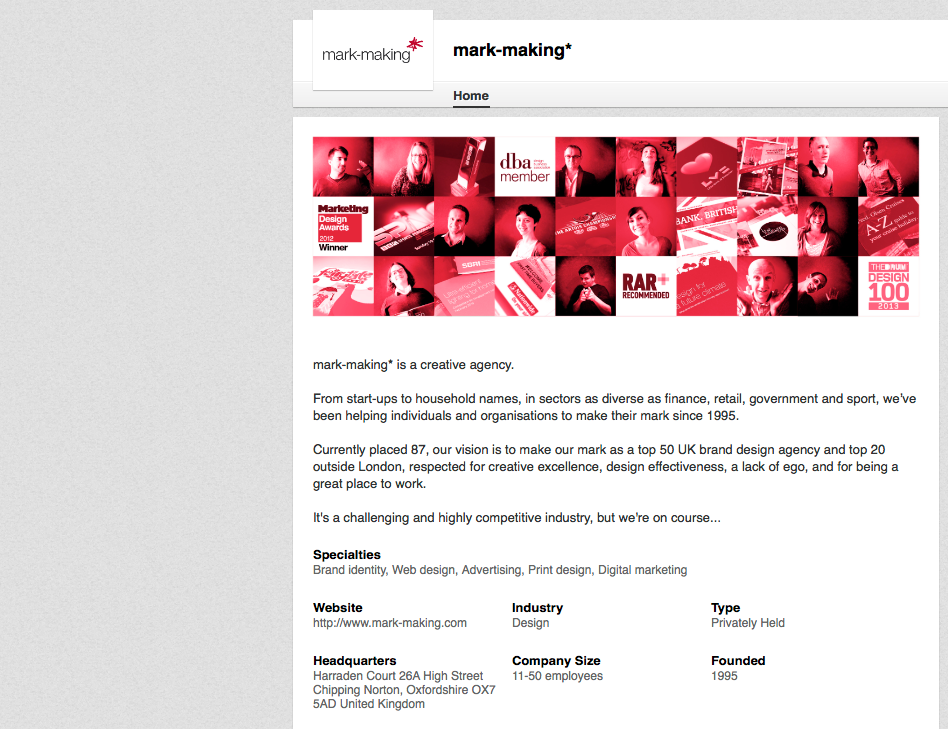 LinkedIn has introduced many upgrades and undergone changes, which unluckily are still relatively unknown and therefore not effectively in use:
April 2012 – LinkedIn launched an iPad app
February 2012 – LinkedIn announced that the 'Follow Company' button for brands could be embedded
June 2011 – Klout started factoring in LinkedIn connections and activities
October 2011 – LinkedIn it has introduced company status updates as well as HootSuite adding LinkedIn Company Pages and Groups
According to The Social Media Examiner "If you are a professional or a business owner, you can't afford to miss out on the opportunity to build relationships with potential customers, clients, partners and peers on LinkedIn. It's a powerful audience that you can engage, interact with and influence".
Why should your business be using LinkedIn?
To build your networks within your industry
Maintain relationships
Advertise your services
Get more exposure
Increase traffic to the website
We decided to test and see if by enhancing our mark-making* profile we would be able to notice any improvement in page views and traffic. The results were surprising!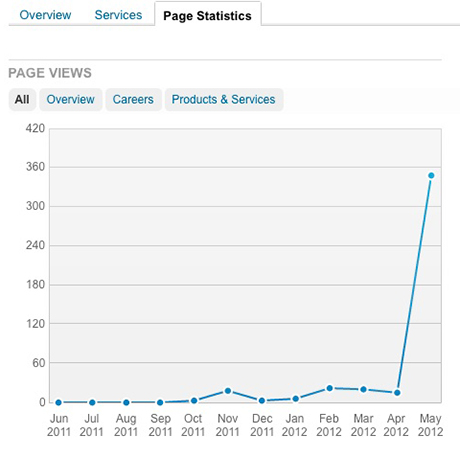 The graph shows the increase in our page views, which happened after we applied some changes, based on what we had learnt about recent changes to LinkedIn. In just one month from an average of 30 page views we reached the number of almost 360!
It was fantastic to see such a great and instant result. While with other social platforms, building a presence can be daunting and the effects tend to be visible in longer periods of time, LinkedIn brought us an instant and very quick return on investment:
The number of visitors coming from LinkedIn has doubled
The average time on the website spent by these visitors was longer and viewed more pages per visit; these visitors were arriving to our site because they were interested in us.
The possibilities of using LinkedIn are huge but they require:
Consistency
Planning
Organisation
Visualisation on how you would like to see your business positioned on LinkenIn.
If you are still thirsty for more information on LinkedIn, we recommend reading:
7 Lessons From Successful Companies on LinkedIn
9 Ways To Add LinkedIn To Your Company Website
How To Use LinkedIn For Business
By Kasia Piekut