Help make it a Jolly Goody Christmas this year with FareShare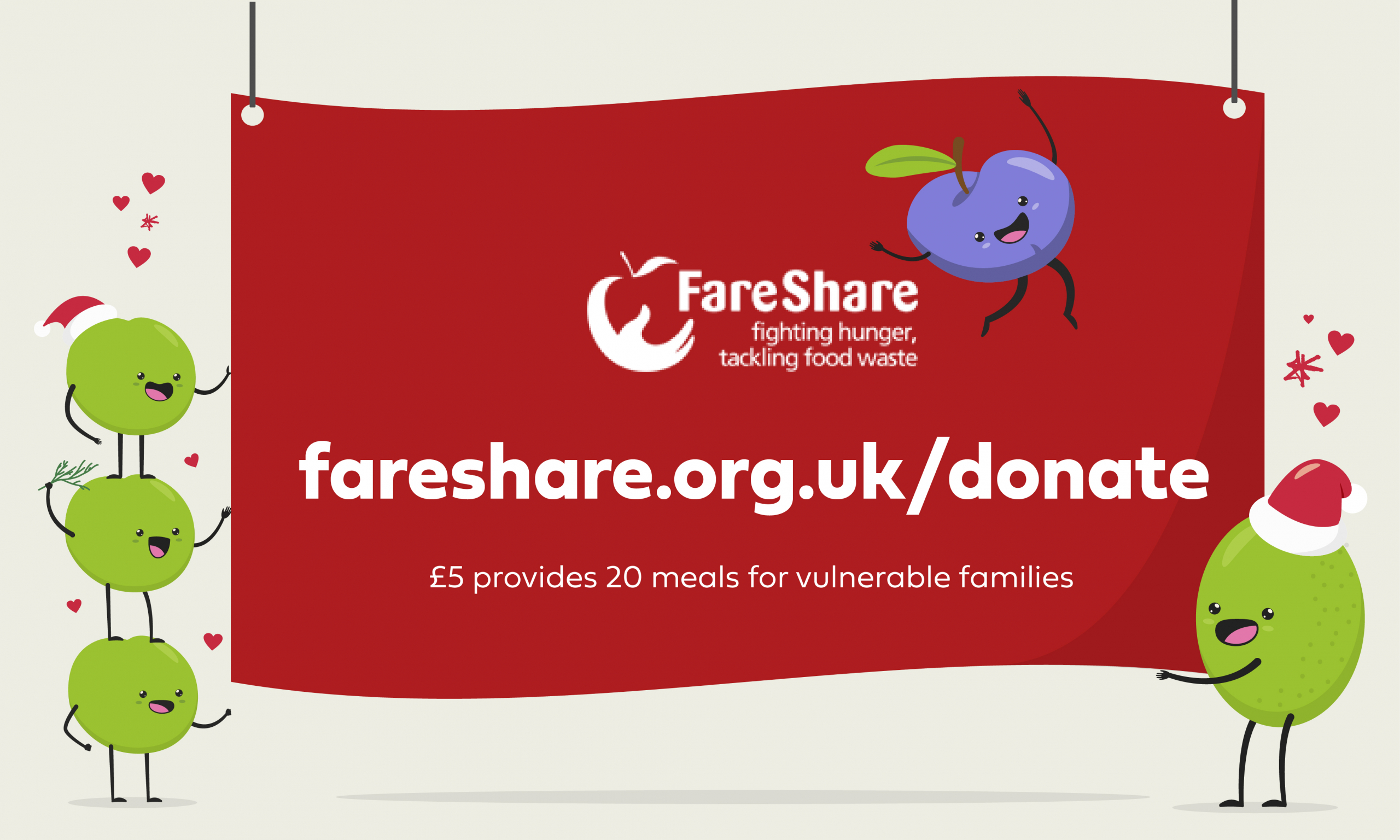 It seems incredible that in the 21st century, over 8.4 million people across the UK still struggle to afford to eat. And at the same time, that 250,000 tonnes of the food that goes to waste each year is still edible.
That's where FareShare comes in. With the help of 1,500 volunteers and over 500 food businesses, FareShare redistributes surplus food to charities that turn it into meals.

One of the charities supported by FareShare is the Sofea community larder initiative, who in turn, supply our very own local group – The Chippy Larder.
Inspired by the wonderful work The Chippy Larder have been doing, we set out to help make it a Jolly Goody Christmas for our local community, but we also want to show our appreciation and support for the incredible work FareShare is doing to help people all across the country.
Just £5 can provide 20 meals to a family in need, and save surplus food from unnecessary waste – so, if you have any little to spare this Christmas, please consider donating here.
If you'd prefer to bring a #JollyGoodyChristmas to your local food bank or initiative, why not look them up online to find out ways you can help them, now, and in the future.
Wishing you a truly Jolly Goody Christmas,
mark-making*