Delicious, nutritious and ambitious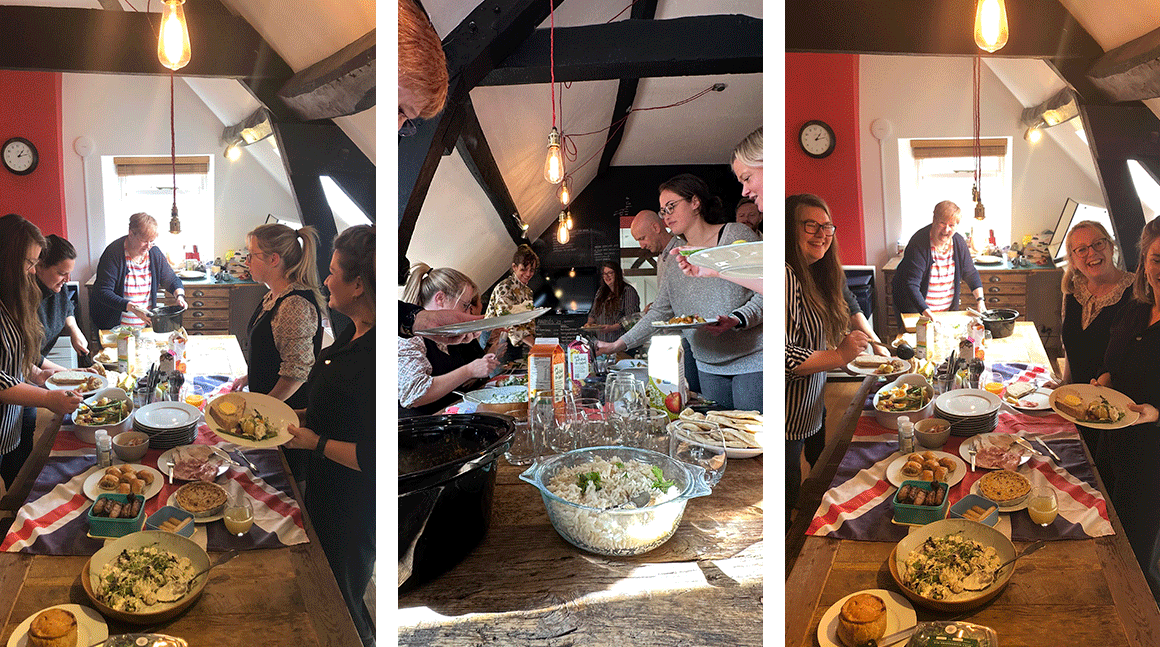 Those of you who keep up-to-date with goings-on at mm* HQ will know that team lunches are a key ingredient of our social calendar.
So, we couldn't possibly resist the urge to celebrate Great British Food Fortnight back in September. The event, which recognises the greatest in grub, was the inspiration behind our latest bring-and-share lunch, which saw each and every mm*er contribute a dish of their own making.
To mitigate the risk of ending up with 17 green salads, each member of the team was assigned one of these four courses:
Salad/veg/side
Bread/main carbs
Main protein
Dessert
That was the only direction given. From there, it was up to each person to conjure up something delectable.
Not everyone delivered. Russ and Meg, for example, settled for shop-bought packet goods like pork pies and sausages. A slight cop-out, but still pretty scrumptious!
Inspiration did strike in some kitchens, however. And we've selected our top two dishes, in the hope that we can spread some culinary creativity!
Our 'mega main' goes to Debs' delicious Bengali Vegetable Curry.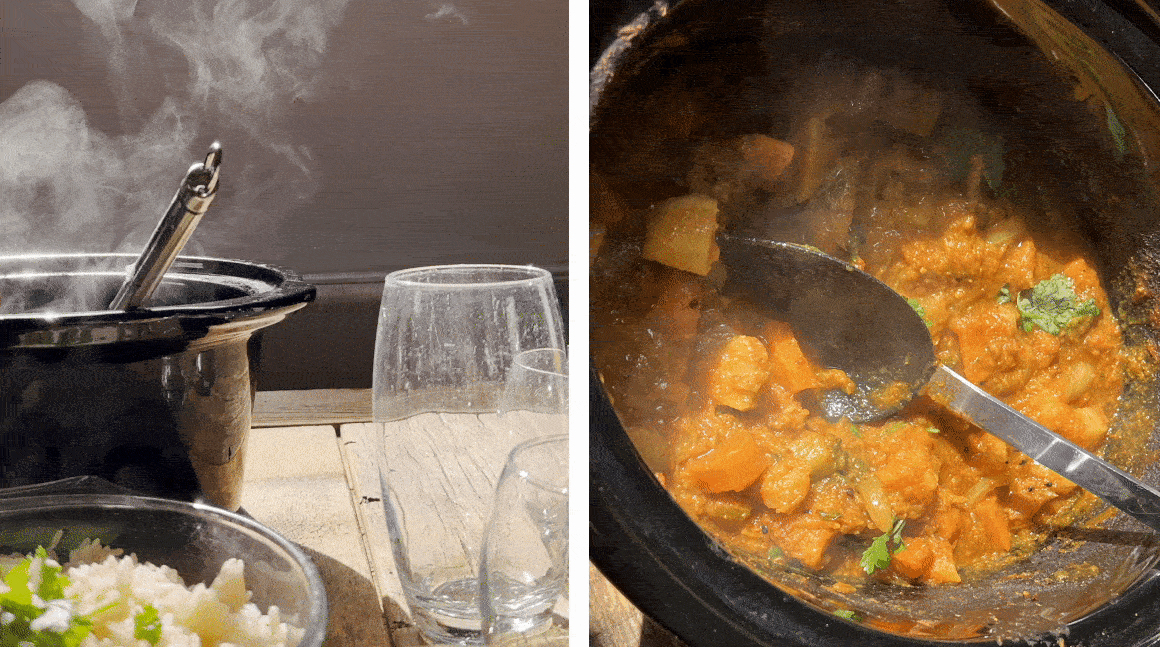 Here's the recipe so you can give it a go for yourself:
Bengali Vegetable Curry
Serves 4
For the sauce:
3 medium tomatoes
1 bell pepper, chopped
6 cloves garlic
2 tsp garlic paste
Tomato puree, a good squeeze
100ml water
1 veg stock cube
Veg selection
I use any combination of the following depending on what's in the fridge.
Carrots
Sweet potato
Butternut squash
Potato
Onion sliced
Also for a change, you can add a can of chickpeas or butter beans, frozen spinach, peas or green beans.
Spices
1 tsp ground coriander
2 tsp ground cumin
1/2 tsp ground turmeric
1 tsp garam masala
1/2 tsp ground fennel seeds
Pinch ground asafoetida
1 tsp whole panch phoran (also known as Bengali five spice, equal amounts of whole cumin, mustard, nigella, fennel and fenugreek seeds).
Chilli, use whatever you prefer – I use a hot sauce. Remember you can add but you cannot take away!
3 tbsp veg oil
Season to taste with black pepper and salt.
This also works if you want to add meat. I have used this with chicken and lamb.
Method
Sauce base
Add the ingredients to a blender and blitz into a smooth puree.
Heat the puree in a wok or frying pan on a simmer this cooks the puree through but also deepens the flavours.
This can now be cooled and frozen for use at a later date if desired.
Main curry
Heat the oil in a wok and add the asafoetida and panch phoran, cook for 1 min then add the onion and cook until soft.
Add the ground spices and chilli and cook for a further minute then add the sauce base and cook for a further 5 mins.
Add your chosen veg, plus some extra water.
The sauce should not be runny, but should be enough to cook the veg in.
Cover the wok and continue cooking until all the veg is cooked through.
Serve immediately.
Our Designer, Nick, picks up the second accolade, with his Tomato and Thyme scones. The recipe for the accompanying tomato jam – which every one of us relished – can be found here:
https://foodinjars.com/recipe/yellow-tomato-and-basil-jam/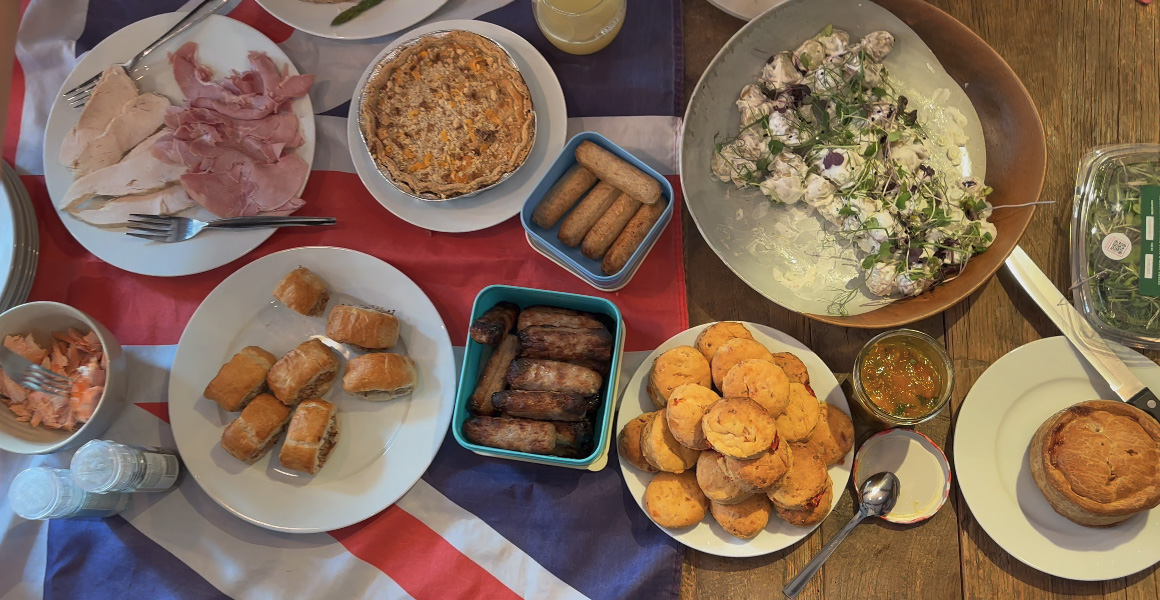 While there were clear victors in the kitchen, it's fair to say that everyone brought something valuable to the table at our latest team lunch. And the only thing we were left hungry for was more!