Creativity: The last mile between you and your customer
Behavioural targeting is becoming increasingly sophisticated. The days of being targeted solely around the newspaper we read or TV programmes we watch seem distinctly prehistoric. Relying on a mailing list of likely consumers or supporters is positively last century.
Today there are multiple channels bombarding us with a myriad of messages. We can now be targeted with pin-point accuracy based on who we are, where we are and what we were doing 5 minutes ago.
But in a world full of ad networks, consumer databases and optimisation technologies one thing hasn't changed: the power and value of great creative. And in particular, matching the media with message.
Spain's ANAR Foundation (Ayuda A Ninos Y Adolescentes En Riesgo, or Help For Children And Adolescents At Risk) has just launched a campaign aimed at children suffering from abuse by adults. The ad uses a lenticular lens to display the ad with different messages to an adult and a child.
Anyone under about 4-foot-3 sees bruising on the child's face in the poster, along with ANAR's hotline number and copy that reads,
"If somebody hurts you, phone us and we'll help you."
People taller than that, i.e. most parents, simply see the child without the bruise and the line,
"Sometimes child abuse is only visible to the child suffering it."
Developed by ad agency Grey in Spain, the concept and content are simple which makes the interactivity even more immediate.
Another excellent example of creative and targeting working in harmony is Ogilvy France's new campaign for IBM. Under the theme of 'Smart ideas for smart cities' it delivers just that: ads with a purpose that appeal directly to its target audience.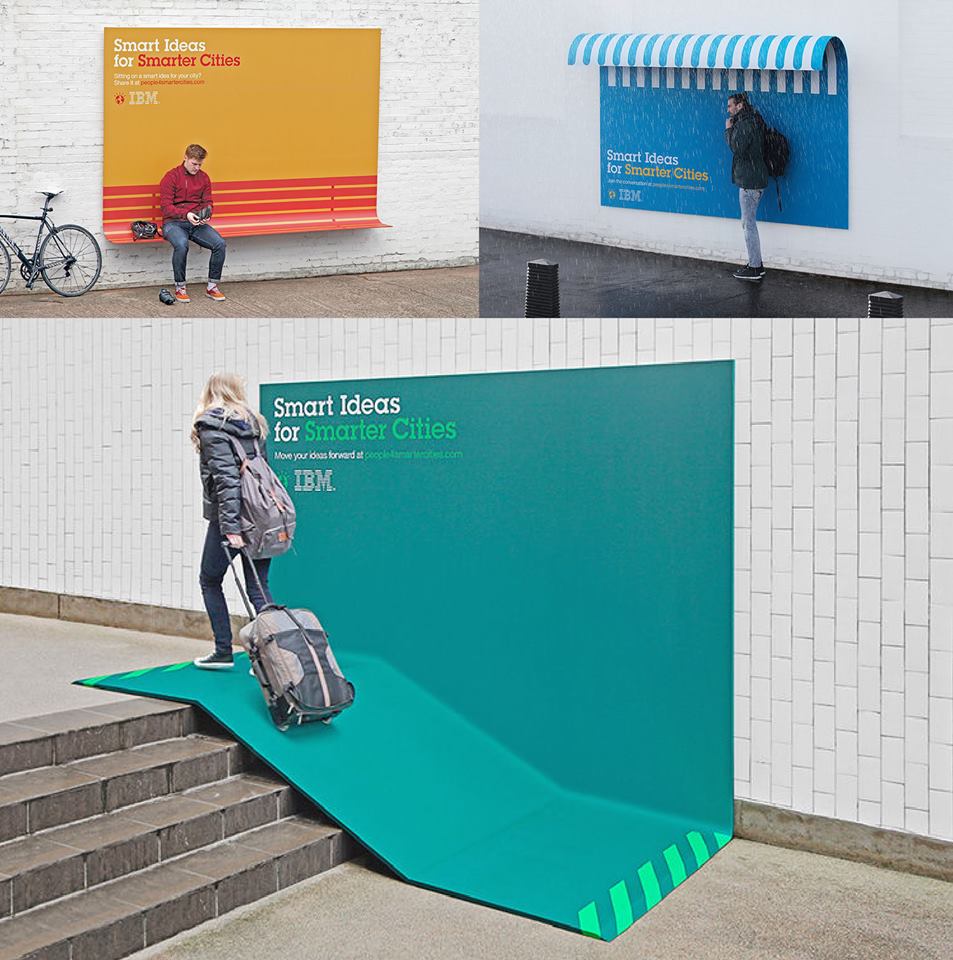 You can explore the thinking behind the campaign in this video.
Great creative isn't the be all and end all. But it's a significant piece of the jigsaw. The quality of your creative is critical to the success of any campaign. So the reverse must equally be true; your creative will fall flat if it's not delivered to the right prospect in the right, compelling 'context'.
Industry wisdom is that audience targeting is responsible for 40 percent of your campaign's success, your product is responsible for another 40 percent and the creative execution makes up the final 20 percent. The creative is what's been described as "last mile between the advertiser and the customer" but the effects aren't cumulative. When you combine good targeting with good creative, they multiply. As an agency, we encompass this with our philosophy: the idea is king and delivery rules.
That's certainly true of the ANAR ad which was picked up by the world's media and received incalculable extra coverage all over the world.
And if you didn't see it on TV or in the press yourself, take a look now.