Creative insights – interesting research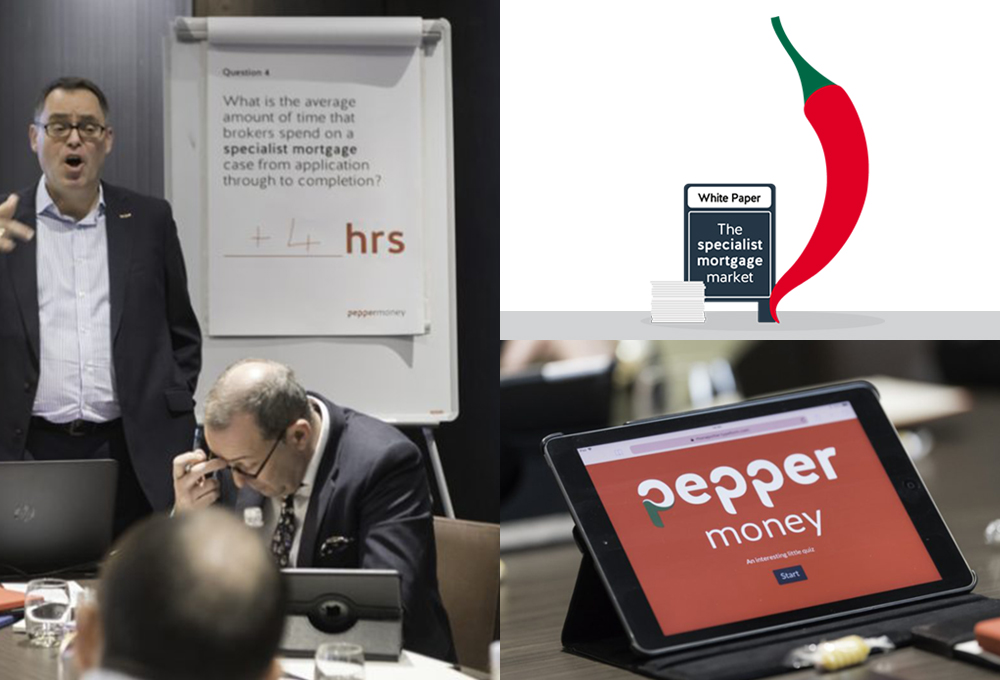 Copy Intern Marianne interviews Creative Director Steve about his recent project for Pepper.
Q. Tell me a bit about the background to the project?
Pepper Money was launched in the UK in 2015 under the Homeloans brand, before rebranding as Pepper Money in 2017. Pepper specialises in providing residential and buy-to-let mortgages for borrowers who struggle to obtain a loan from a high street lender for a variety of reasons – from having an adverse credit history, to being self-employed. Given that Pepper distributes all mortgages via intermediaries, their relationship with brokers is crucial to them, and the attitudes of brokers are something Pepper care about a great deal.
This particular project started back in November 2017. Pepper was concerned that brokers may have been turning away specialist mortgage cases because there was an assumption that they were too difficult and time-consuming with very little return. So, we decided to investigate and discover what brokers attitudes to specialist cases actually are…
Q. How did you go about undertaking this research?
The initial hypothesis was that brokers were turning away new business because:
There is a perception that it represents a return to subprime lending, or because they believe it will require more effort to place with a lender than it is worth.
They don't know where to place specialist applications and therefore tend to stick to tried and tested markets that they are comfortable with.
The first phase involved qualitative research, which was carried out by BDRC in December and completed by early January. There were 12 one-hour face-to-face or telephone interviews with a range of brokers, both Pepper and non-Pepper clients.
Long story short, the results showed that the initial hypothesis wasn't accurate – broker attitudes to specialist mortgages were good. Brokers weren't turning away specialist cases. In fact, they showed that:
Intermediaries were taking on a variety of mortgage cases. Standard residential mortgages and buy-to-let cases made up the majority of a broker's caseload, whilst 'specialist' cases made up a smaller but growing proportion.
Brokers were generally happy to take on 'specialist' cases and business of any kind is rarely turned away.
If brokers couldn't find a mortgage, it was generally felt that no other intermediary would be able to do it either, and remedial advice was offered to the client.
After discovering our results did not show what had been expected, we had to take a step back and think through the next phase. We had been set to do quantitative research to explore more as to why brokers were turning away specialist lending, but given that our research showed they weren't, this would be rather redundant.
So, we decided to investigate specialist versus mainstream cases and devised three main questions:
How much more time does a specialist case take?
How much more money can be made from a specialist case?
What do brokers think the size of the specialist market will be in 2018?
BDRC polled 100 brokers with our questions to find the results. These results were extremely positive – showing that specialist cases didn't take much longer than mainstream cases, and had the potential to earn brokers more money.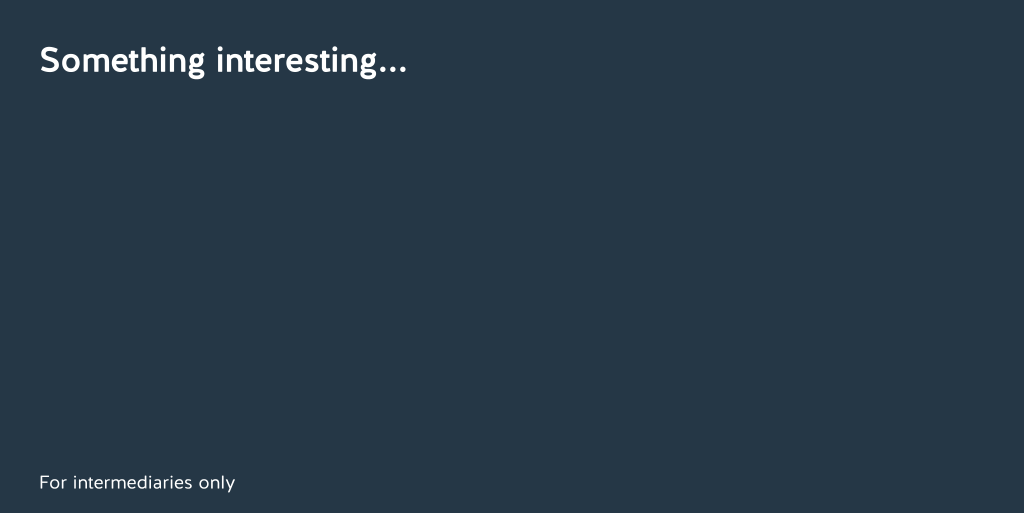 Q. How did you utilise the results of this research to best effect?
Pepper came to us with another challenge. The British Specialist Lending Senate was taking place in March. Pepper was running a breakout session and it would be the perfect opportunity to share the really positive results we had found.
Pepper was one of seven industry thought leaders running sessions, meaning they needed to stand out from the crowd. We put ourselves in the shoes of the delegates to work out the most engaging way of presenting the findings and decided that the best way to do this was to make the session interactive.
We found discovering the results of our research really interesting, so rather than simply feeding them back, we made it into a live online quiz: the audience was asked the same questions put to the brokers who took part in the research and the audience's answers were then compared with those from the research. This really effectively combined a visualised digital presentation of the results from the research with live results from the audience – making it an interactive experience, which culminated in a live debate. The feedback from this was great, with Pepper's session coming top of all those at the senate.
We made the findings into a report. A hard copy was given to attendees of the senate, and we made the content available digitally for a wider audience, in a downloadable white paper. An inaccurate hypothesis about broker attitudes lead to something really positive and successful.
Q. At mark-making* we are especially vigilant about getting to the root of the problem we are trying to solve. This project was a particularly good example of this. Can you tell us more?
You can never presume anything. Though Pepper had BDMs in the field interacting with brokers, they were still concerned that brokers were turning away specialist cases – despite this not actually being the case within our research group. It's important to not be fazed by change, but open to it – and adapt accordingly. Our initial plan was based on a hypothesis that was proved wrong. When you set out to find something, you never know where it'll lead you. In the end, our research uncovered an unexpected, but much more positive, attitude towards the specialist market. So, we had to rethink and readdress our approach. Working instead to reinforce the positive aspects of the specialist market.
Q. Any stumbling blocks or particular hurdles we had to get around?
The tech involved in online and interactive voting can be incredibly expensive, and we had to have quite a quick turnaround with our proposal for the senate session. In the end, we came up with an effective solution combining digital voting and an old-school flip chart that had maximum impact and cost pennies.
Q. What aspect of this project are you especially proud of?
The impact this research has had overall and how much else has resulted from this project: the post-senate report, the white paper, social media coverage, informing content strategy, use in BDM presentations… It all started with a little bit of research and expanded – it has informed so much more, and become part of Pepper's story of interesting.