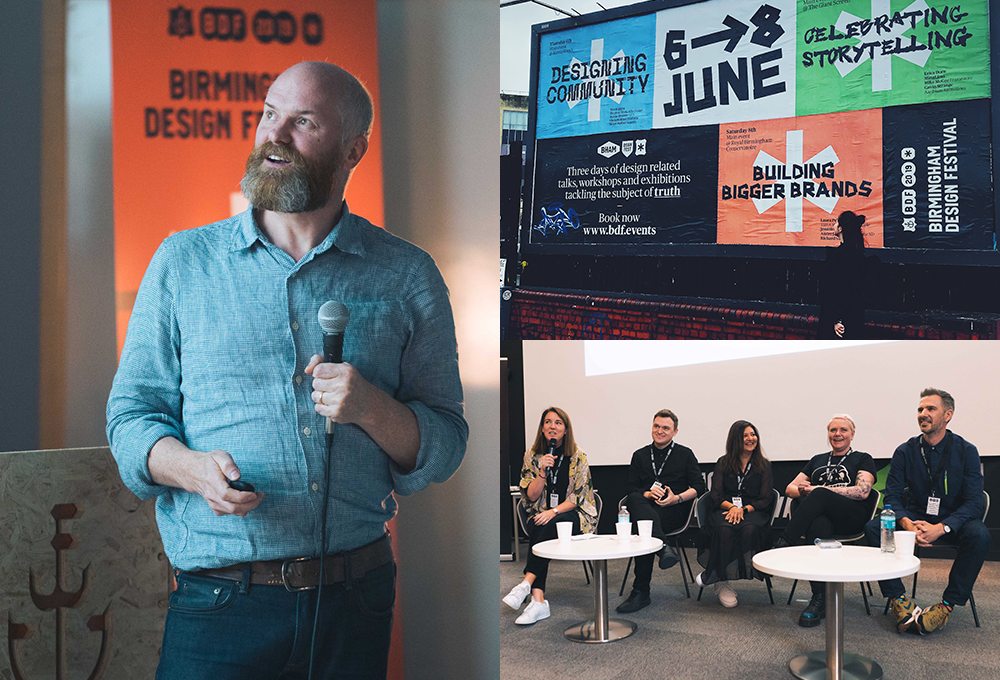 Forever in search of new sources of creative inspiration, there's nothing I love more than visiting an exhibition, exploring a new area or attending a festival talk. Unsurprisingly then, I found myself with a spot of #FOMO when some of the mm* team visited D&AD in London last month. That was all laid to rest however when I learned of the Birmingham Design Festival (#BDF2019); a fledgling event founded by a handful of designers in the Midlands looking to celebrate the creative industry in an accessible way.
Only in its second year, the festival saw a diverse range of high calibre speakers and exhibitors descend on the city. From Superunion (BBC2 rebrand) to Pentagram (John Lewis' creative agency), Google to 4creative, experts in their respective fields congregated in the hub of Digbeth to share their knowledge centred around one key theme: Truth. Whether their focus was on culture in the workplace or the gender equality gap in the creative industry, collaboration throughout the creative process or managing many stakeholders, industry experts all shared their truths in a refreshingly frank and honest manner.
Talks weren't the only offering over the three-day event either. There was a hugely diverse range of 'maker' workshops (think screen printing, calligraphy, brand workshops for start-ups – you name it, they had it) where everyone could learn, be inspired and exercise their creative muscles. And what completely blew my mind. That apart from a fractional portion of these workshops, the entire thing was completely free, making it accessible to individuals from all walks of life – not just those with the privilege of a company who could pay for their ticket.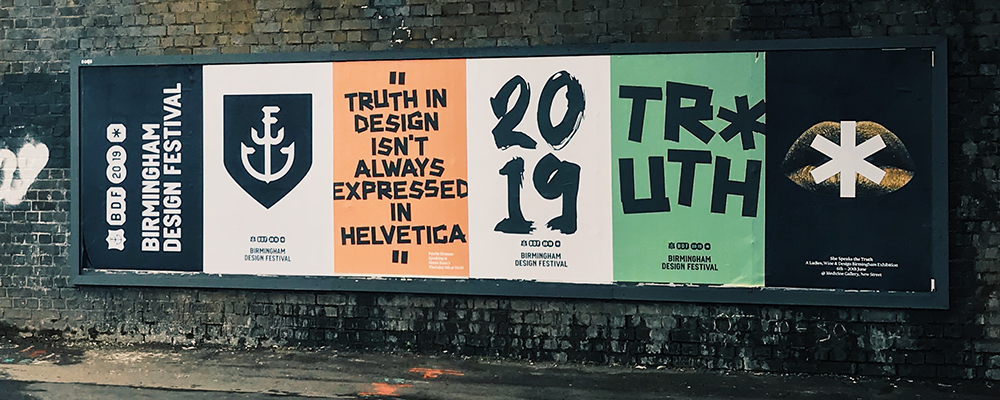 All in all, the festival exceeded all hopes of what I thought it could be, leaving me at the end of the day with a renewed sense of motivation and inspiration, and a hell of a lot of admiration for our industry. For anyone with even a smidge of creative inclination, I cannot recommend the festival enough and encourage you to keep an eye out for its return in 2020. But in the meantime, and in the spirit of sharing truths, I'll leave you with some of my key takeaways from this year…
Knowledge is power…
…and sharing it is even more so. I'm in the early years of what I hope will be a long career, and I value nothing more than hearing and learning from those who have the benefit of experience good or bad. Judging by the sheer volume of people in every BDF talk (from all stages in their career), I'd say I'm not alone. A key theme across talks wasn't just the focus on people's successes, but actually their failures. How they felt about them, dealt with them and what they learnt from their experience. It's insights like this that help educates and better those around you (as well as give that often needed reassurance). So when you can, share your knowledge in bucketloads.
Have purpose
Life is too short to be doing something that leaves your gut feeling hollow. Whether it's time you volunteer to others or a side project that really lights your fire, the job you're employed to do by someone else or your own business that's just getting off the ground – find that purpose that motivates you to get up every morning. A great example touched on by Notepad agency in their 'Find your brand purpose' workshop was Hiut Denim; a denim retailer founded by David Hieatt in 2011. His sole purpose was to reignite denim manufacturing in the small town of Cardigan, Wales, to reinstate employment of 400 people that lost their jobs when a factory employing them suddenly closed without any forewarning. Eight years in and they're almost halfway to achieving that goal – which is pretty amazing. Whether you work for you or for someone else, finding something that gives meaning to your day-to-day was a big truth at the festival this year, and one I'll personally be delving a little deeper into.
Bring the right attitude to your work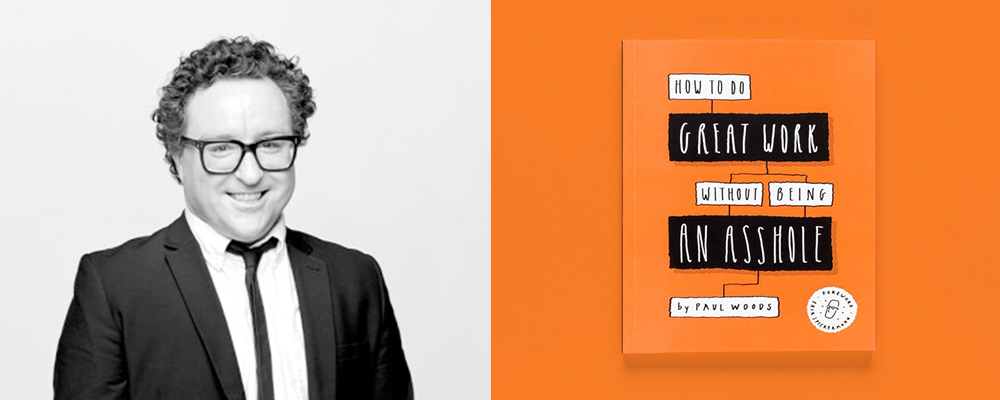 In the words of Paul Woods: "don't be an a**hole." His point had many tangents, but in a nutshell; leave your ego at the door, be prepared to work hard and treat your people well. It was interesting to hear how different companies were working to put each of these into practice, with a key focus on improving the culture of the business around them. Whether that was freeing up time for employees to explore their own side hustles, addressing the gender imbalances within the workforce or something as simple as (and should be a given) paying their interns – the general trend; put more into your employees and the return is tenfold.