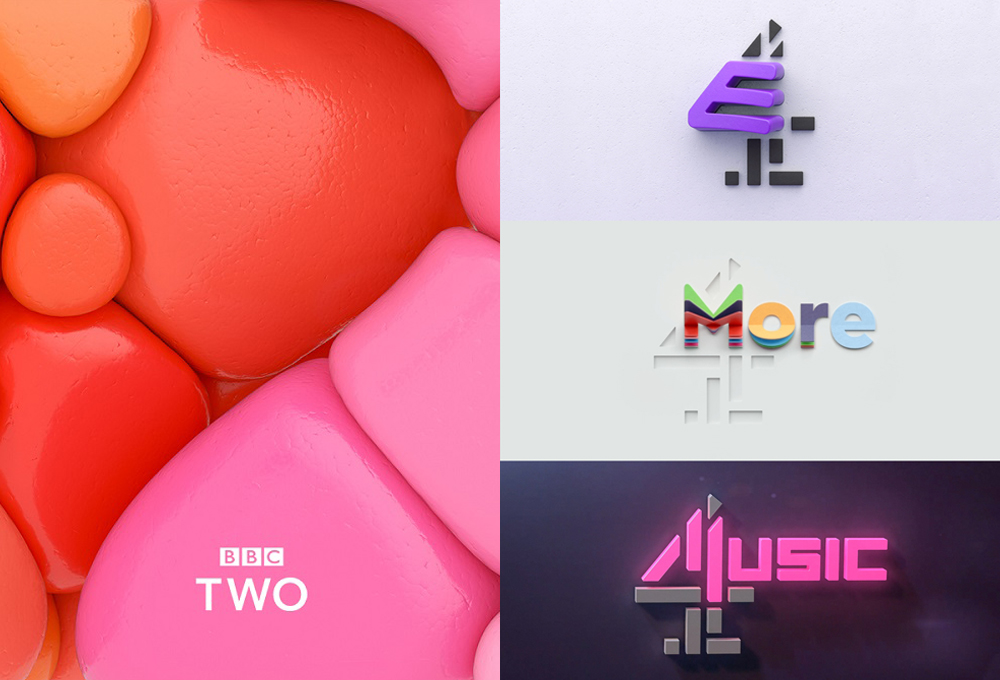 It's no coincidence that two TV channels have chosen autumn as the perfect time to update their brands. As we all start settling into cold-weather telly habits, they're hoping to influence our answer to that all-important question: what do we watch? I talked to some fellow mm* designers to see which redesign has them tuning in.
BBC2: "visually stunning creations"
BBC2 has its first refresh in twenty years courtesy of Superunion. The aim was to reflect the channel's commitment to specialist, challenging and complex programming – its creativity, alternative outlook and unorthodox DNA.
The identities were created through a series of collaborations between some top British animation talent and other creators from around the world.
It's fair to say it was a hit with our senior designer David.
David: Once in a while a new identity appears and without any background, I think to myself 'I wish I'd thought of that'. I came across the new BBC2 identity through this tweet, and it was enough to draw me in to find out more.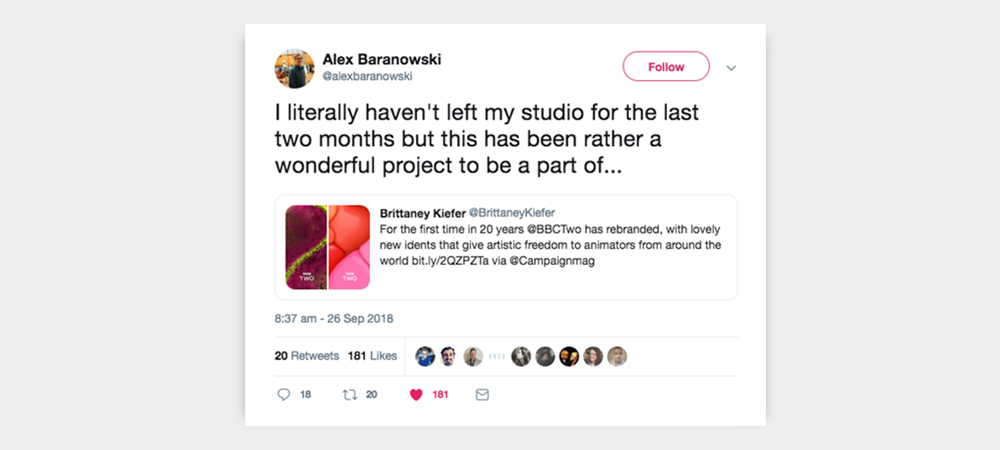 They have created an identity that's not only beautifully intriguing, it's also flexible enough that you could ask 100s of designers to do their version and each one would feel as unique as the first. This collaborative nature with its mix of medium types and visually stunning creations will keep me coming back for more – I don't think you could ask for much more from a brand.
Two months locked away in a studio might seem a bit OTT but when you create something like this, then maybe that's what it takes.
E4: cutting through the noise
Three years ago one of Britain's most influential designers, Neville Brody, was tasked with rebranding Channel 4 and, and we think it looks as fresh today as it did in 2015. So what needed to change? Well, along with a refresh that unites all the 4 brands, there's been a particular focus on E4. The channel hasn't been touched since 2013, and as a result, it started to feel like a separate channel altogether.
"When the channels were originally created, we made that conscious decision to make them all as individual, and it was really successful – they're brands that everyone knows and loves," she explains. "But we're in a time where there's more channels, more noise. Our research showed that you needed more than just the number 4 to unite our brand family."
Head of 4Creative, Alice Tonge
The mischievous and rebellious personality of the E4 refresh no longer feels out of place alongside the entire channel 4 family. Opting to keep the vibrant shade of aubergine is a tasteful nod to the previous mark and will help to portray an instant sense of recognition. Like BBC2, creatives at Channel 4 outsourced talent to produce 19 new on-air idents with the intention of creating a series of fun, zippy and quirky takes on the E4 identity. This lends a sense of the endless possibility of scrolling online to the slightly more stationary medium that is television.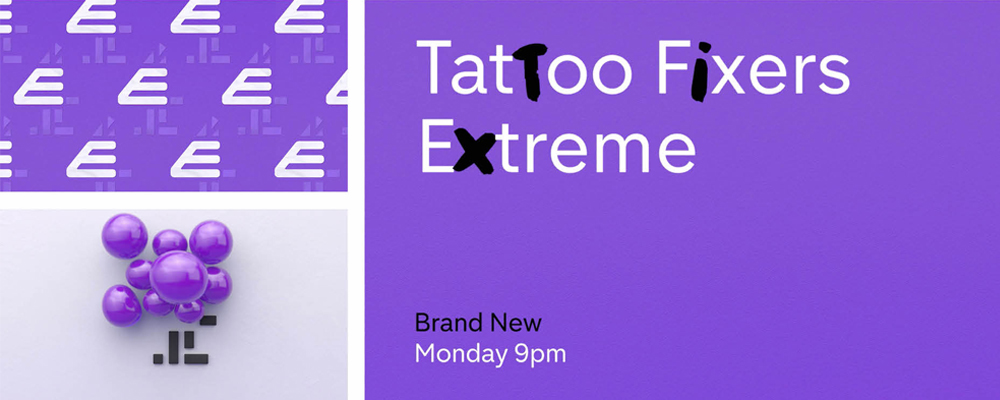 I spoke to designer Andy about the 4 and E4 updates:
Andy: It's interesting because they've kept each of the channels' individual personalities (and even some of the old idents for Film 4) but they've successfully brought them all together in a more cohesive way. I really like how they've integrated the 4 into all of the logos. It's difficult to know much longevity they have because Channel 4 seem to update all their brands fairly regularly.
My two cents
In a time where the likes of Netflix and Amazon provide us with the ultimate streaming services, traditional broadcasters are taking it upon themselves to respond through strengthening their own brand positioning. Creating compelling content is no longer enough: it's about how to provide the complete package, so the programme and channel unite the brand's message.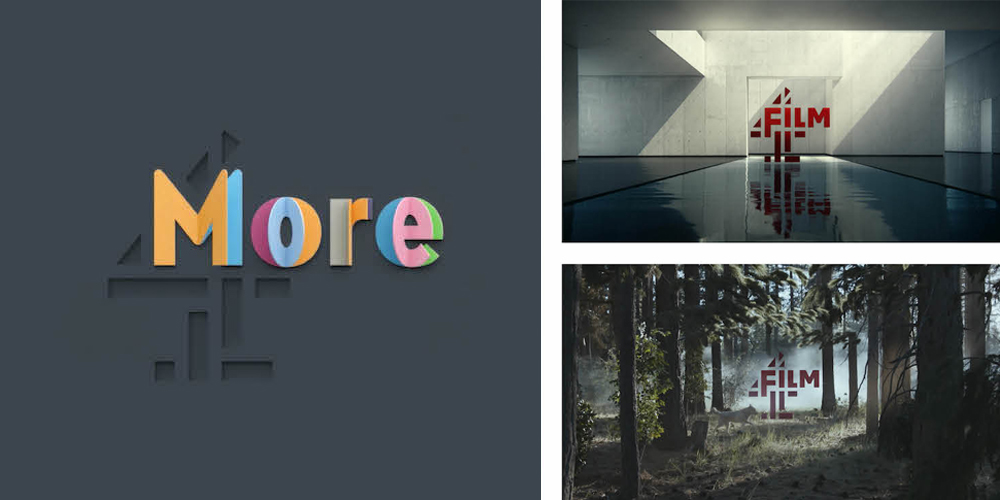 Personally, I think that's where Channel 4's subtle rebrand across its digital channels comes out on top. The classic 2D Lambie-Nairn logo as a backdrop makes them a coherent set. But then giving each channel the freedom within their established colour schemes and styling allows for playful and experimental visual, less predictable and regimented.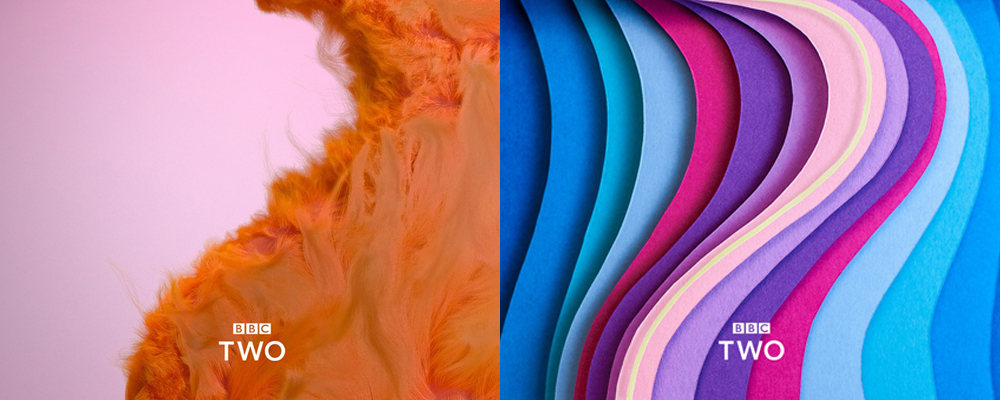 While BBC2 might be the home of our national treasure Sir David Attenborough, and I totally agree with our own David's views towards the beautifully crafted animations to convey the curve of the number 2, I can't help but feel it's a little one-dimensional.
It claims to be unorthodox, and for me, that's where it falls short and fails to communicate its own brand messaging.
So – which channel will have your attention this winter?