B2B financial services and the pursuit of brand magnetism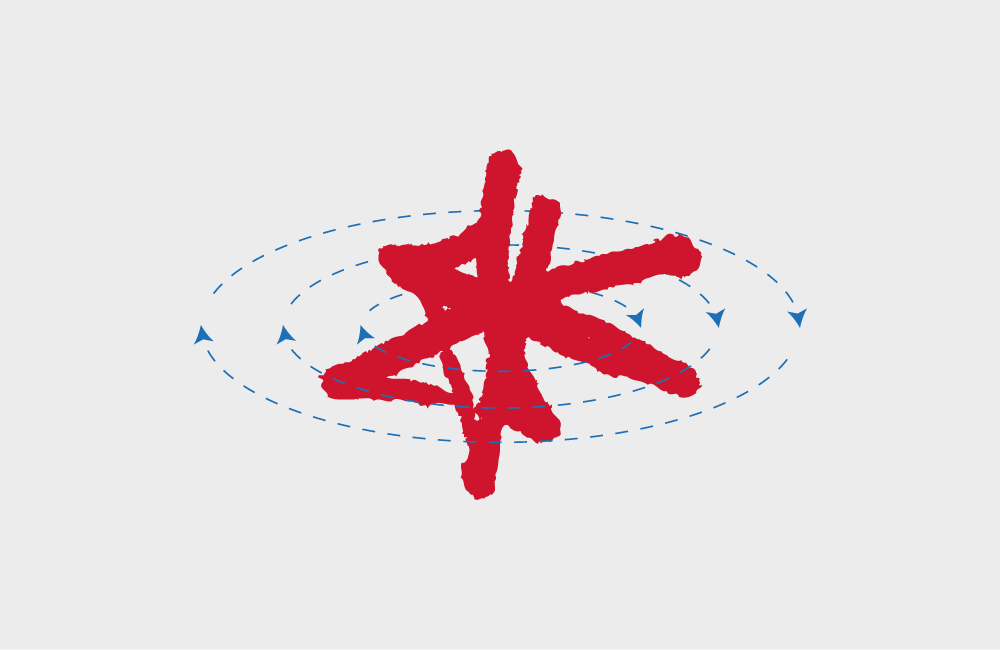 B2B financial services is a fiercely competitive and challenging environment. Fact. It's awash with established players, a constant influx of new entrants, and oceans of products with little of note (at least on the surface) to separate them. On top of that, there's the ever-present possibility of regulation change plus, of course, underlying trust issues – an unfortunate legacy of the crunch. So, how can organisations in this space cut through, win loyalty, and increase market share? In our experience, seeking to become a magnetic brand is a good place to start.
What is a magnetic brand?
Magnetic brands are identifiable through a number of distinct qualities. First and foremost, these brands consistently outperform their competitors. By definition (ours), they attract and hold on to the right people: from customers, partners, and suppliers to – perhaps most critically – the right employees. By the same token, magnetic brands, through the degree of clarity around what they stand for, naturally repel the people who aren't right for those organisations.
Magnetic brands also possess an uncommon level of resilience to setbacks, due in large part to the exceptional levels of trust and loyalty they engender. We all know of brands in the consumer space that can take a serious knock and still bounce back, often simply due to how they respond. When KFC ran out of chicken for a week, a public apology in print with the headline 'FCK' spoke volumes, displaying a human side (and sense of humour) that went a long way to redeeming a truly disastrous situation.
The magic formula
Characterised in this way, the next question is 'what makes a magnetic brand?' and, within that, 'what are the essential elements that put brands on the fast-track to enduring appeal?' In our experience, the formula is startlingly simple – far from rocket science – even if delivering in practice presents its own challenges.
The standout brands we've worked with over the past twenty-plus years have three things in common: a best in class (or close to) product, a purposeful story, and authentic behaviour. This combination is the key to brand magnetism. The most magnetic of brands recognise that a great product is essential. Your product is what you do, and it needs to be consistently excellent, but that only gets you to the table. If the 'what' is in the absence of a reason to believe beyond the product – a clear, well-told story – that brand's potential is immediately limited. And, if there is insufficient substance to that story, a lack of authenticity and commitment, then everything else counts for nothing. For an example of how to get it wrong (if you can bear to watch it), look at the Kendall Jenner Pepsi ad.
It all boils down to emotion
Let's consider the 'story' element in more depth. What does a purposeful story really mean and why is it so important? On one level, your story is often the only way to truly differentiate your brand. Products can be similar, your story is unique. But there's an even more compelling reason than that to invest in your story – your story is home to the 'why': why you do what you do, what you stand for, your values, your purpose, your raison d'etre.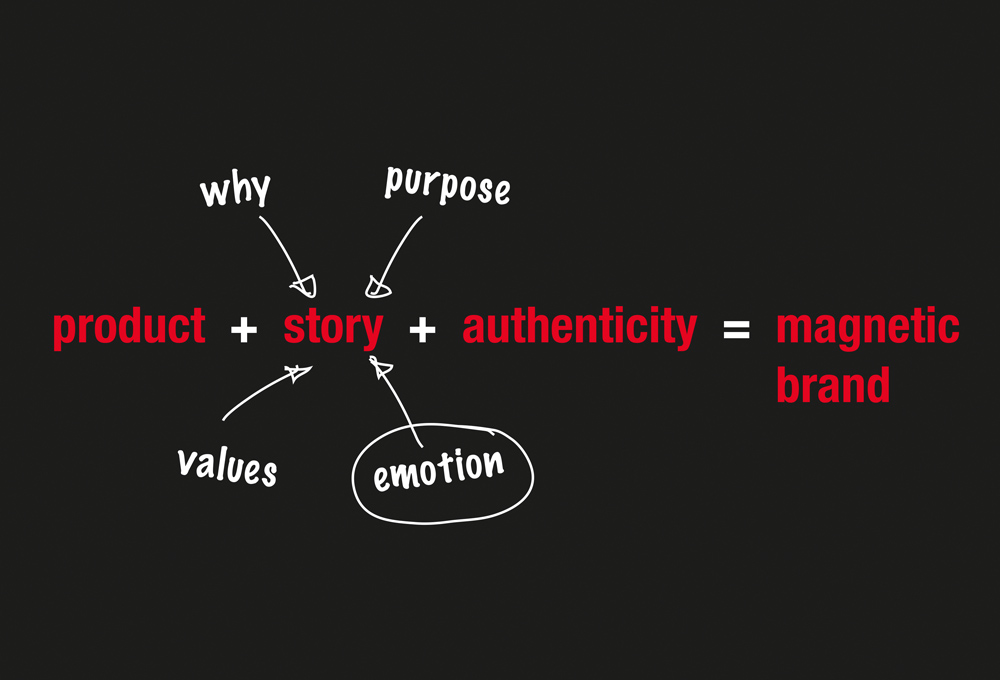 The unifying element, the piece that underpins all of this, is emotion. Whether we like to admit it or not, we buy based on how we feel about something and rationalise later. We're hardwired that way. Our limbic system, home to emotion, underlies the rational thinking of the newer part of our brain, the neocortex. Businesses tend to ignore this, acting and communicating in the opposing direction to customers' instincts; they expect rational behaviour, and so focus on product features and facts to try and appeal to customers' rational sides. But, it's the emotional qualities in 'why', as opposed to 'how' and 'what', that move people to act.
In the great sports brand wars, Nike leads Adidas. This is despite Adidas having had a thirty-year head-start, iconic products, and 80% of the athletes and teams, at the point Nike came into the fray. Nike has always known emotion beats logic. Close your eyes and think of all those great Adidas ads…there you go.
When Pepper Money launched its broker-facing mortgage division to cater for the growing numbers of people unable to find high street products due to a less than perfect credit history, we took a completely fresh look at the sector.
Historically, a number of less than complimentary terms have been used to describe this specialist space and the types of cases – unconventional, non-conforming, difficult, adverse – hardly positive or likely to make a potential borrower feel good about themselves. When we spoke to brokers in this market, a number referred to these types of cases as 'interesting'.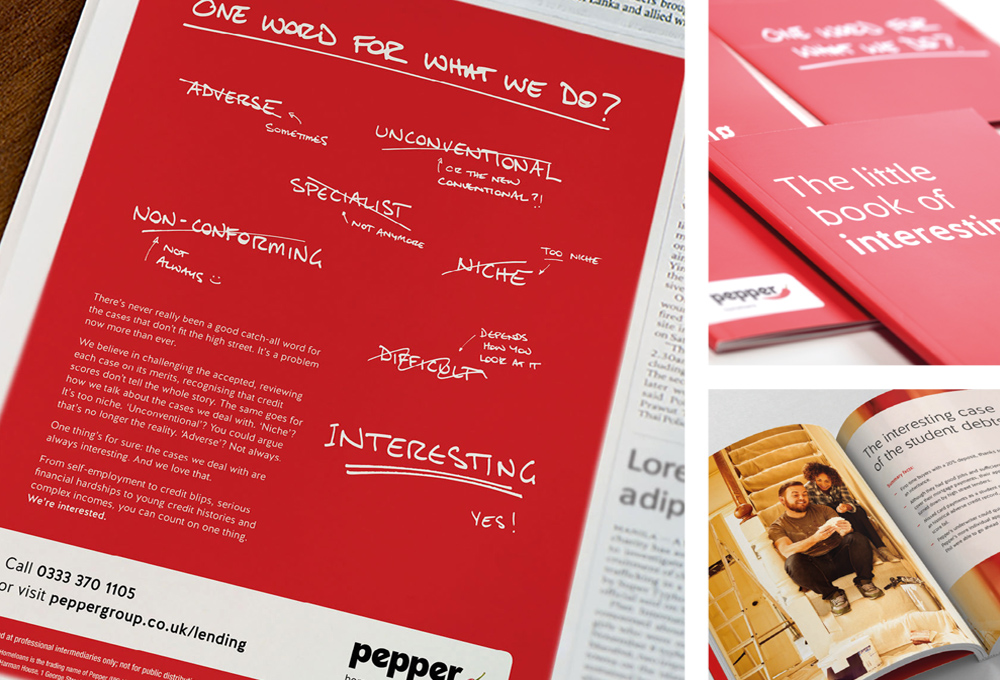 By adopting and championing the idea of 'interesting cases', and committing to making those cases easier for brokers to process, Pepper created its own distinct story in the market and leveraged powerful emotional cues, with performance results to match. In just 12 months lending volumes went up by 153% and broker registrations by 225%. This is in addition to a reinvigorated sales team and heightened levels of connection with brokers.
When it really works
Another of our clients, The Mortgage Works (TMW), the intermediary-facing Buy to Let mortgage division of Nationwide Building Society, ticks the magnetic box. TMW epitomises the efficacy of the 'product + story + authenticity' formula and the inherent value of emotional connection in winning trust, loyalty and market share.
Since 2007, TMW's performance has been tracked via Project Mercury, a BVA BDRC brand salience study, as part of which TMW and its peer group are assessed each month. Over this period TMW has consistently outperformed its competitors with respect to the study's key defining measure 'unprompted willingness to recommend'. This during a time that has seen the number of competitors in the market dip as low as just two and is now at an all-time high of over 40. Likewise, the number of specialist products on the market is now in excess of 2,100, from just 145 some ten years ago. TMW has weathered storms and stayed front of mind with intermediaries (and landlords) with a brand proposition recognised as defining the BTL market.
How? At a base level, TMW consistently offers strong products (competitive pricing, clear, flexible criteria). Layered over this TMW is recognised for delivering a leading user experience – that covers the service element. Beyond product and service (the functional factors) TMW stands for something. It stands for common sense in a space where such an approach is rare and is a brand committed to addressing that in fulfilling the needs of brokers and landlords. Over and above product, that means support, and through the tough times, not just the good ones.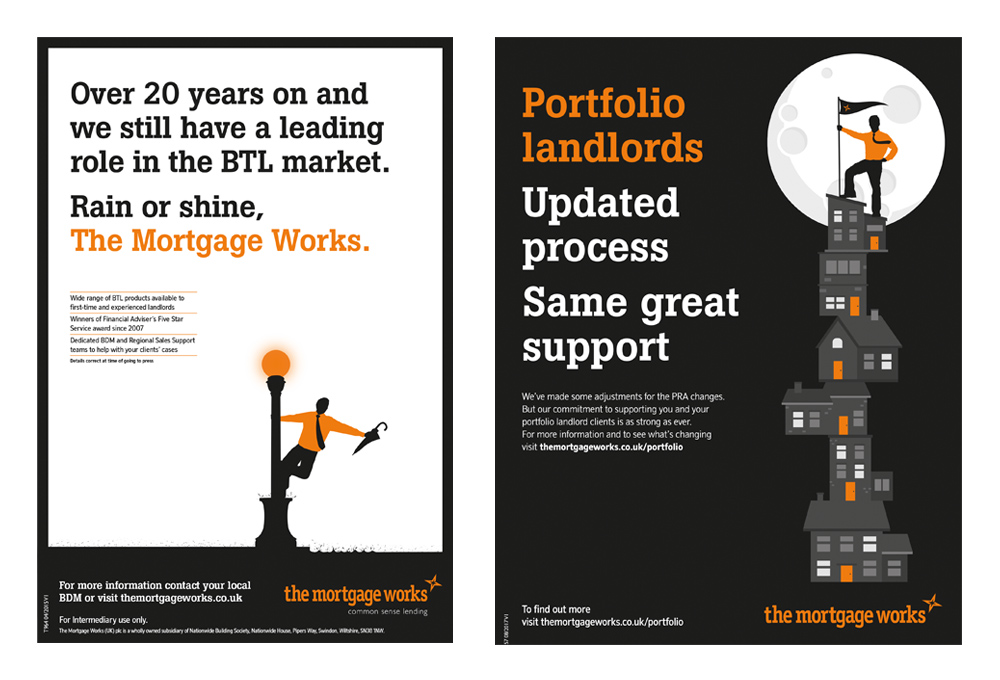 In practice, that's about providing resources, insights and practical guides for intermediaries and landlords alike to help them better navigate a constantly evolving and challenging private rental environment. The proof is in the pudding, not just in the numbers, but through BVA BDRC's research, which shows that TMW is considered to be a strong supporter of intermediary lending in general. TMW delivers on a compelling story that goes beyond its product features. It also does so with a playful personality and identity, uncharacteristically human in the context of the brand's competitors.
TMW works because it understands what makes a brand magnetic, bucking the industry norm and proving it's possible.
To finish
So where does that leave us? Hopefully with some serious food for thought. In pursuit of creating a magnetic brand: learn from the best consumer brands, be prepared to possibly feel uncomfortable, and take a few leaps of faith. It's an achievable goal and the opportunity is huge. And if you need further encouragement, be assured of one thing. The bar is low.