B2B Brand Building: an interview with Simon Martin, Pepper Money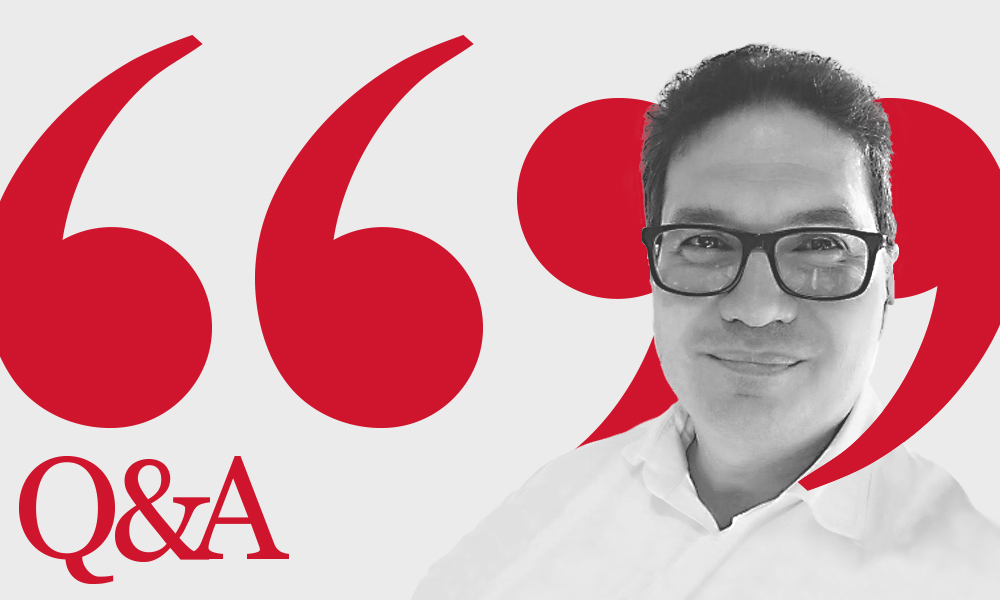 In the seventh in our series of interviews on brand building, Zoë speaks to Simon Martin, Marketing Director at Pepper Money, about purpose as a commercial imperative and successfully navigating the global pandemic with a brand compass.
What does brand building mean to you?
Before you start financial services brand building, I think you need to be really clear on what your brand stands for and what it is that you want to convey to your customers.
Brand building for me is understanding the interaction between what you want your customers to see, think, feel, and do when they experience your brand. For established brands with heritage and track record it's far easier, as long as you remain faithful to what your brand stands for, however, even then the brand must be protected and nurtured. For newer brands it can be tricker; you may need to explain and educate, plus build that trust, reputation, and recall.
Once you have that clarity of brand, it's about understanding how you want to take that to market and how you plan to measure the effectiveness of what you want to achieve. Here, consistency is key. With so many channels through which your customers can experience your brand, it's critical that you have clarity and consistency of approach. Social media channels, for example, can be a double-edged sword if not managed effectively; you can attract advocates and detractors with just a few clicks on a keyboard.
How well do you think the concept of brand building is understood by B2B organisations?
Not that well really. I feel that in some cases the brand is almost an afterthought that sometimes manifests itself in the way the management and marketing team had hoped. But in other cases it is misunderstood or misinterpreted because the organisation has not been clear on who it is, what it wants to be, how it wants to be understood, experienced etc.
I also think that some B2B organisations don't understand the upside of investing in their brand, which can have very negative consequences. If you don't have time or respect for your brand, how can you expect your clients, customers, employees or investors to?
I have been lucky enough to work with some pretty big brands in healthcare, retail, leisure, and financial services. The brands that get this right are those that: focus on and invest in their brand; are very protective of it; and make sure that customers and the whole organisation, not just the marketing team, understand the importance of brand and reputation. Virgin Money is a great example of this. They have really built that understanding across their business and it shows, both internally and externally.
What advantages can brand building activity bring to B2B marketing?
The parallels between B2C and B2B brand building should be learned and applied in every situation. It is really important that there is a clear roadmap for establishing and building the brand alongside the business plan for growth. Brand building can create that awareness and consideration that marketers seek but it must support both short and long-term business objectives.
I can't stress enough how important it is to establish a set of measures and metrics that underpin the activity. I believe it is critical that the business can see the progression in brand building, and it does make those board decisions about future investment so much easier if you can demonstrate results. It's no coincidence that increased brand awareness, trust, and willingness to recommend go hand in hand with improved sales conversion.
Do you think there is a place for purpose in B2B brand strategy?
Absolutely! By purpose I mean new reasons by which your brand will be judged, and it is becoming more important each day. Successful brands will have a number of attributes that customers and colleagues will understand. However, all audiences now want to unpeel the onion and really understand not only your brand, but the commitments as a brand that you make to the welfare of customers, colleagues, suppliers, society and the environment.
Any brand that fails to see the importance of understanding, implementing and clearly communicating its Corporate Social Responsibility (CSR) agenda, or Environmental, Social, Governance (ESG) KPI's, may see its customers turn towards competitors that do. And not only customers, but investors too are recognising the link between doing the right things and being profitable. Successful brands will be those that embrace this direction of travel sooner rather than later.
There are some great companies out there, such as Ecologi, who I believe can really help brands positively engage in what will soon become the minimum expectation of their customers, colleagues, suppliers, and investors.
Do you think there is a place for emotion in B2B marketing?
Yes, I do. I think building an emotional link between customers, colleagues, investors, and your brand can really solidify the relationship.
We all want our brands to be the one that they recall, turn to and trust. Emotion can be linked to all three of those experiences: positive 'recall' linked to a recent interaction with your brand that was successful and reinforced your beliefs; 'turn to' because you know that there is consistency and it always works the way you expect it to; and 'trust' because every time you interact with the brand you know your expectations will be met or exceeded.
In B2B marketing, which do you think is more important, creativity or data?
That's an easy one – both. You will always need strong creative to support your brand and propositions. Poor creative makes weak communications, which undermines the brand experience, confuses the customer and sows doubt in their mind. That's when they start considering other brands.
Data – wow! There is so much data and it is only going to increase! In a digital-first world, it is really important that you understand your data. By that, I mean what's important and what's nice to have. There are so many KPI's, metrics, dashboards that get created but really you need to decide what are the key ones that will enable you to drive the business forward and measure your success.
How has brand helped your organisation respond to COVID19?
My organisation took a very positive stance at the start of the coronavirus pandemic, which I believe aligned to our brand promise. We committed to looking after our colleagues, customers and to support our broker partners. We watched as some competitors withdrew entire product ranges, made staff redundant and, quite frankly, treated broker partners appallingly.
Like many organisations we utilised the Furlough scheme and our CEO made a very positive commitment to no redundancies, which I am sure was very reassuring for colleagues. We did tweak some of our lending criteria but that is just a sensible business approach.
Our sales and marketing teams continued to communicate with our broker partners and that ongoing dialogue, and willingness to lend and respond, has been highly valued and remembered. We also never lost sight of the importance of colleague communications and increased our investment in this area during the crisis.
I believe that our brand is in a stronger position as a result of the actions that we took at the start of the crisis. We continue to see new brokers come to us, our customer satisfaction measures are the highest they've been and our unprompted willingness to recommend score has also reached new heights.
What is the best piece of advice you've been given, or have read, about building a successful brand?
Many years ago, as a junior marketer, I watched a creative agency pitch to the then Brand Director a new concept for a product extension and the creative pretty much broke all of the guidelines surrounding the existing brand, its heritage and its physical manifestation. It was a very short meeting. The Brand Director turned to my then boss and said 'Never compromise our brand, what it stands for and what our customers believe' – wise words.
Can you think of any B2B organisations that really excel at brand building?
I am slightly biased as I once worked for them, but I think BUPA excels at brand building. They are an organisation that has stayed true to their beliefs and, at the same time, have successfully delivered logical product and market extensions, never losing sight of the customer. Healthcare is an evolving and changing sector and BUPA have moved with the times, embracing technology and continuing to break new ground. The new Bupa Be.Me app is a great example of this. Looking beyond healthcare to personalised behaviour change, it's such clever thinking that keeps the Bupa brand fresh and relevant.
---
About Simon
Simon has over 20 years experience in the Financial Services industry and has worked at an executive level in organisations including Santander, Virgin Money, Harrods Bank and Pepper Money. Earlier in his marketing career he worked for BT, BUPA, Thomas Cook, and Travelex
linkedin.com/in/cmosimonamartin