B2B Brand Building: an interview with Patricia Antunez, Willis Towers Watson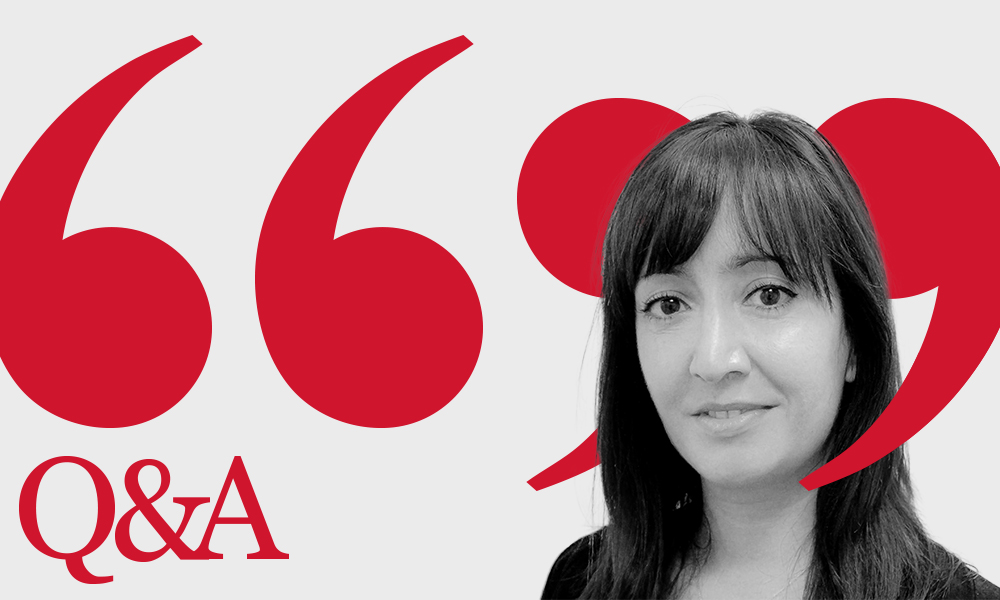 In the second in our series of interviews on brand building, and specifically its place in B2B marketing strategy, Zoë speaks to Patricia Antunez, Head of Marketing – Affinity InsurTech Solutions, at Willis Towers Watson
What does brand building mean to you?
Brand building is about triggering the right emotions and responses from your target audience through every single touchpoint and interaction you have with them. It's then about a long-term commitment to nurturing those relationships. Understanding your customers – what they want and need, and how your organisation can meet those wants and needs – is an essential part of that.
How well do you think the concept of brand building is understood by B2B organisations?
In my experience, the concept of brand and the practice of brand building are poorly understood or disregarded by many B2B organisations.
I put it down to complacency, particularly amongst older, City institutions. Because they have a fair amount of brand equity in their history, they often only define brand by recognition. By oversimplifying it to "everyone knows us", they overlook the power of being known for something more meaningful than longevity.
In other B2B organisations, the only cards they hold are the relationships their sales team has with clients. The main tie that binds clients to the company is the account owner, and it is that person the client is loyal to, instead of the brand. This is a major issue in industries such as insurance broking because, more often than not, when the account owner leaves, the clients follow.
Another typical scenario you find in B2B organisations is the pressure for all activity to have immediate and tangible results. Because brand building takes time, it's sidelined in favour of short-term, tactical lead generation by organisations that don't understand it. Of course, a balance of the two is what's really needed.
In my experience, one exception to all of these rules is B2B InsurTech start-ups, who realise a strong brand has the power to propel growth, help them to punch above their weight, and challenge the traditional incumbents. Here, the concept and value of brand building is generally well understood.
What advantages can brand building activity bring to B2B marketing?
I would talk about the advantages financial services brand building brings to B2B organisations, not just their marketing. B2B businesses should increase their investment in brand but sadly, all too often, it's others in the business, not the marketing team, who call the shots.There are obviously some B2B marketing professionals that put a lot of effort into educating others and driving the right behaviours, but in my experience they're the exceptions rather than the rule. The audience we need to convince here are the business decision makers. And the opportunity brand building presents to move the dials that really matter – profit and growth – is what they need to hear. In building the business case, I've found that the work of Les Binet and Peter Field is a good place to start.
Do you think there is a place for purpose in B2B brand strategy?
Yes, more than ever. Years ago, it wasn't uncommon for companies to have a lovely set of values, underpinned by some grand mission statement, beautifully displayed in some obscure corner of their website or as the first slide in client presentations. Box ticked. No real need to actually act on those values.
Businesses no longer get away with that. These days clients and consumers pay a hell of a lot of attention, not only to what a brand says, but also to what it does, what it stands for. And many choose companies whose brand purpose aligns with their own beliefs. Companies that don't just sell but also do the right thing. In the current age of social media, where one little brand faux pas could seriously undermine an organisation, 'authentic purpose' is a must.
Do you think there is a place for emotion in B2B marketing?
There's ALWAYS a place for emotion because emotion is ALWAYS there. A basic science lesson on how the brain works proves it. All marketing, whether B2B or B2C, is about understanding your audience – what makes them tick – and then acknowledging, creating and nurturing the right kind of emotional responses in them.
In B2B marketing, which do you think is more important, creativity or data?
Even though I'm a very logical, analytical person, and I think data analysis should always be part of the decision-making process, it's nothing without creativity. Some marketers have created an obsession with the wrong type of data, often measuring the wrong thing to prove the value they add to the organisation. What is the point of clicks and likes if your Net Promoter Score is through the floor?
Can you think of any B2B organisations that really excel at brand building?
Well, there's not a whole lot of choice! The first and only one that springs to mind is McKinsey. They are one of those well-established players that have done a great job of not resting in their laurels… and they are FANTASTIC at thought leadership. In the insurance world, most of the brand building excellence comes from InsurTech start-ups like Lemonade. By putting customers – rather than their own heritage – at the heart of their positioning, they're attacking every weakness the traditional insurance world has.
How has brand helped your organisation respond to COVID19?
It's actually helped a lot, because in the middle of a major crisis, organisations become a lot more risk-averse. Being perceived as a strong, financially-stable player – which we are – means people have turned to us as the reassuringly safe choice. All things considered, the business has done pretty well in 2020.
---
About Patricia
Patricia has more than 14 years' marketing experience across B2B, B2C and B2B2C organisations. She specialises in international marketing, sales enablement and cultural transformation.
Prior to joining Willis Towers Watson in 2017, Patricia worked for a number of global organisations across the financial services and insurance industries, and provided marketing consulting services to organisations such as LexisNexis and Google.