B2B Brand Building: an interview with Hannah Poulton, The Marketing Centre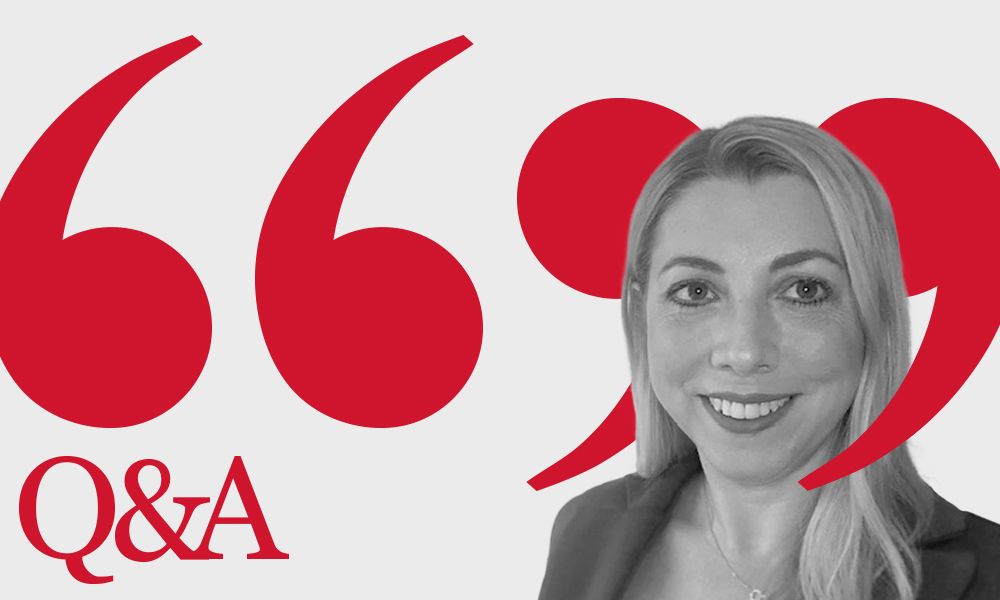 In the fourth in our series of interviews on brand building, and specifically its place in B2B marketing strategy, Zoë speaks to Hannah Poulton, Portfolio Marketing Director at The Marketing Centre, about sales funnel shortcuts and starting with "why".
What does brand building mean to you?
It means defining and communicating your organisation's personality, it's DNA. Your brand is not just about what you do, but how you do it and, most importantly, why you do it – your motivation or reason for existence as an organisation. All businesses know their what, a lot know their how, but not many really understand and communicate their 'WHY'. To me, brand building is about creating a reputation and personality around the 'WHY', so that prospects know what you stand for, and when they have a need for your service or product, your brand is the one that's top of mind. 
How well do you think the concept of brand building is understood by B2B organisations?
In my experience of working with B2B organisations, it's a mixed bag. By definition, the ones I work with know that they need to invest in marketing, and brand building comes as part of that. But it doesn't always necessarily mean what they think it does; an awful lot more than a logo and communications with the same look and feel, for example.
That being said, I definitely think it's becoming better understood because even if businesses aren't doing it themselves, it's likely that someone in their sector will be doing it, so they'll be starting to think "we should be doing this". I've heard a few businesses recently say "we want to be up there on that consideration list with X, Y and Z!" – and at a very basic level that's about brand building and brand awareness.
What advantages can brand building activity bring to B2B marketing?
As marketers, there's the obvious one for us around ultimately increasing sales, but it's more complex than that. The cost of acquisition is almost always higher in B2B and the journey to get someone from prospect to purchaser (and retaining them) is usually longer and more complex too.
By building your brand, you're potentially creating shortcuts through some of the stages in that journey, as you're making it clear what you stand for and why that prospect should care. Providing proof points at a time when people are not yet ready for the harder, more measurable sales activation tactics, is a key advantage of brand building activity.
On a really human level, too, defining your brand personality and what you stand for is likely to draw the right kind of people to you – and for small, service businesses, working with other businesses you like and share values with is going to make the relationship more enjoyable.
Do you think there is a place for purpose in B2B brand strategy?
Absolutely. I've already talked about the 'WHY' – I'm a huge fan of Simon Sinek's Start With Why, and there are so many examples of B2C companies that have really taken things to the next level by having a clear purpose, so I think B2B organisations can really learn from these.
Plus, purpose has a huge part to play in attracting and retaining the right talent, so there's another benefit there. So few B2B organisations really know their purpose – it can be really tricky to define (beyond making money or being the best at something) – so getting it right is a massive competitive advantage.
Do you think there is a place for emotion in B2B marketing?
Yes. Even if it's a very financially driven decision, there's going to be a person or people involved in making that decision. At some level the product will be meeting an emotional need for them, even if they're different emotions to what you'd think of in a B2C purchase. For example, "having to fill in this spreadsheet every week makes me so angry and frustrated, I wish there was a piece of software that would do it for me!"
In B2B2C businesses – those that have an intermediated element like B2B financial services for example – the motivations of the intermediary (e.g. mortgage or insurance broker) will be inextricably linked to those of the end customer. So, while the emotion might not be theirs first-hand, their driver is helping people achieve their financial goals and aspirations. For the mortgage or insurance provider, understanding this dynamic and tapping into the emotions of both the broker and end customer, provides a valuable opportunity for brand building.
In B2B marketing, which do you think is more important, creativity or data?
That's a difficult question, as one without the other is fairly useless. I'd certainly say that the data has to come first, and there's likely to be an awful lot more of it to consider than in B2C – not only the business itself, but the decision makers within it and what that decision-making process looks like. But without creativity, that data is useless for marketing, and all you've got is a sales process.
Can you think of any B2B organisations that really excel at brand building?
That's another difficult one as I'll probably only see the ones that are aimed at me. There's a whole world out there, but a lot of it is widgets and I'm not in the market for buying widgets for my business!
Google is one example, but they have the advantage of being a consumer brand as well, so they capitalise on that. Other examples I've seen of B2B organisations that are clearly investing in brand building are the likes of Xero and Monday; tech startups targeting SMEs that seem to have come from nowhere and are now everywhere. That said, their model is more B2C in terms of pricing, volume and market size.
What is the best piece of advice you've been given, or have read, about building a successful brand?
Start with why, obviously, but even going back one step further than that, start with a piece of customer insight. What is it that your customers think or feel that drives you to provide this solution for them? And how can you do it in a way that no one else is already owning?
---
About Hannah
Hannah helps ambitious businesses achieve growth through a strategic approach to marketing. She spent more than 20 years working in a variety of financial services marketing roles, with brands such as Principality Building Society, Legal & General and Friends Life. She is also a Non-Executive Director with marketing and communications portfolio for the Welsh Cycling Union.
Hannah has a particular expertise in developing purpose-driven brands, and having started her career as a direct marketer, she always has an eye on the bottom line. She enjoys mentoring and coaching junior marketers and non-marketers to help them understand the power of brand and marketing.
Alongside her marketing career, Hannah is a magistrate and a lay member for NHS Blood and Transplant.