A social to wax lyrical about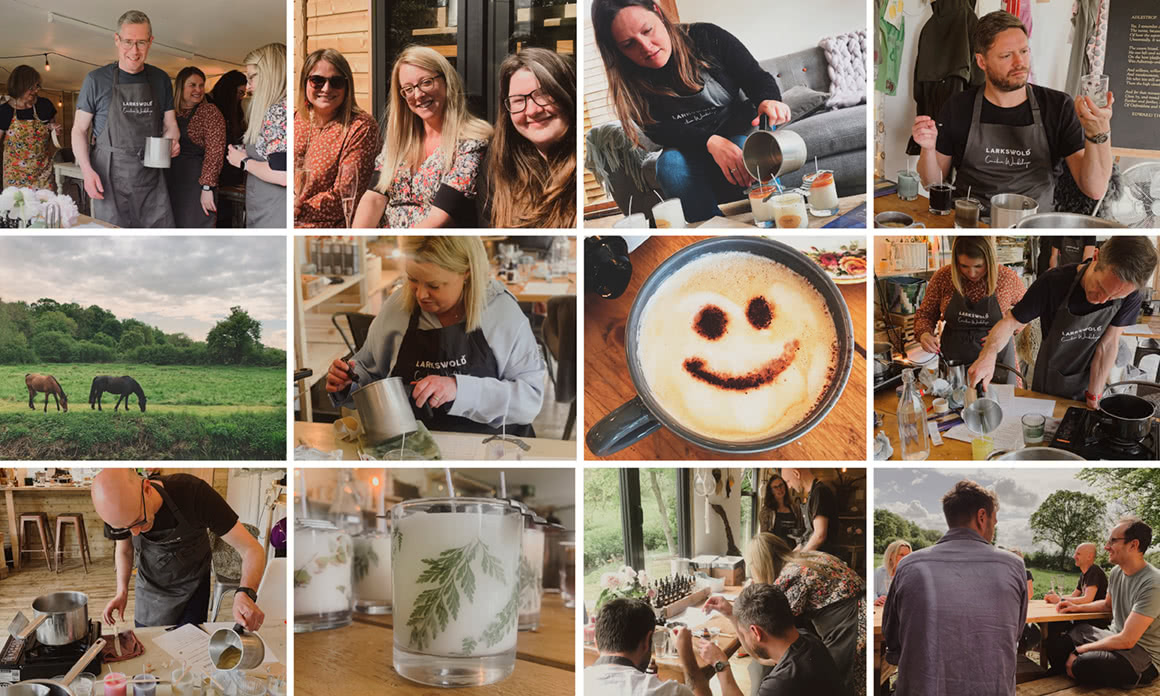 Prior to 2020, mark-making* liked to take an afternoon a couple of times a year to step away from our screens and try our hands at a new creative skill. Previous workshops have seen us dabble at willow-weaving, lino-printing, photography, pottery and even 'type tasting'. – It's always been a fantastic opportunity to get together outside of the office, and recharge the imagination for when we get back to it!
So after an unexpected couple of years of disruption (to put it mildly), when the prospect of resuming the tradition of the Spring Social reared its head, we were all ready to hop to it. And as it turned out, a new local start-up had just the thing to rekindle our artsy appetite.
Larkswold sprung to life after the first lockdown, when dynamic duo Melinda and Emma took their love of all-things-crafty and channelled it into building a creative-retreat. Set in a picturesque riverside-spot in nearby Adlestrop (just around the corner from our Chipping Norton studio), they were quickly packing marquees full of enthusiastic attendees looking to carve, weave, print, wreathe, knit, silversmith and more!
"Larkswold grew from the desire to build a business that brought joy and warmth. We aim to bring the sense of rejuvenation that comes from being in a beautiful, natural environment with warm, genuine people.

Learning, creating or making something new can immerse you into a state of flow for a few hours, before you return to the real world, feeling refreshed and restored."

– Melinda, Lardswold Co-founder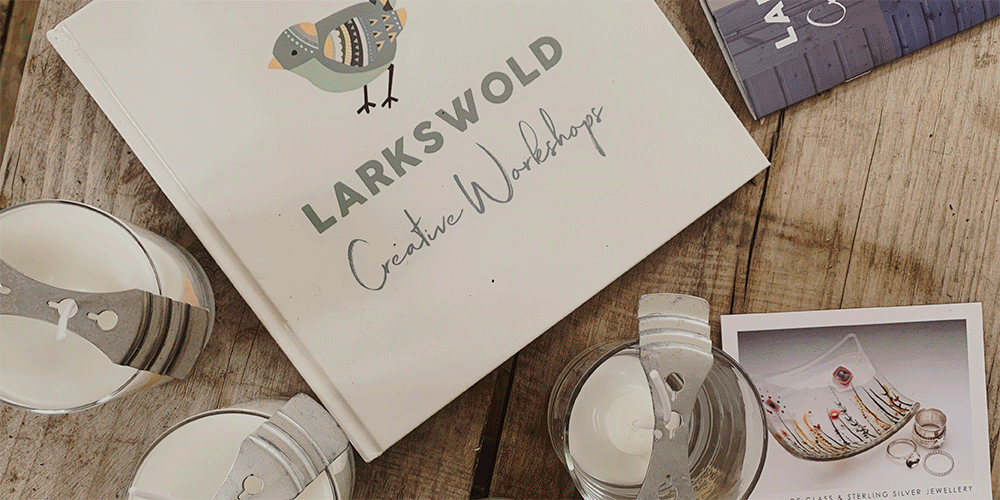 Now with a purpose-built craft cabin, the stage was set for our visit. And, like moths to a flame, we descended for a heady afternoon of candle making.
With a workstation each, we melted wax, chose dyes and created alluring and unusual (!) scent combinations. (I was going to go for a Goop candle joke, but let's keep it wholesome…)
Whilst wicks were wangled, our waistlines were tested by a truly impressive array of homemade cakes and bakes. All accompanied by the sights and sounds of a bevvy of mischievous chickens, ducks and horses right outside.
By the end of the afternoon, we'd each produced four bespoke masterpieces sure to ignite envy in friends and family. Jo Malone eat your heart out!
Thanks to Larkswold for the spectacular session, the tasty treats, and the bubbly at the end to celebrate that none of us had accidentally set our table-mates on fire. I'm sure we'll be back to try out another wonderful workshop soon.