A crafty identity for start-up planning consultancy Laister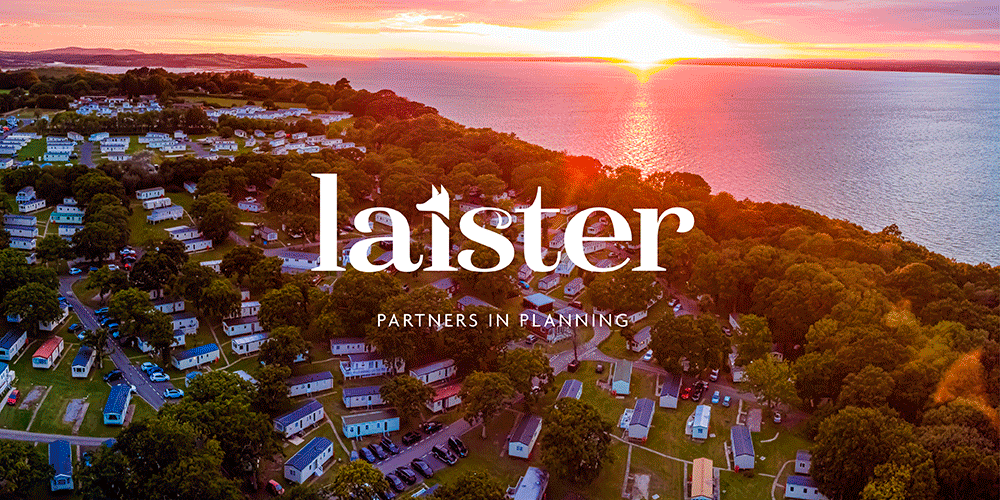 The challenge
How do you express the uniquely quirky character of a team of self-confessed 'case-law nerds' without compromising credibility?
Specialist planning consultancy Laister operates exclusively in the leisure, tourism and residential sectors, working with major operators looking to greenlight their projects and optimise land values.
It's a competitive environment, but Laister's extensive knowledge, ingenuity, tenacity and unrivalled ability to navigate the UK's complex and highly political planning landscape, give them and their clients the edge.
Our challenge was to create an identity that reflected a compelling mix of specialist expertise, quirkiness and a highly personal service.
The solution
For the brand name, 'Laister' quickly became the natural choice as an opportunity to leverage Managing Director Nick Laister's reputation in the industry and capitalise on existing relationships.
In defining the Laister brand, we arrived at a simple articulation of the brand's purpose – 'To enable ambition, through planning mastery' – underpinned by a narrative toolkit that brings the Laister story to life internally and externally.
The strapline – 'Partners in planning' – recognises Laister's emphasis on personal relationships with all key stakeholders in the planning process, within the business, with clients, and third-parties.
The need to reflect the astute creativity of Laister's approach – their use of wits and knowhow to find unexpected solutions to their clients' problems – inspired the wordmark logo. The team's dogged ingenuity is given visual form, courtesy of a fox character woven into the letterforms 'i' and 's' in the name, and reinforced with a distinctive grey, white and orange colour palette.
Supporting these bright and bold assets, is photography that showcases the successful outcomes of Laister's skills and reflects the visionary view of planning that Laister enables, from energetic images of people enjoying visitor attractions and holiday parks, to striking aerial shots of land and project sites in their wider context.
The results
Laister now has a brand identity that truly expresses the business – confident and capable, yet not overly corporate – and crucially delivers cut-through in a noisy market. Although still early in Laister's 24 month plan to establish the business, the team is confident in the solid foundation it now has to build from, and the new identity has already proved an asset to recruitment with exciting new hires.
"mark-making* have helped crystallise exactly what we are all about as a business. We have something genuinely different and special to offer, and to see that brought to life so beautifully is incredibly exciting." Nick Laister, Managing Director